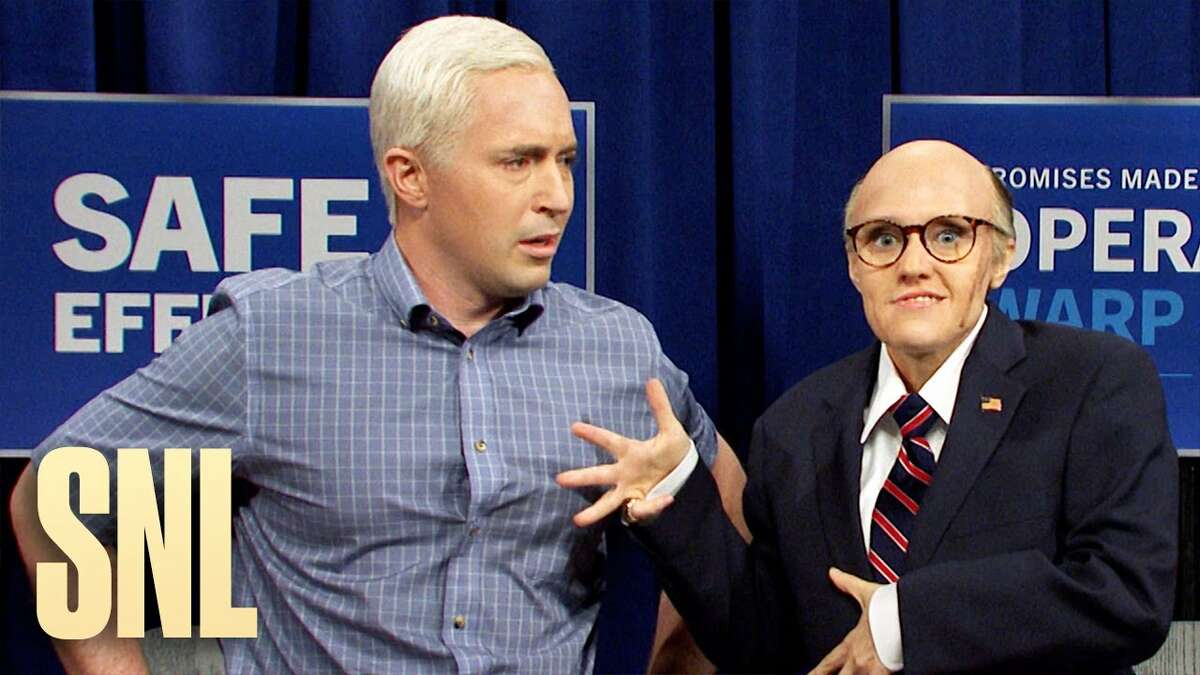 Saturday brought with it news that Jim Carrey would not be returning to Saturday Night Live to play Joe Biden. This, of course, begged the question: who would? The answer to that came partway through the cold open to Saturday's episode, which began with Beck Bennett's Mike Pence getting the coronavirus vaccine and gradually became a parade of political impressions.

Maya Rudolph returned as Kamala Harris; not long after she appeared on screen, so too did Biden, now played by Alex Moffat. "You look…different somehow," Bennett said.

"I'm like Col. Sanders — every time you see me, I'm a different guy," Moffat replied. "There's a good chance that this time next year, I'm going to be Mario Lopez."
A few of the jokes in the sketch — including one about Kenan Thompson's Ben Carson never having been told what he was supposed to do in the administration — felt like getting one last gag in before the Trump administration leaves office.

This approach was a little hit or miss, but Kate McKinnon's take on Rudy Giuliani was — as always — memorably disconcerting.

Will we see more of Moffat's take on Biden in the future, or did his line mean that we might see a different cast member take on the role each week? That could take things in some very weird — and very funny — directions.