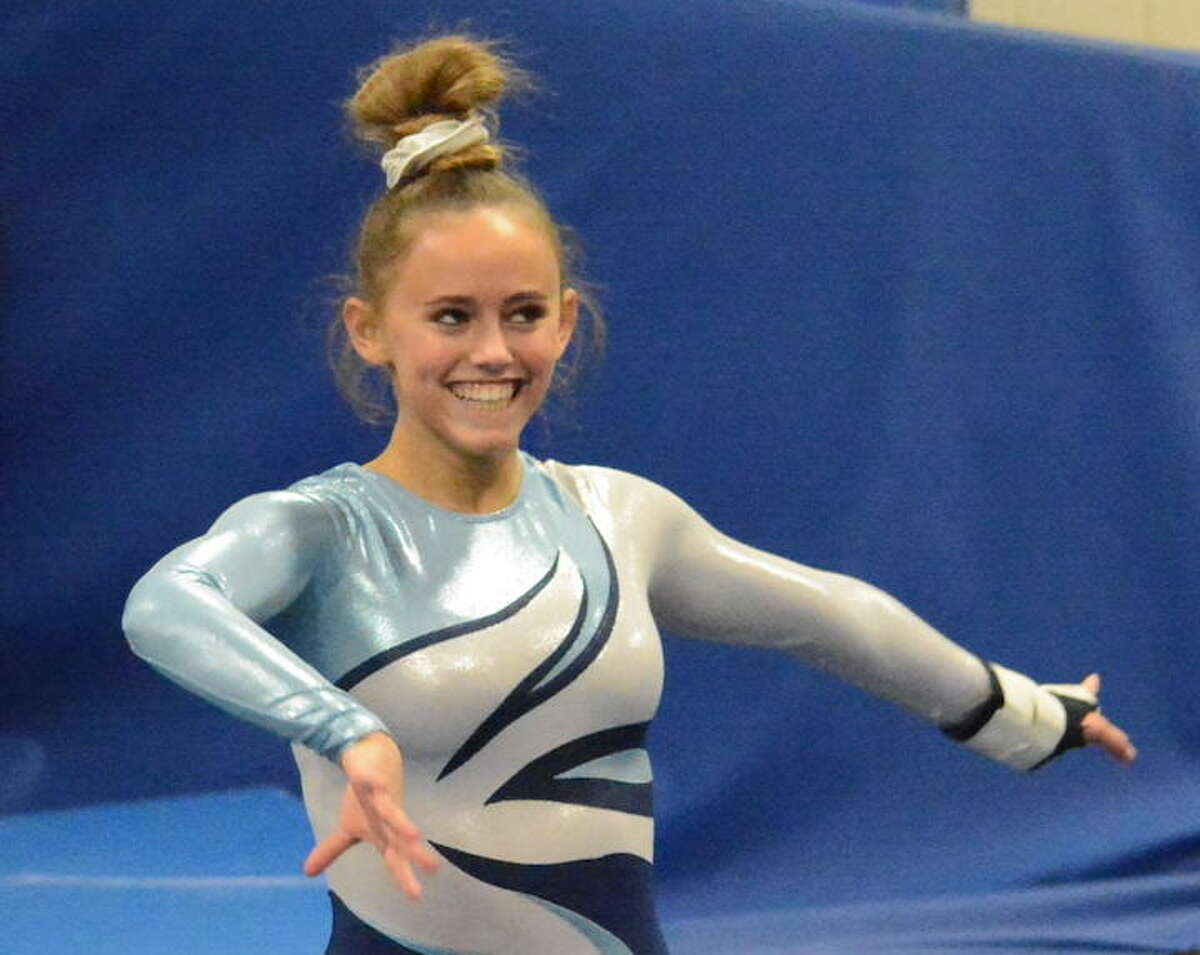 Bouncing back from a close loss to Greenwich in its season-opening meet, the Wilton High gymnastics team defeated visiting Trumbull, 134.1-127.25, on Thursday night.
The Warriors (1-1) were led by Jessica Olin, who won the all-around with a score of 35.45. Olin finished first in the vault (9.4) and floor exercise (9.55) and third on bars (8.0).
Teammate Lilly Byrnes was second to Olin in the floor exercise with a 9.2. Byrnes also scored an 8.2 on vault and an 8.5 on beam.
Kate Ginsburg added a top-three finish for Wilton by placing third on beam (8.7). She also scored an 8.7 in the floor exercise and an 8.0 on vault.