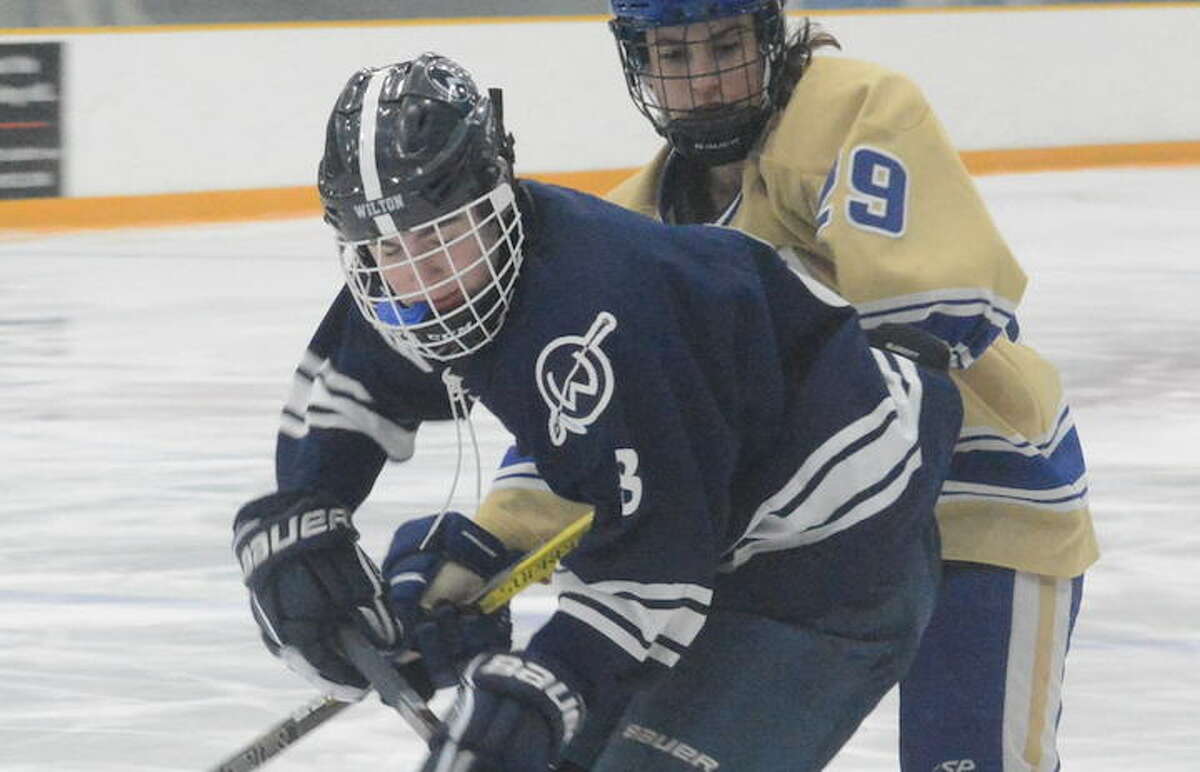 Depending on several factors, teams can view ties as being good or bad. In the case of the 3-3 boys hockey deadlock between Wilton and host Newtown on Saturday night at the Danbury Ice Arena, each team could make a case for either.
Considering the in-close chances the Nighthawks had late in regulation, Wilton could be considered fortunate to skate away with a draw. Then again, when factoring in all of the pressure the Warriors applied early on and again in overtime — outshooting Newtown, 9-2, in the eight-minute extra period — and the fact Newtown overcame 2-0 and 3-2 deficits, this was a bit of a tough outcome for the Warriors.
"Work ethic and grit is never one of my concerns with this group. Just the focus on doing things right," said Wilton head coach John Miserendino, whose team remained unbeaten (4-0-1). "We were a little sloppy with some of the goals we gave up. They were more because of us with breakdowns."
Wilton led 1-0 after one period of play, on a goal by David Overbeeke, assisted by Dean DiNanno.
It remained 1-0 until the Warriors' Tyler Everitt deposited a rebound of his initial shot attempt at 12:26 of the middle period. Everitt circled around from the side of the net and whipped a high shot from the slot that went over the net and hit the glass. The puck bounded back to the front side of the goal line, from where Everitt cashed in.
Newtown (3-4-1) answered just 1:17 later when David Brestovansky got the first of his two goals. A giveaway in Wilton's defensive zone led to Newtown getting on the board.
A late second-period Wilton penalty carried over and Brestovansky tied the score for Newtown on the man-advantage just 1:01 into the third.
The Warriors answered just 38 seconds later when Overbeeke set up Jackson Kelly for a goal that made it 3-2.
Newtown got the tying goal 4:08 into the third, when Michael McCann whipped home a top-corner shot.
Wilton was outshooting Newtown 18-6 at one point, before finishing ahead 25-23 in shots through regulation and 34-25 for the game.
Both goaltenders — Wilton's Logan Motyka and Newtown's Markus Paltauf — came up with stellar saves, including stops on breakaways and odd-man rushes.
In overtime, the Warriors piled up the chances before time ran out.
"It was a great matchup," Miserendino said.