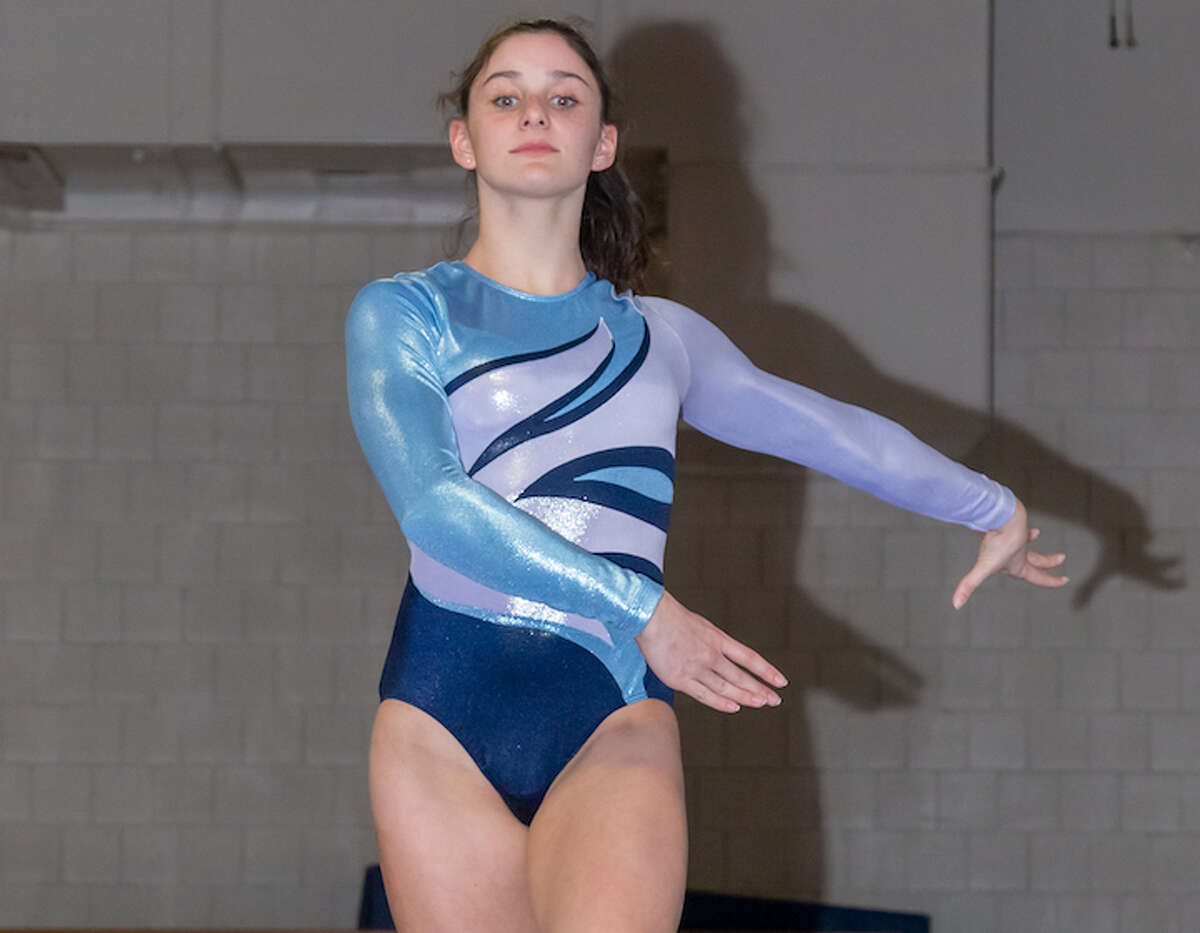 Jessica Olin entered the postseason as the state's top-ranked gymnast in both the vault and the floor exercise.
The Wilton High senior ended the postseason as the undisputed state champion in both events.
After winning the vault and the floor exercise at the Class M state championship meet, Olin added two more first-place finishes at the State Open last Wednesday at New Milford High School.
She won the vault with a score of 9.625 and the floor exercise with a score of 9.725, setting school records in each event.
"To break school records in both events is such an incredible feeling," said Olin, who reset her own mark of 9.70 (from the Class M meet) in the floor exercise "I had a slow start on beam. But I just reminded myself to keep going.
"Floor exercise is my favorite event. I just relaxed and knew that all the work I had put in all season was going to pay off. On vault, I just went as hard as I could. Last year, Wilton qualified for New Englands as a team. My goal this year was to qualify individually. It's so exciting."
Olin also tied for 20th place in the uneven bars (8.250) and tied for 32nd place on the balance beam (7.900).
In the all-around, Olin finished fourth with a score of 35.50 points.
Kate Ginsburg, Lily Byrnes, and Carter Siegel also competed for Wilton at the State Open. Ginsburg tied Olin for 32nd place on beam (7.900) and tied Byrnes for 37th on floor (8.400). Siegel was 37th on beam (7.625).
Although Wilton won the Class M title it did not qualify as a team (top four scores from the three class meets) for the State Open.
Woodstock Academy, the Class S champ, won the Open title with 142.475 points. Fairfield Ludlowe (136.650) was a surprising second, finishing just ahead of Class L champ Greenwich (132.70) and Fairfield Warde (130.950).
Woodstock Academy had two individual winners as Ali Crescimmano was first on bars (9.500) and Jenna Davidson triumphed on beam (9.300).
Trumbull senior Merritt Stevenson used her consistency to win the State Open all-around title with 36.30 points.
Notes: Olin finished fifth in the vault (9.45) at the New England championships on Saturday in Hudson, Mass. She also scored 9.4 on floor, 8.8 on beam, and 8.5 on bars.
The top-10 finishers in the individual events and the top three teams qualified to compete in the New England championships in Massachusetts.
Rich DePreta of Hearst Connecticut Media contributed reporting to this story.