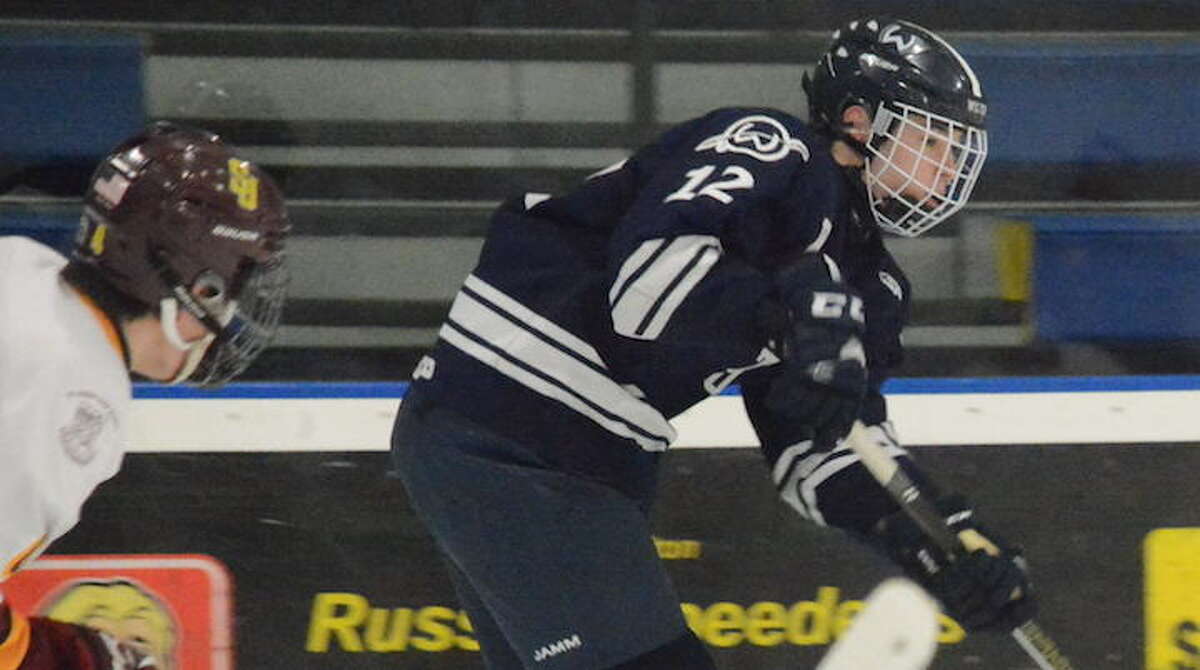 The Wilton High boys hockey team outshot St. Joseph, 36-22, on Wednesday night yet still suffered a 6-3 loss to the Cadets at The Rinks At Shelton.
Trailing 2-0 after one period, the Warriors got even as David Overbeeke scored unassisted at 5:34 of the middle period and Brandon Jonsson (assisted by Tommy McHugh and Niko Kouvaris) followed with a goal at 9:16.
"We have a tendency to have to be kicked in the teeth a little bit before we turn it on," Wilton coach John Miserendino said of his team's propensity to fall behind. "It was great to see use come back in the second period, but it has to be consistent all the way through."
St. Joseph (2-10-0) took the lead for good with a pair of Andrew Eisenman goals only nine seconds apart early in the third period.
Wilton (7-2-1) got within 4-3 when Dean DiNanno scored unassisted at the 9:51 mark, but two more quick goals from the Cadets — just 18 seconds apart in the final two minutes — put the game on ice.
Even after the Warriors made it 4-3, Miserendino thought the Cadets were in control.
"It didn't feel like it was going our way," he said.
The Warriors applied plenty of pressure throughout the game, but St. Joseph goaltender Will Brady (33 saves) made the saves he needed to and the Cadet defense cleared the rebounds.
Two of Wilton's three goals came on rebounds. Pouncing on second- and third-chance opportunities, cashing in on rebounds, and being tough around the net are essential for the Warriors, Misrendino said.
"I just don't think we worked hard enough to get in [Brady's] kitchen. He played great but I think we allowed them to have a good game. We're not going to beat a goaltender on the first shot and we know it. We just have to get traffic in front," Miserendino said.
Notes: Wilton goaltender Logan Motyka finished with 16 saves.
Misrendino was particularly pleased with the play of  Jonsson, a senior forward.
"The kid is just a workhorse. If everybody showed up and started the game like he started the game it would have been a much better outcome," Miserendino said.