This is a carousel. Use Next and Previous buttons to navigate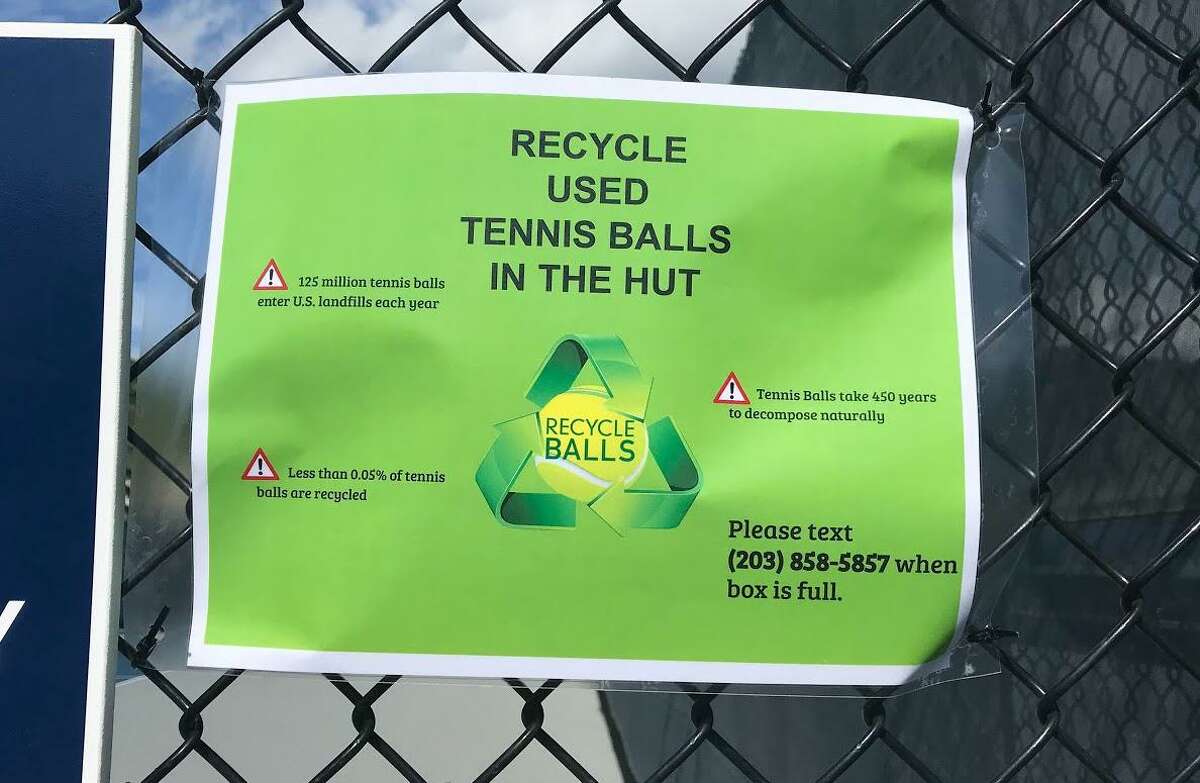 Most people might think the only use for an old tennis ball is throwing it to your pet dog, but when the bounce is too far gone for the pooch, there's still life in that dead ball. It can be recycled.
Thanks to Gerri Fox of Wilton and Northeastern University, unusable tennis balls may be deposited in a recycling bin in the hut at the public courts on Route 7. The bin is for tennis balls only, no other materials should be dropped in.