This is a carousel. Use Next and Previous buttons to navigate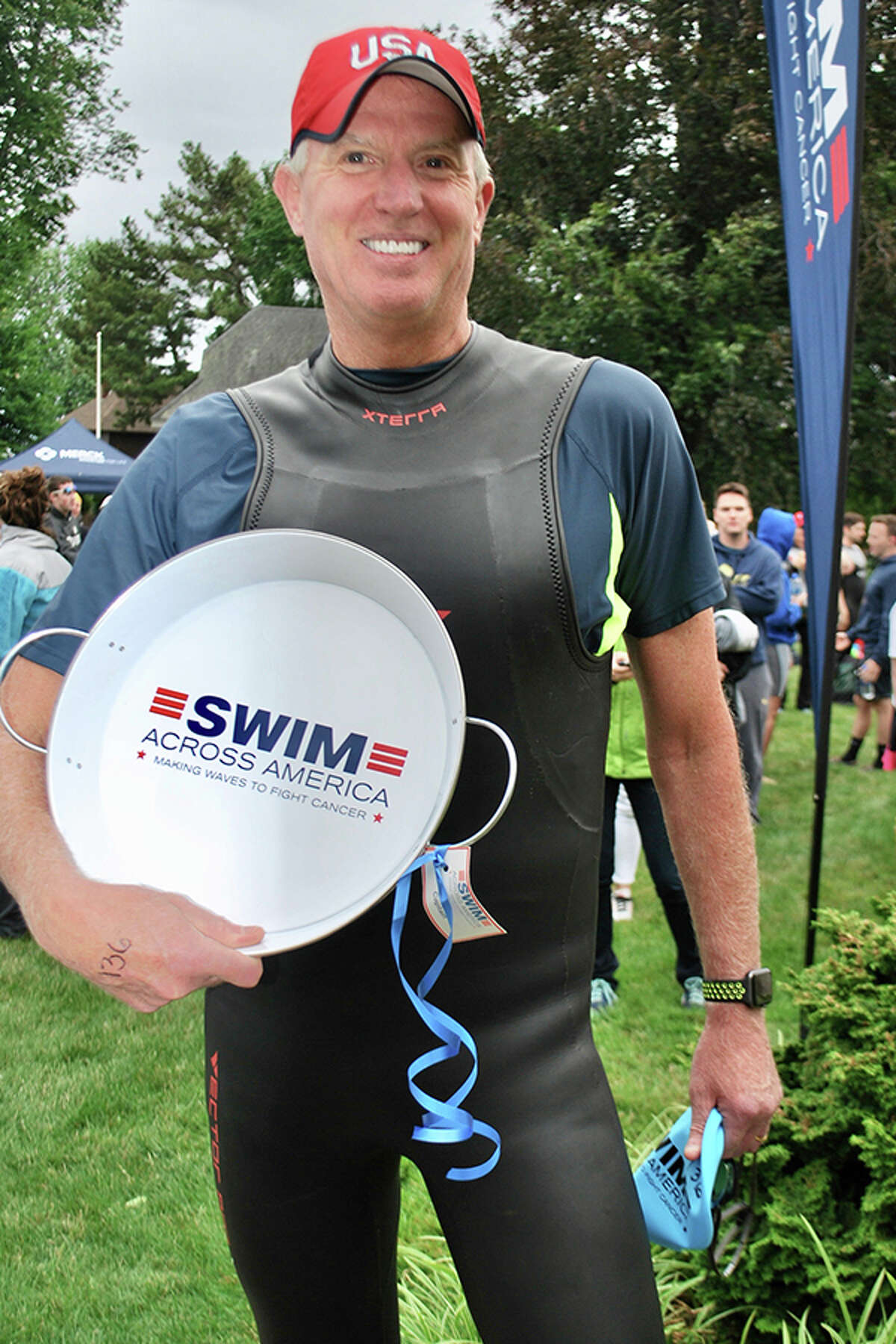 Wilton resident Jim O'Brien and his 27-year-old daughter Kristine swam with the Kicking Cancer for Karen, Chris and Friends team to help find a cure for cancer during the 12th annual SWIM Across America Greenwich-Stamford event on June 23.
Participants in the annual open-water swimming event make their way across Long Island Sound to help raise money for the Alliance for Cancer Gene Therapy (ACGT), a Stamford-based foundation dedicated exclusively to funding cancer cell and gene therapy research.