This is a carousel. Use Next and Previous buttons to navigate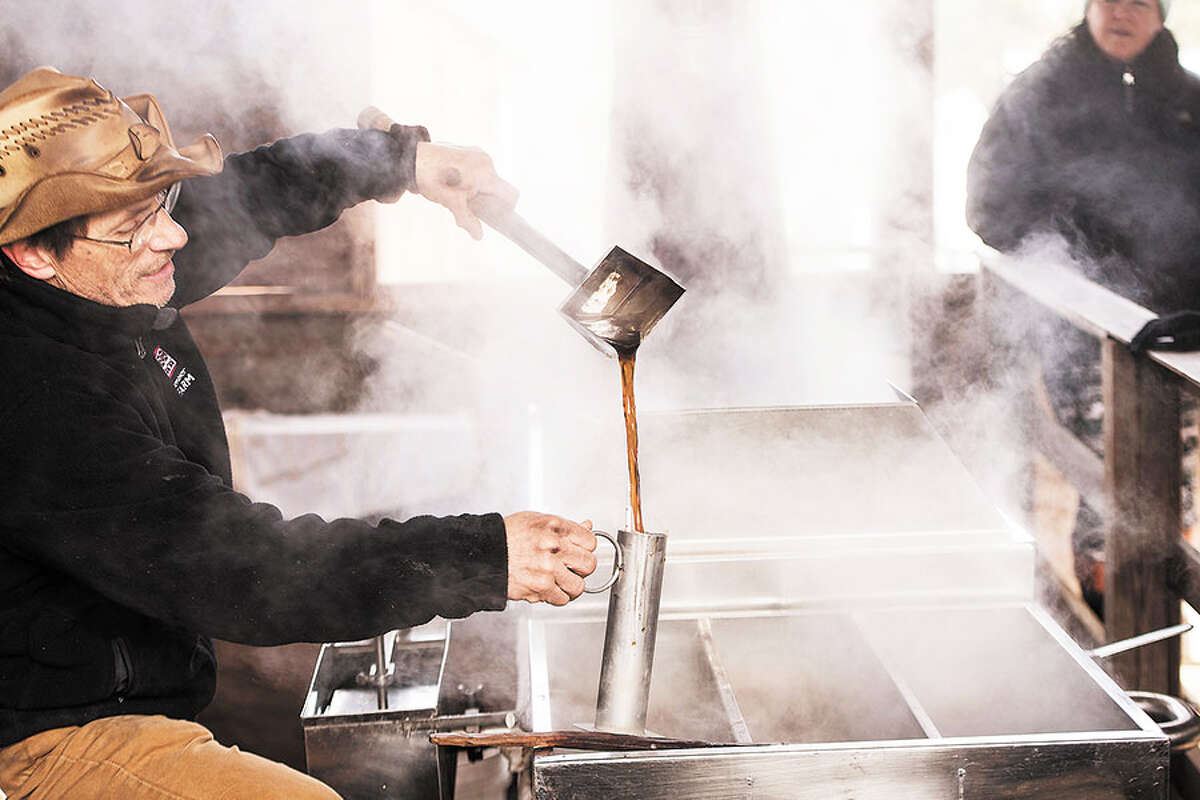 Bryan Haeffele photos
Ambler Farm held a maple syrup open house on Saturday, March 3, during which Kevin Meehan demonstrated the evaporating process in making the syrup and attendees braved the cold weather to eat vanilla ice cream topped with Ambler's syrup. Another maple sugaring open house is this Saturday at 1.