This is a carousel. Use Next and Previous buttons to navigate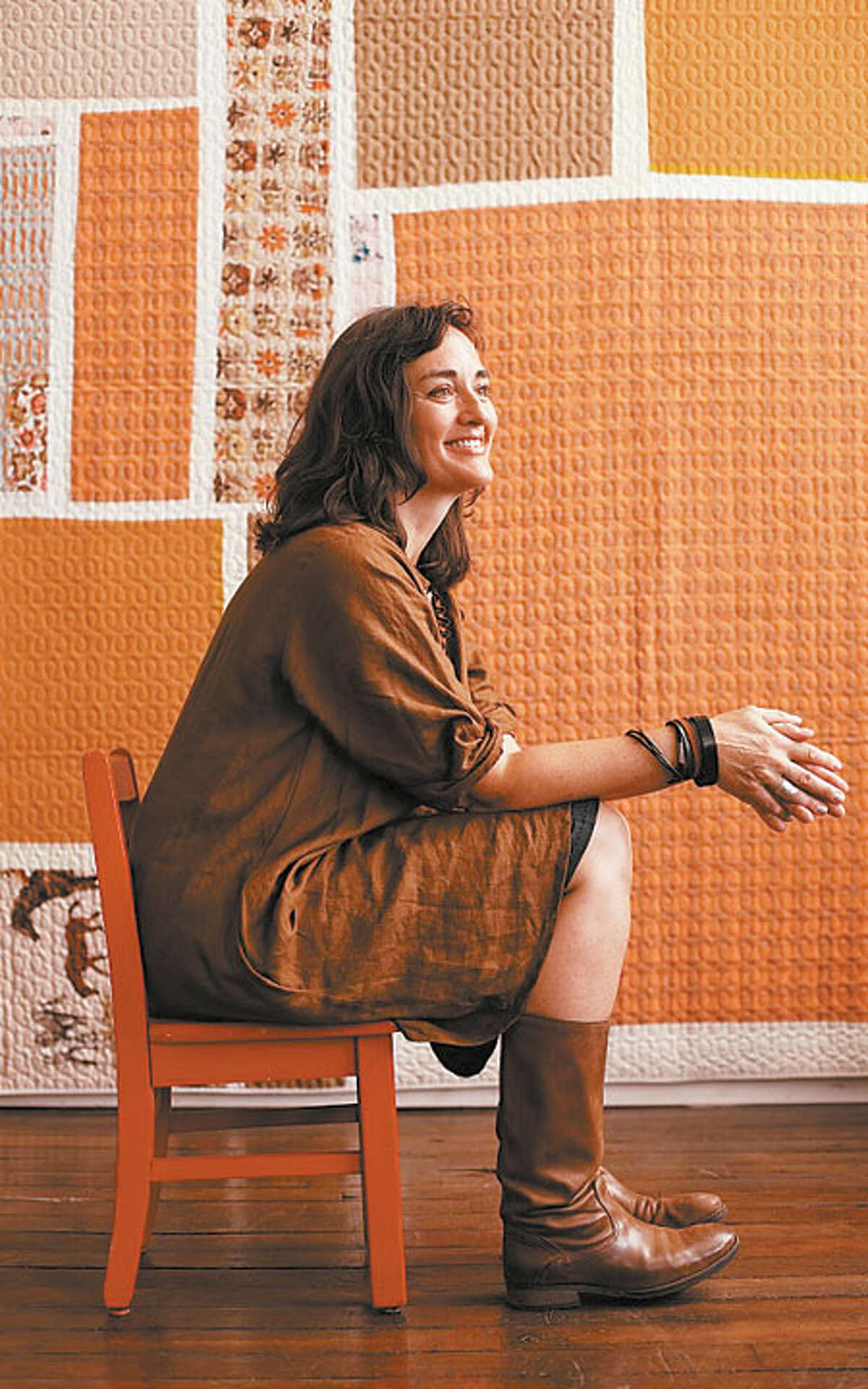 The Wilton Historical Society will open two shows — centered around decorative, as well as practical, handwork — next Thursday, March 19, with a reception from 5 to 7 p.m. The community is welcome.
The quilts of designer Denyse Schmidt will be shown as well as the hooked rugs of June Myles.
Ms. Schmidt's quilted creations are modern interpretations of classic quilt designs such as Rail Fence, Lafayette Orange Peel, Ocean Waves, Mariner's Compass, Streak of Lightning, Wagon Wheel, Snake Trail, and Churn Dash.
"A quilt is art, a quilt is history, and a quilt is a tactile, shared experience on many levels," says Ms. Schmidt, who will show almost a dozen pieces of work.
"Like folk music and tales passed down orally, quilts are graphic representations of stories and ideas that have emerged over the years in endless variations. Handed down from generation to generation, evolving slightly each time, the quilting patterns are themselves a living, breathing entity."
Ms. Schmidt's passion for using the quilt as a springboard for contemporary design has led her on some interesting journeys. She collaborated with the Japanese department store Takishamaya, creating a small number of quilts carefully made with antique Japanese kimonos. She was selected to be part of the Philip Johnson Glass House Commissions Program, designing a quilt in a modernist style inspired by the components of the house and its site.
The Denyse Schmidt Quilt Studio is based in a historic factory building in Bridgeport where three quilt collections are produced. They are available through retailers nationwide. Information: dsquilts.com.
Hooked rugs