This is a carousel. Use Next and Previous buttons to navigate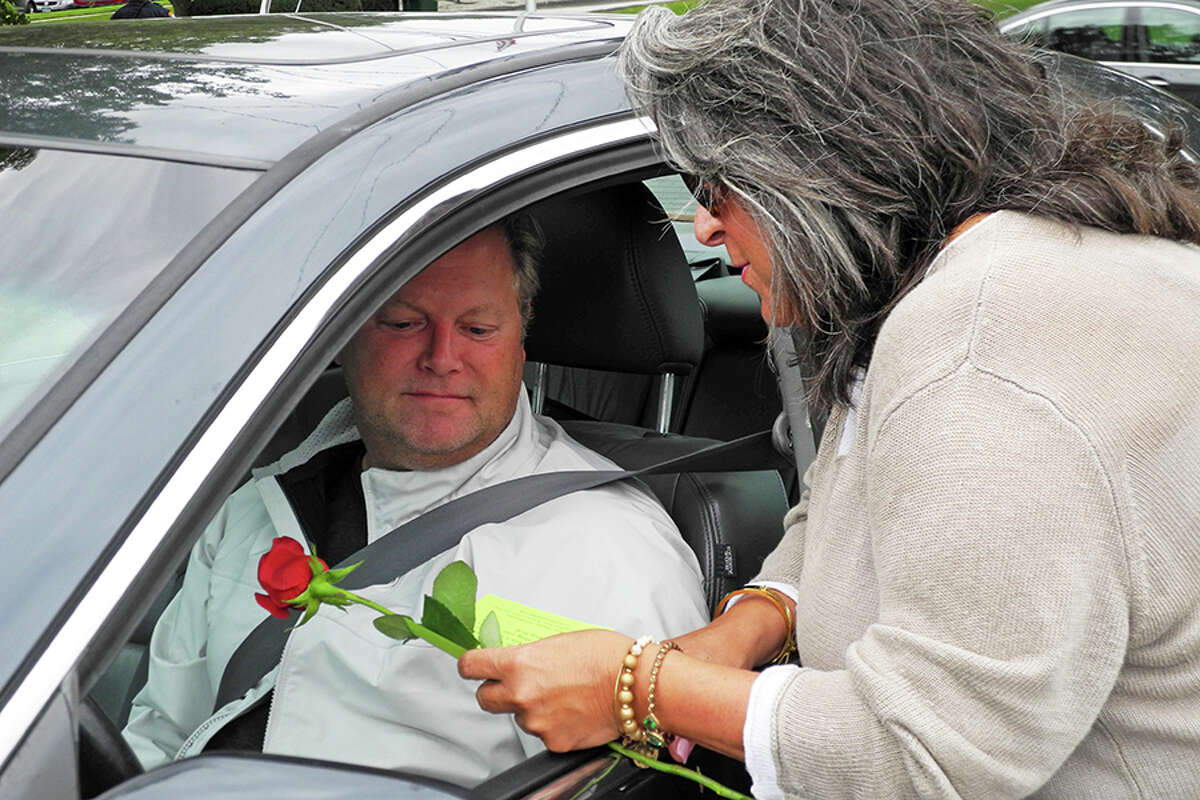 Jeannette Ross photos
Motorists traveling through Wilton Center on Sept. 21 discovered it was Random Acts of Kindness Day, an initiative now in its 17th year presented by the Wilton Chamber of Commerce and Wilton Police Department. Chamber members and police officers were joined by two volunteers from Our Lady of Fatima School handing out 300 roses from Damselfly Designs in the Village Market.