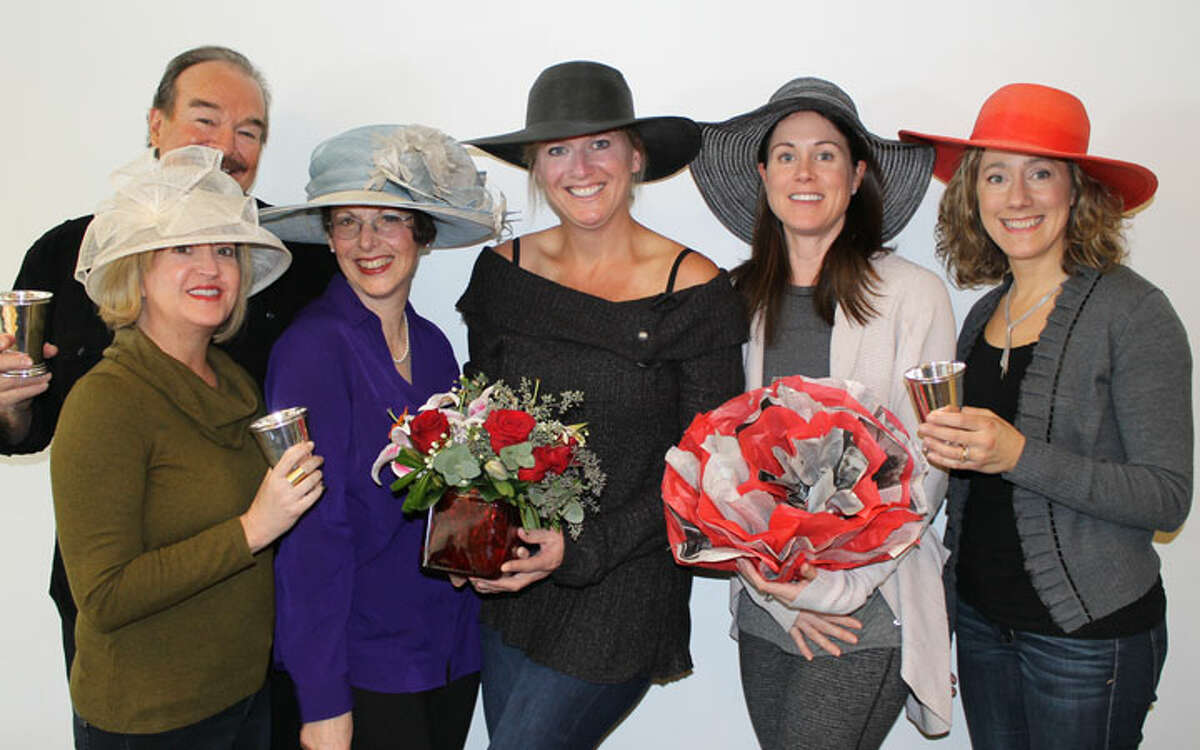 With Wilton Library's annual spring fundraiser set for Friday, May 1, on the eve of the Kentucky Derby, from 7 to 11 p.m., it is fitting that Beyond Words - Derby Style is the essence of the festive night. Described as "a cocktail party in the community's living room," Beyond Words will have a decidedly southern flair this year in a nod to the Derby, with AMG Catering providing the delectable Southern-influenced cuisine; adding to the festivities are a bourbon tasting lounge and signature drinks to top off the occasion. The evening is made possible through the generous support of the Amadeo Family, benefit sponsor Fairfield County Bank and media sponsor, Wilton Magazine.
For the first time, Beyond Words will feature honorary chairs, and organizers have named Chris and Tish Brubeck. Robin Axness, director of development for the library noted, "We're coming up on the library's 10-year anniversary of its expansion, and the Brubecks were very much involved in the planning of the building's 150-seat performance space, which was funded by the community and aptly named the Brubeck Room. They have continued to be such fixtures in the community that it only seemed fitting they should be announced as the first honorary chairs."
A silent auction will be available for partygoers to experience and a highly competitive live auction is anticipated featuring auctioneer, poet, writer, and on-air personality Ira Joe Fisher cheering everyone to the finish line. Funds raised at this signature event will go to the myriad programs, materials and services the library provides.
"This really should be a fun night for all," Ms. Axness added. "And remember — hats and fascinators are very appropriate!" To help accessorize ladies for the event, two shopping parties are planned. The first is courtesy of Michele Klink and Marie Wendorff, featuring Arbonne Cosmetics and Witchy Poo Accessories respectively, and will be held Monday, March 23, at 81 Graenest Ridge Road, from noon to 3. Information can be found at Witchy Poo Accessories on Facebook.
The second shopping opportunity will be hosted by Alice Woods of A Single Strand on Wednesday, April 8, from 11 to 2 and again from 7 to 9 p.m. at The Painted Cookie, 196 Danbury Road (behind Hastings Real Estate). The shopping events feature hats and accessories perfectly in tune with the Derby-themed event. A portion of the proceeds benefits the library and refreshments will be served.
Tickets for Beyond Words start at $175 per person. Sponsorship opportunities are available as well beginning at $1,000 with reserved seating, parking and more. Tickets may be purchased online at wiltonlibrary.org or by calling Jennifer Wallace at 203-762-3950, ext. 239.
Additional sponsors to date are Gregory and Adams, P.C. and Michael P. Kaelin/Cummings & Lockwood LLC.
Wilton Library is at 137 Old Ridgefield Road.