This is a carousel. Use Next and Previous buttons to navigate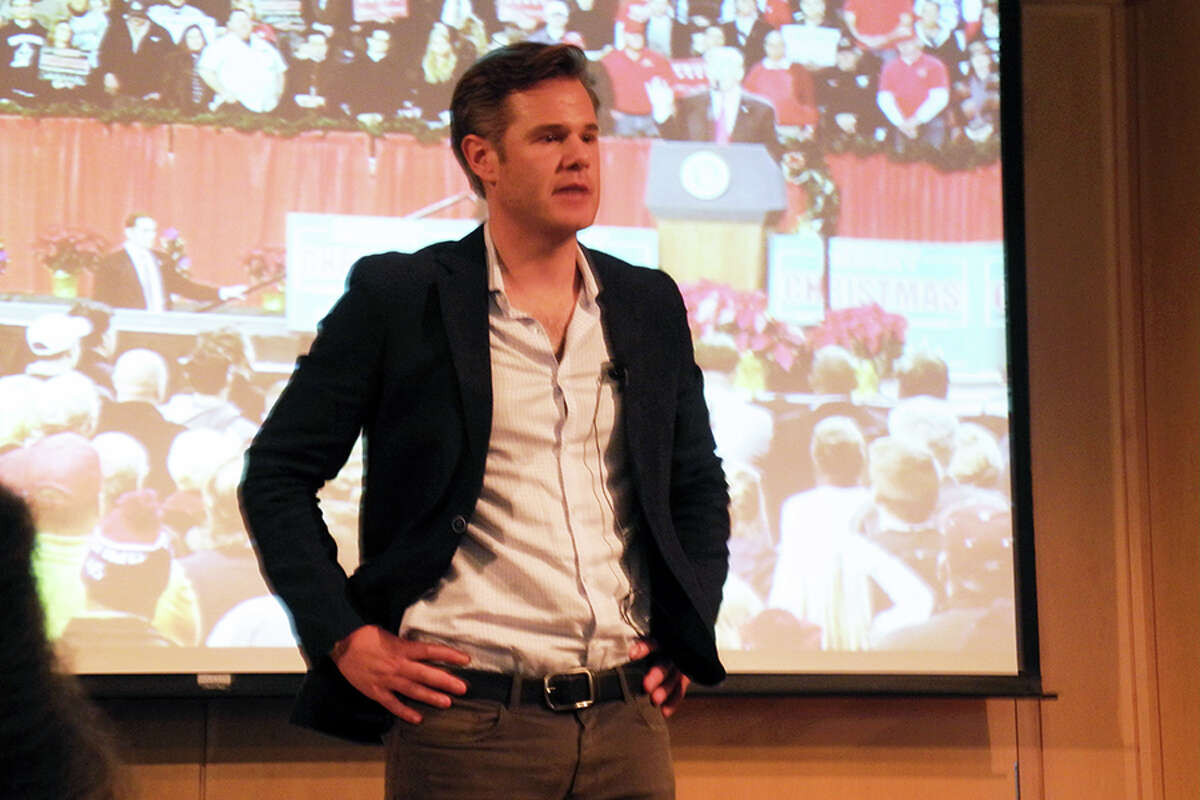 Supporters joined Wilton Library staff, trustees, and volunteers in celebrating accomplishments of the past year at the annual meeting of the Friends of Wilton Library on June 3. Awards were given, trustees named, and keynote speaker Alex Marquardt shared his thoughts on global affairs and the state of journalism.
Library secretary Patty Connor introduced the Volunteer of the Year award by reminding everyone "volunteers are an essential part of fund raising." Each year the library must about $750,000 in addition to the money it receives from the town.