This is a carousel. Use Next and Previous buttons to navigate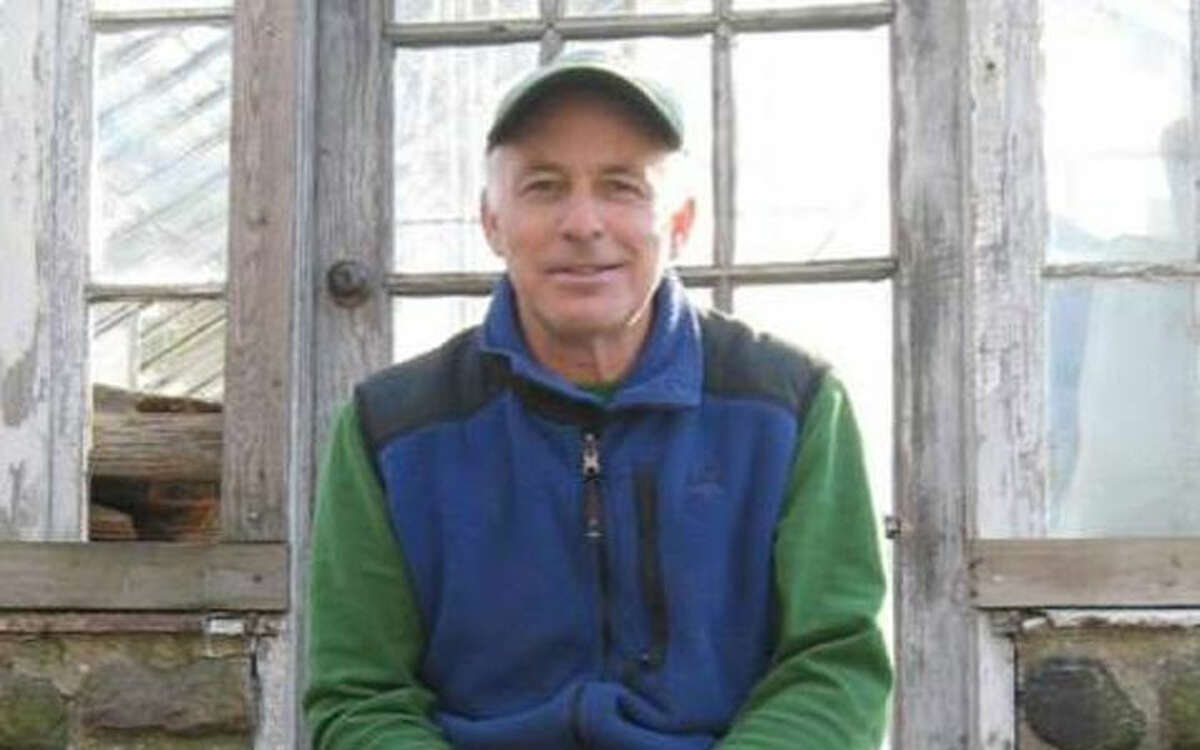 About eight years ago, horticulturist Alan Gorkin bought a home on Wilton's Grumman Avenue to start a small, diversified farm that could provide extra income and food.
Although Mr. Gorkin now lives in Greenwich, where he is the horticulturist on a private 14-acre estate, he said he still visits the property two or three days a week.
On Wednesday, April 1, Mr. Gorkin will tell his story of "Suburban Homesteading" on the two-acre Wilton property at the Ridgefield Library, from 7 to 8:30 p.m.
Mr. Gorkin said he and his former wife bought the home on Grumman Avenue because it got lots of sun and had lots of lawn.
"We were living in a small home in north Wilton that didn't get a lot of sun," he said. "We tried to grow things and we had chickens, but it was very shady and there were a lot of wild animals. Also, the kids were getting older, so we decided to move to south Wilton."
After buying the house, Mr. Gorkin decided to reduce his carbon footprint and experiment with different sustainable gardening techniques to reduce the lawn and fuel use.
"We grew all our own vegetables, which eliminated the need to travel to buy vegetables, and we made our own preserves. In that regard, we got everything we needed out of our garden," he said. The couple also grew small fruits like raspberries and blackberries and there were some pear trees.
"We also tapped our maple trees and made maple syrup," he said, "and we inoculated logs and grew our own shiitake mushrooms."
Mr. Gorkin said the garden was completely organic.
"We used no chemical fertilizers or pesticides in the garden," he said. "We relied on a lot of native plants that would bring beneficial insects to the garden and they would basically serve as our pesticides because they would kill the bad insects."
Because the well on the property wasn't adequate to water the size of the garden, said Mr. Gorkin, he collected rainwater from the roof of the house and used a solar pump to water the garden.
"We also had a gravity set tank that I constructed," he said, "and that would water the garden when it got really dry."
Mr. Gorkin said animals like ducks and chickens could be found on the farm, where he also raised bees and collected his own honey.
For additional income, Mr. Gorkin said, he sold excess material to local stores.
"There is a health food store on Route 7 and then there was a restaurant — it's called the Little Pub now, but back then it was called Dinah's, and we used to sell vegetables to them," he said, "so that was another way that we would reduce our carbon footprint and get extra income."
Mr. Gorkin received a horticultural degree from Michigan State University and has worked at several public gardens over the last 33 years, including Old Westbury Gardens in Westbury, N.Y., the Brooklyn Botanic Garden and Wave Hill in New York City.
He is currently an instructor at the New York Botanical Garden adult education program, the Greenwich Garden Education Center and the Greenwich Community Gardens.
Information: Lesley Lambton, 203-438-2282, or lalambton@ridgefieldlibrary.org.
Click here to register.