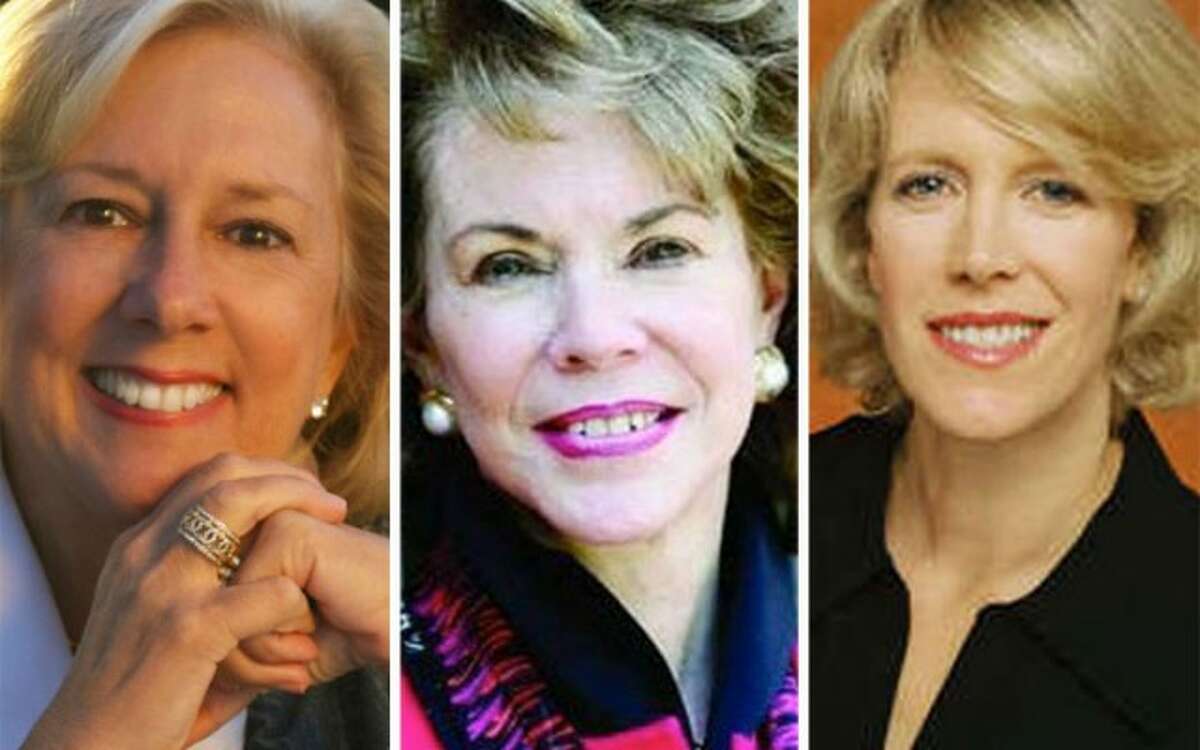 Three long-time advocates for the rights of those affected by domestic violence will be the speakers and honorees at the Domestic Violence Crisis Center's 13th annual Voices of Courage Spring Luncheon on May 14 at the Stamford Marriott Hotel. The crisis center serves Stamford, Norwalk, Westport, New Canaan, Darien, Wilton and Weston.
Leslie Morgan Steiner, the keynote speaker, is a writer, businesswoman and domestic violence survivor whose journey through and escape from an abusive marriage is candidly described in her 2009 memoir Crazy Love.
Linda Fairstein, introductory speaker, is one of the country's foremost legal experts on crimes of violence against women and children, having served for 25 years as bureau chief of the Sex Crimes Prosecution Unit in the Manhattan District Attorney's office, where she supervised all cases involving sexual assault, domestic violence and child abuse.
Dede Bartlett of New Canaan, this year's Voices of Courage honoree, is a business executive, university lecturer, nonprofit leader and frequent speaker on domestic violence issues to business, civic and academic groups around the world. She has been active in the corporate and nonprofit world in numerous capacities, including as director of the Corporate Alliance to End Partner Violence, chair of the National Domestic Violence Hotline's advisory board, president of the Women's Forum of New York, member of the DVCC advisory board, and founder and co-chair of the New Canaan Domestic Violence Partnership. In addition to being honored for her ongoing efforts to raise awareness about and eliminate domestic violence, Ms. Bartlett and the crisis center will announce a significant new initiative for the agency at the luncheon in May.
The luncheon is the crisis center's major fund-raising event and supports critically needed agency programs including court and legal services, group and individual counseling, SafeHouses and housing services, children's services, medical advocacy, professional adult trainings, multilingual services, PeaceWorks prevention education, a 24-hour hotline (1-888-774-2900) and EsperanzaCT, a Spanish language website and 24-hour phone service line.
In fiscal year 2013–2014, DVCC provided shelter to 435 individuals and provided legal, counseling, housing and economic empowerment services to 3,367 unduplicated victims of domestic violence.
For tickets and sponsorship opportunities for the luncheon or for more information, call 203-588-9100, email SpringLuncheon@dvccct.org or visit dvccct.org. Individual tickets are $115, and there are many opportunities for sponsorship at various levels.