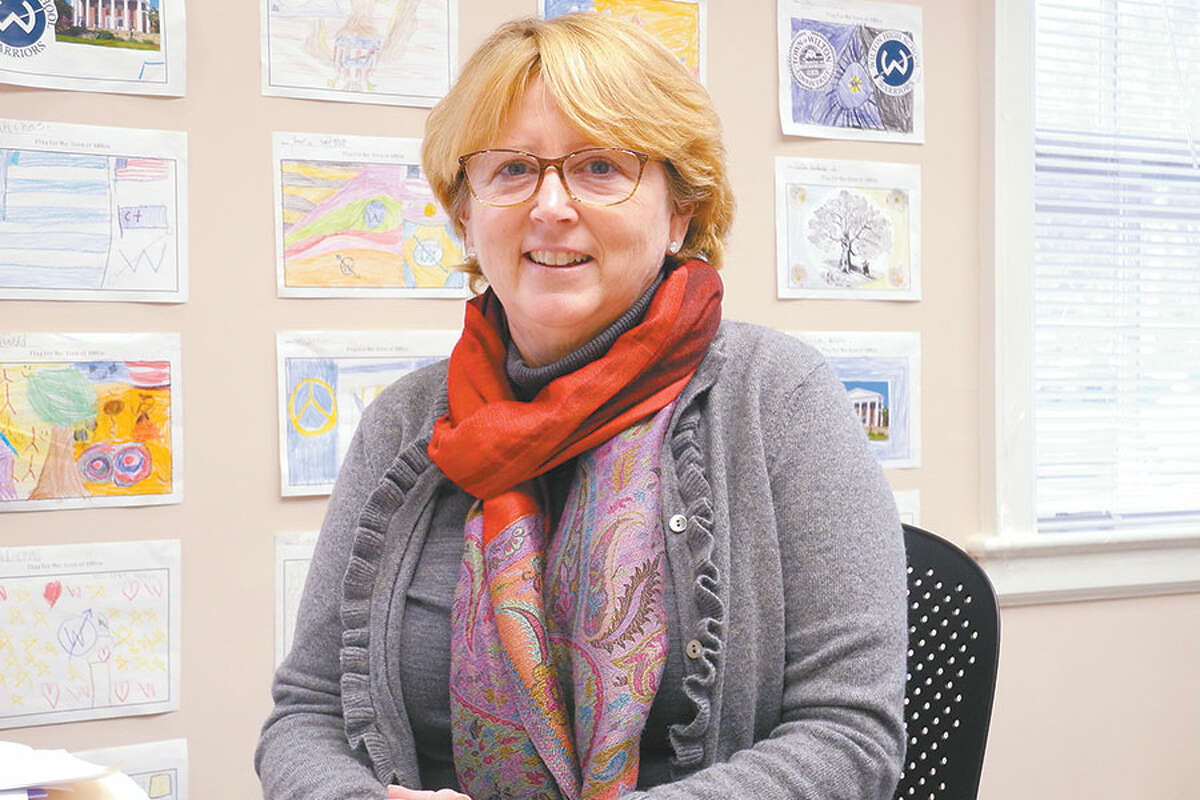 First Selectwoman Lynne Vanderslice will seek a second term to lead Wilton. She announced her intention to run on Monday, June 3.
"My family has lived in Wilton 32 years and has very much benefited living in this community. I want to continue to give back so other families have the same experience we've had," she told the Bulletin.
Vanderslice said her main issues for the next term are resolving issues with municipal buildings, continuing to ensure that Wilton remains affordable, fostering economic development in a responsible manner, and further the sharing of services with schools and other towns.
She plans to fund her own campaign and will not do any fundraising.
She said she plans to roll out a detailed plan for the next term as she did when she ran the first time.
In an email to The Bulletin, Vanderslice recounted a number of promises she made while campaigning, adding they have been kept while working with town employees and the Board of Selectmen.
They include:


Reduced growth in the cost of town operations. "We returned approximately $3 million in unspent budgeted monies. Those savings funded our 0.8% four-year average annual budget increase."


Increased efficiency within town government while maintaining services. Eliminated were 6.5 full-time positions through retirements and shared functions with the Board of Education.


Increased transparency and responsiveness of town government through new and additional technologies and improved access to information.


Increased economic investment with a focus on housing diversity.


Environmental improvements including elimination of crumb rubber infill turf, a plan to meet 70 percent of municipal and school building energy needs through renewable sources, and a partnership with Trout Unlimited to ensure the health of the Norwalk River.


Public-private partnerships to fund new and/or improved amenities, including the chess park, future turf replacements, and the ongoing development of plans for Schenck's Island and Merwin Meadows.


"Senior and prescription drug discount programs, funding the state senior tax credit program after funding was eliminated by the state. Vanderslice says she is continuing to develop reforms to the town's senior tax relief program to increase its impact.


Collaboration with the Board of Education to reduce their costs, including energy, facilities, and finance administration.


Improved quality of life, including acceleration of road repairs, enforcement of blight, and the return of summer concerts to town parks.