This is a carousel. Use Next and Previous buttons to navigate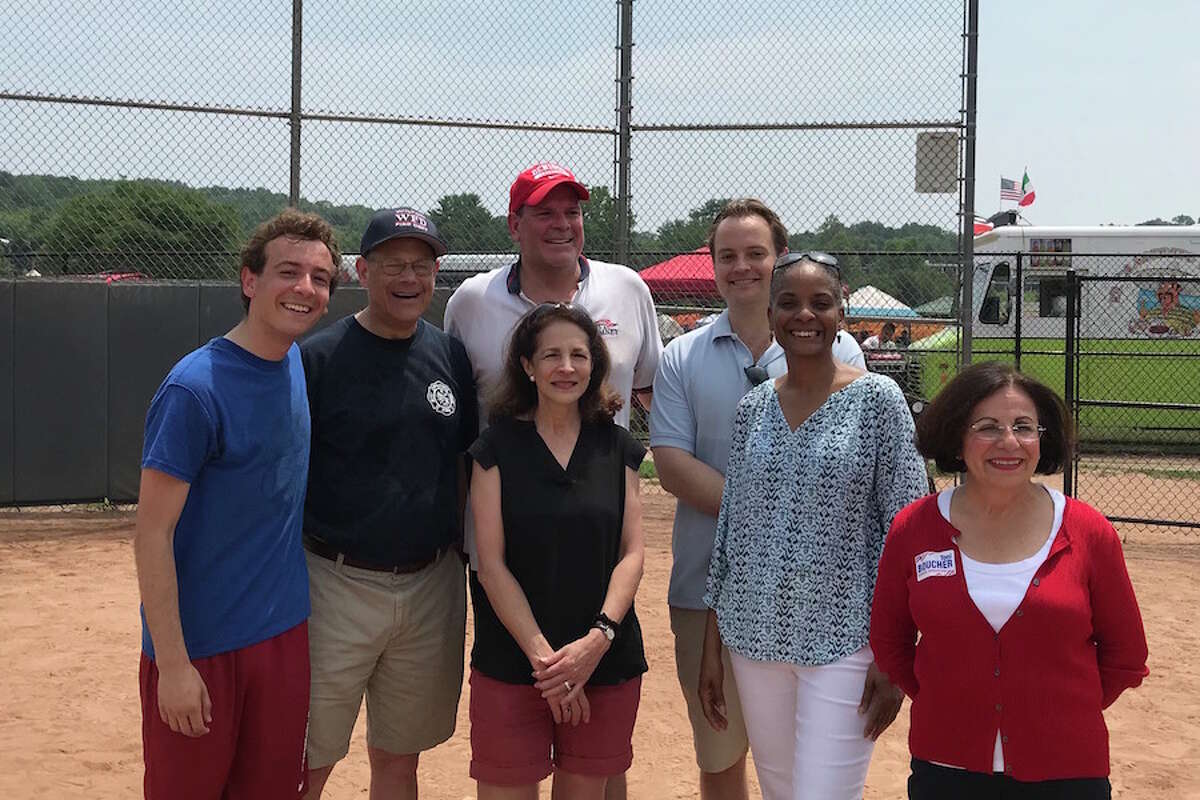 Even with the addition of a couple of out-of-town sluggers, the Wilton Democrats could not hold back the GOP in the annual July Fourth Frivolity Bowl softball game on Wednesday. But they came closer.
U.S. Rep. Jim Himes (D-4th) and 26th district state senate candidate Will Haskell of Westport played for the local Dems, but the GOP won again, 19-7, though it was a far cry from last year's very one-sided, 21-1 affair.