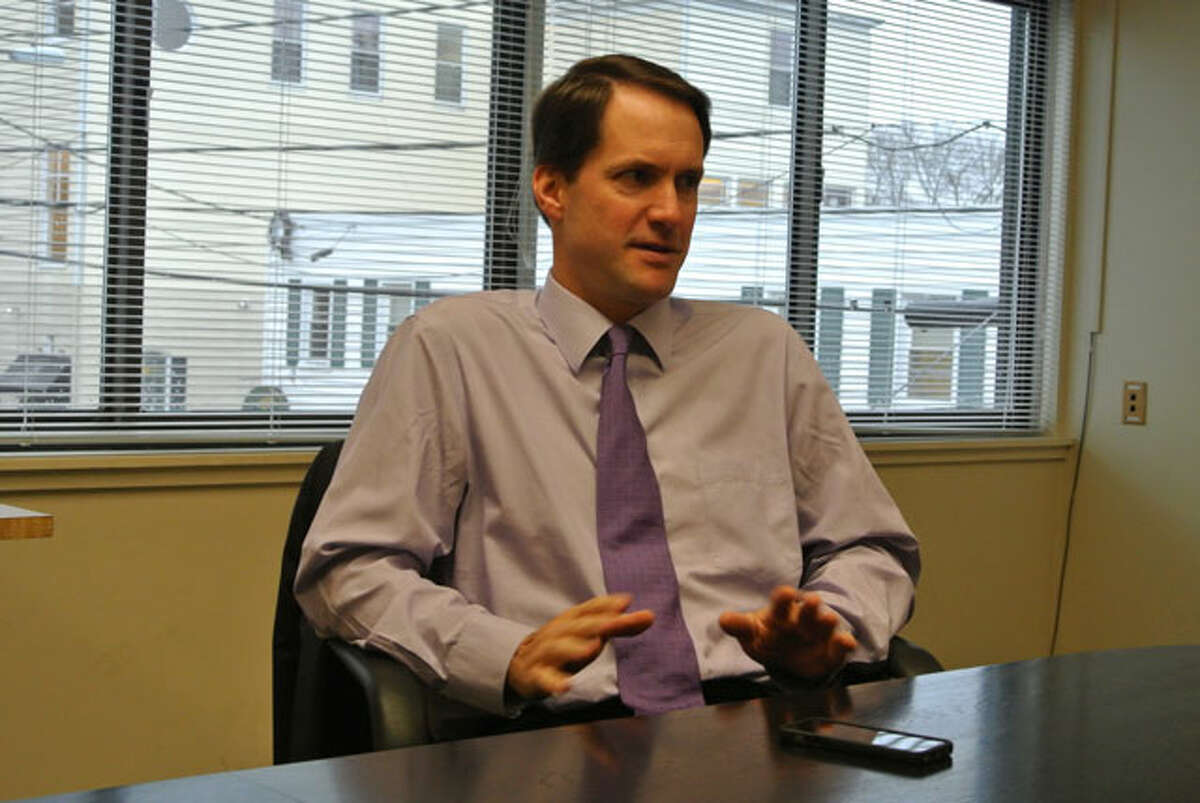 Connecticut's legislative delegation in Washington scored among the highest representatives nationwide on environmental issues according to the League of Conservation Voters' (LCV) 2014 National Environmental Scorecard, announced this week. Senators Richard Blumenthal and Chris Murphy, both Democrats, received a score of 80% while Rep. Jim Himes (D-4th) earned a grade of 94% for their work in the House last year
Mr. Himes has a 95% rating since taking office. Both Mr. Murphy and Mr. Blumenthal have scores of 94% since taking office.
The 2014 legislative session, the league said, was marked by "breathtaking attacks on our air, water, lands, and wildlife …  blocked by our allies in the U.S. Senate, who grew even more vocal this year about the urgency of addressing climate change.
"Just as they did in the last several years, the House seemingly left no environmental issue untouched in 2014. There were attacks on our cornerstone environmental laws, like the Clean Air Act, Clean Water Act, National Environmental Policy Act and the Endangered Species Act."
"We have a moral obligation to protect our planet for our children and future generations," Mr. Himes said in a press release. "I'm proud to stand on the side of keeping our water clean to drink and our air safe to breathe. I will continue working to combat the ravages of climate change, promote clean energy and energy efficiency investments, and preserve our treasured natural resources in Connecticut and across the country."
Members of the House were graded based on 35 votes on issues ranging from renewable energy investments to clean drinking water protection. Mr. Himes registered a "pro-environment" vote on all but questions on flood insurance reform and liquefied natural gas.
According to the league, artificially discounted flood insurance rates have led to the development and destruction of floodplains. H.R. 3370 undermined steps to increase premiums to market-based levels, thus encouraging further floodplain development and destruction of wetlands, forests, and other habitats that help mitigate flood damage. On March 4, the House passed H.R. 3370 by a vote of 306-91. "No" was the pro-environment vote.
H.R. 6, the Domestic Prosperity and Global Freedom Act, would cut the Department of Energy (DOE) out of the approval process for liquefied natural gas (LNG) exports to most of the world, the league said. Expanded exports would lead to increased fracking, it said, the controversial method of using water under high pressure to extract natural gas from shale deposits. "By automatically granting DOE approval for LNG exports to all 159 countries that are members of the World Trade Organization, rather than just the 20 countries with whom the U.S. has a Free Trade Agreement, H.R. 6 would eliminate the agency's ability to consider the full range of impacts these exports could have on public health and the environment," the league said.
On June 25, the House approved H.R. 6 by a vote of 266-150. No was the pro-environment vote. The Senate took no action on this legislation.
Senators were scored on their votes on five issues:
• Flood insurance reform,
• Clean energy tax credits,
• Environmental review in transportation rebuilding,
• Democracy for All Constitutional amendment;
• Keystone XL Tar Sands Pipeline.
Both Connecticut senators made what the league considered "pro-environment" votes on all but the insurance reform bill, the same bill that was presented in the House. On March 13, the Senate passed H.R. 3370 by a vote of 72-22.
The League of Conservation Voters is based in Washington, DC. To view the entire scorecard, visit scorecard.lcv.org.