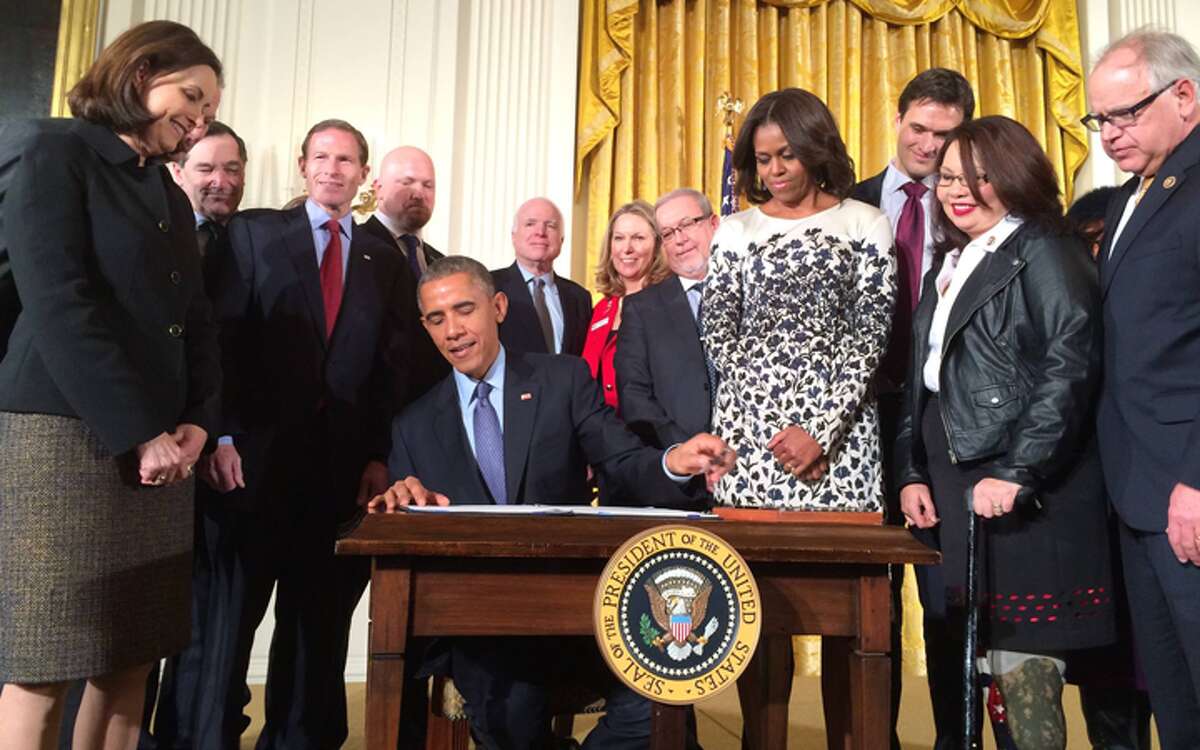 In a Congress known for gridlock and dysfunction, U.S. Senator Richard Blumenthal was proud to be part of a bipartisan action to save veterans' lives.
Every day, 22 veterans commit suicide — and that's completely unacceptable, Mr. Blumenthal said. They fall through the cracks from conditions such as post traumatic stress disorder (PTSD) and traumatic brain injury (TBI) and don't get the mental health help they need.
"We must do a better job providing health care services to our heroes when they come home from war, many with invisible wounds and inner demons that they cannot overcome," he said. "That's why I joined with Senator John McCain (R-Ariz.) to introduce bipartisan legislation to improve and modernize suicide prevention programs for our veterans."
Their bill, the Clay Hunt Suicide Prevention for American Veterans Act, is named after a 28-year-old Marine from Houston who took his own life after serving multiple tours in Iraq and Afghanistan, developing PTSD and failing to get the services he needed from the Veterans Administration.
President Barack Obama signed the Clay Hunt Suicide Prevention for American Veterans Act on Feb. 12 at the White House. Mr. Blumenthal was there for the signing, along with Joanna Eldridge of Oxford, Conn.
"I was inspired to pursue this legislation after the tragic loss of Justin Eldridge, a Marine veteran and Joanna's late husband," Mr. Blumenthal said. "As I stood next to the president as President Obama signed the bill, and Justin Eldridge's mother was there, I knew I was part of an effort that was making a difference."
So few are making so enormous a sacrifice in the voluntary military services, Mr. Blumenthal said. He said the nation has yet to fully confront the ravages of 13 years of war, and that 30% to 50% of service members who fought in the wars suffer from the invisible wounds of PTSD, TBI or other mental illness.
More women are going into war and being affected, Mr. Blumenthal said. One of the veterans who committed suicide was a female service member from Connecticut, he said. He said he listened to Ms. Eldridge and others as they told their stories and let Congress know what they think is important to save lives.
A ranking member of the Senate Veterans' Affairs Committee, Mr. Blumenthal is one of three Senate members who has a son or daughter serving in the armed forces, he said.
Mr. Blumenthal said he is proud of the work he did with Mr. McCain, Republican of Arizona, and his colleagues on the Veterans' Affairs Committee to pass the bill.
"We proved that, when it comes to those who have served this country, we are capable of bipartisan action," he said.
Second time's the charm