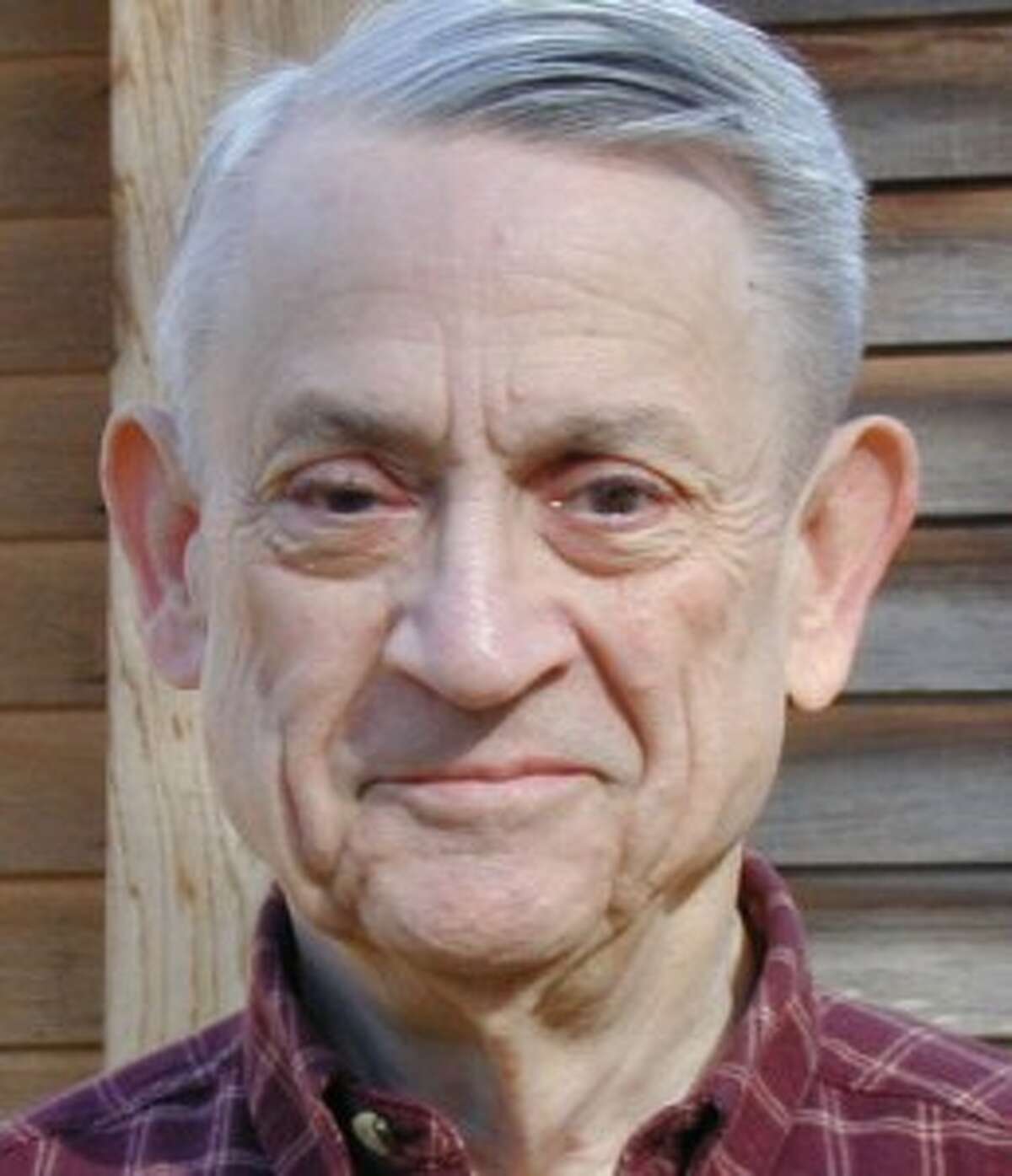 Children mourn the unexpected passing of their beloved father, lifelong learner, and patriarch of his family. Born in New Haven, Conn. in 1927, son of Dr. Norman Ilsley Adams Jr., Professor Emeritus of Physics at Yale University, and Genevieve Alexander Sloan, Norman followed in his father's footsteps and made his career in math and science. He graduated from Yale University at age 19 and received his Ph.D in Physics in 1955 from the Massachusetts Institute of Technology. It was there that he met his partner in life, Florence May Wheelock; they married in 1955.
Norman is survived by his four children, Pamela George Adams of Durham, N.C., Sarah Adams Hayden of Newburyport, Mass., Norman Ilsley Adams IV of Palo Alto, Calif., and Daniel Wheelock Adams of Wilton, Conn., and six grandchildren, Alison Babcock Adams, Samantha Rose Adams, Andrew Reed Adams, Daniel Robert Adams, Matthew Sterling Hayden, and Josephine Arkuran Adams. He was predeceased by his wife Florence of 58 years and by his only brother, Harry Bell Adams, who died just 10 days earlier.
Norman was employed as a Senior Staff Scientist at Perkin Elmer Corporation in Norwalk, Conn. He worked on design and development of laboratory analysis instrumentation and medical diagnostic equipment, and on a variety of government and aerospace projects. His capacity for solving complex problems was a rare gift which he continued to express throughout the years following his retirement. Norman maintained connections with his alumni associations and academic societies, and read a wide range of publications to keep abreast of current developments in science, technology, engineering and math. His interests in these fields continued throughout his life and were often topics of conversation with his children and grandchildren. A true wordsmith, Norman loved to use his wit to offer a well-timed pun, and he always had time for the Sunday New York Times crossword puzzle, which he completed each week for the last 50 years in ink. A voracious reader, with myriad interests, Norman lived by the motto, "Ancora Imparo" — I am still learning — a plaque that hung in his well-stocked library.
Norman contributed many volunteer hours to organizations in his community. When living in Wilton, where the children all attended the public schools, Norman became involved with the Board of Education and served as chairman during the period that initiated Project Concern, a program that attempted to address racial segregation. Later he went on to help design and install an early Wilton bike trail and volunteered at the Connecticut Genealogy & LDS Family History Center in New Canaan.
When Norman and Florence retired to Brewster, Mass., he became involved with Orleans Community Television, then served on the Brewster Cable Television Advisory Committee during the license renewal process, and ultimately became a founding member of the Lower Cape Cod Community Access Television. Norman tutored a number of students in math and science. Although a scientist by trade, he had a keen artistic eye and enjoyed the arts. He sang with the Yale Glee Club while in college and continued to enjoy music throughout his life. Norman and Florence held season tickets to the New York Metropolitan Opera while living in Connecticut, and, once retired, regularly tuned in to the Metropolitan Opera Sunday Matinée radio broadcasts.
Descended from Robert Adams, first settler of Newbury, Mass., Norman leaves his children with a detailed family history which he assembled through years of meticulous genealogical research augmenting and providing context for materials passed down through the family. In the course of his genealogical work, Norman noted the quotidian usually went unrecorded. Hoping to provide such information to future genealogists, historians, and sociologists, he maintained detailed diaries in a collection of "day notes" which as his children are discovering provide a unique and unexpected view into the fascinating mind of their brilliant, gentle father who truly was a renaissance man.
Norman spent his childhood summers with his family in Randolph, N.H., hiking in the valley bounded by the north slope of the Presidential Range and the south slope of the Crescent Range. In 1946 he served as one of the first caretakers of Nelson Smith's Crag Camp. A longtime member of the Appalachian Mountain Club, Old Hutman's Association, and Randolph Mountain Club, Norman spent his summer vacations in Randolph with Florence and the children, hiking the trails with tools ready to clear any fallen limbs or trees. Norman and Florence will be buried together in the Randolph Cemetery this summer with familiar views of the mountains where many fond family memories remain.
A Celebration of Life Service is planned for Saturday, April 11, at 1:30, at the Church of the Holy Spirit in Orleans, Mass. All are welcome. In lieu of flowers, donations may be made in memory of Norman Ilsley Adams III to The Randolph Foundation, P.O. Box 283, Gorham, NH 03581.