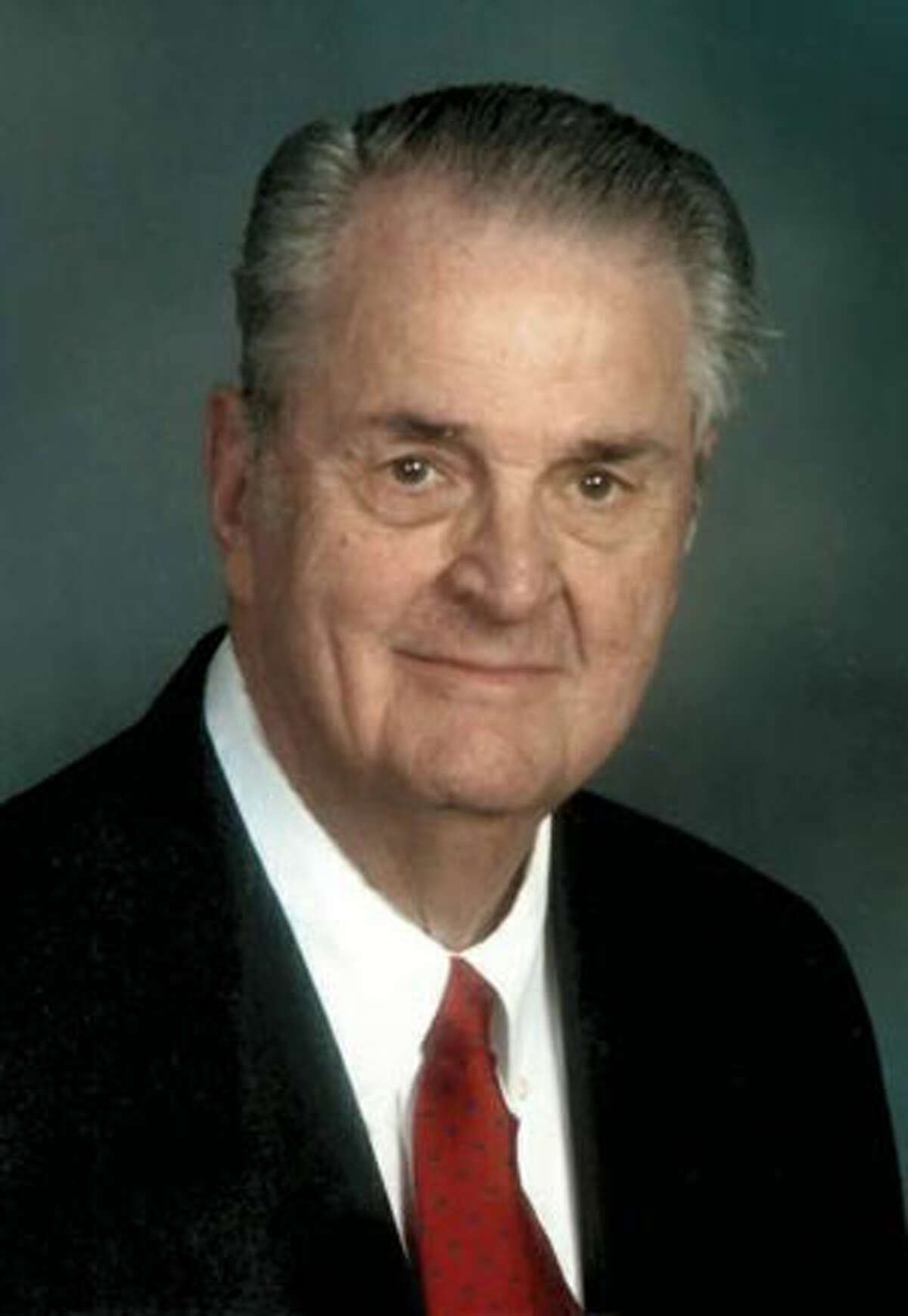 Nick Holloway passed away in Savannah, Ga., on March 7, 2015. He was 89. Nick was born in Cleburne, Texas on Jan. 5, 1926, the son of Nick Holloway Sr. and Gladys McGowan Holloway. Nick grew up in Little Rock, Ark. After graduating from Little Rock High School, Nick joined the Army Air Corps Aviation Cadet program and graduated with the rank of Flight Officer and B-29 flight engineer just as World War II ended in Japan. He was always grateful for the GI bill, without which he never would have been able to afford college. In 1949 he received a BS in chemical engineering from the Missouri School of Mines where he was elected to the Tau Beta Pi Honorary Engineering Society.
In 1949 Nick married Betty Sue Magbee in Little Rock, and went to work for Lion Oil Company in El Dorado, Ark., as a process design engineer. In 1954 he joined Vick Chemical Company, starting as plant manager in Greensboro, N.C. His career took his family around the country as well as adventures around the world. In addition to Greensboro, the Holloways lived in Edina, Minn.; Stamford, Conn.; Meadowbrook, Pa. and Wilton. Nick was involved in building, staffing and start-ups of plants in Mexico, India, South Africa, Australia, The Philippines and Canada. He became president of the US Vick Manufacturing Division and was vice president of personnel and community affairs upon his retirement in 1987.
Nick was an active member of his community wherever he lived. He loved music and had the most beautiful bass voice, always singing in his church choir. He sang with the Savannah Symphony Choir for a few years after his retirement. In Connecticut he was president of Silver Spring Country Club and on various nonprofit boards. He was president of the Landings Club in 1994 and 1995. He also enjoyed playing golf. But most of all he loved spending time with his family, especially his grandchildren.
Nick is survived by his wife of 65 years, Betty Sue Holloway, and his two children Gary Holloway of New Canaan, and Susan Holloway Pollock of Denver, Colo.; four grandchildren, Jason Pollock, Amy Holloway, Suzanne Holloway and Kevin Holloway; one great-grandchild, Asher Pollock, and his sister Bernice Beeson of Hattieville, Ark.
A memorial service will be held on Saturday, March 28, at The Skidaway Island United Methodist Church at 2 p.m. In lieu of flowers, donations may be made in Nick's name to the Skidaway Island United Methodist Church, 54 Diamond Causeway, Savannah, GA 31411, or Hospice Savannah Inc., PO Box 13190, Savannah, GA 31416.