This is a carousel. Use Next and Previous buttons to navigate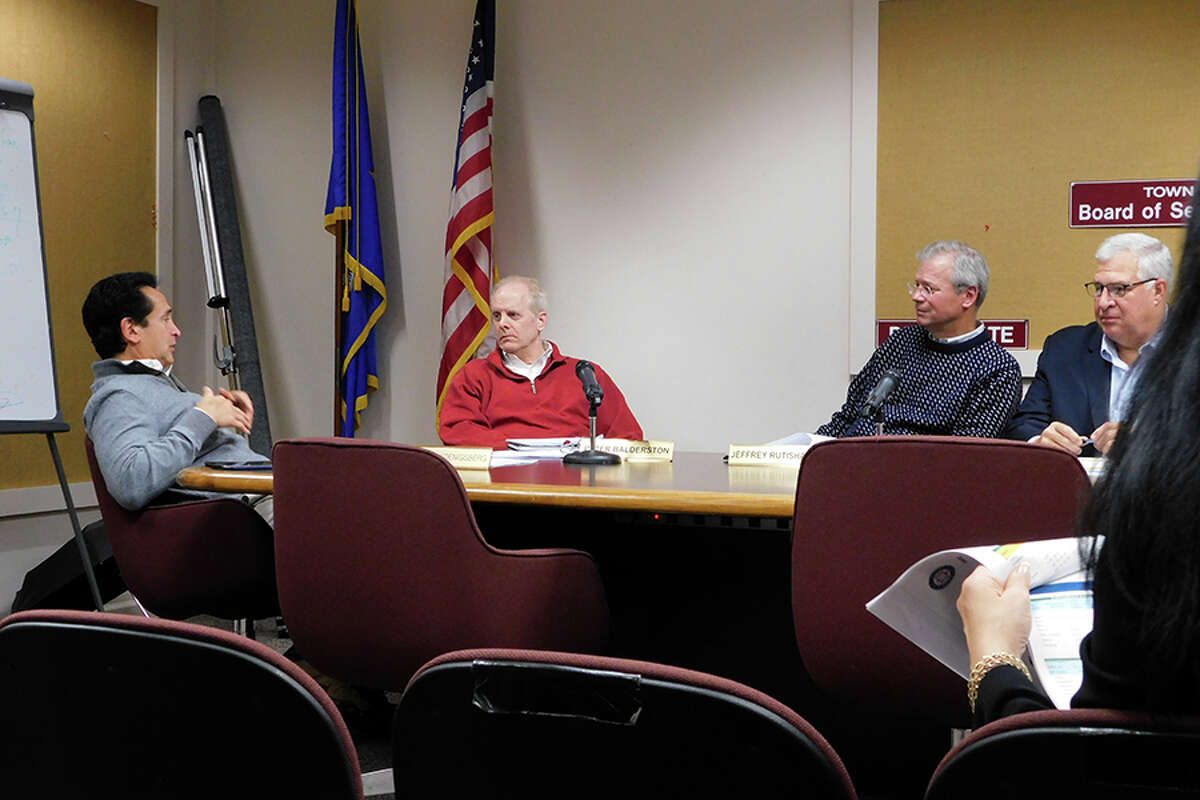 With Wilton's mill rate for fiscal year 2020 now fixed at an increase of 1.24 percent over last year, it's worth reviewing the context in which this decision was made, principally because the factors that contribute to this week's decisions will likely continue to be important reference points in guiding future Board of Finance decisions.
State economy
Connecticut's economy has fallen significantly behind the national average in state GDP growth, job growth and home price appreciation. This malaise has been exacerbated by a steady out-migration of residents — particularly higher-income residents — giving rise to Hartford's chronic yearly budget shortfalls. Sadly, the Lamont administration and General Assembly have focused almost exclusively on revenue initiatives aimed largely at affluent Fairfield County towns like Wilton. Many of these revenue prescriptions have been hastily devised with far-reaching and potentially destructive implications (witness the ill-conceived school regionalization proposal which still floats out there). This chaotic approach to managing the state's fiscal woes — which began under the Malloy administration — has sent a chill through an already cold Fairfield County housing market and has contributed to continuing reductions in our residential grand list, which is down over four percent based on the recently published revaluation. The significant reduction in state and local tax deductions beginning in tax year 2018 has only compounded this problem. Fairfield Country realtors have noted a significant rise in the withdrawal of buyer contracts in reaction to the fiscal uncertainties emanating from Hartford. And as noted in this week's Board of Finance meeting, even holding the town boards to a zero-percent increase over last year will result in an increase in the mill rate due to the decline in our grand list. To make matters worse, the impact will be disproportionately felt in smaller homes and condos.
Tax hike equity
Wilton's taxpayers have experienced year-over-year increases in our mill rate for over 10 years. This has been driven largely by mandatory cost increases associated with negotiated labor contracts for the town and the school. Until recently, these increases have been largely borne by Wilton's homeowners/taxpayers. Once the revaluation was published and it became apparent how disproportionately the magnitude of the grand list decline would impact smaller homes and condos, it became clear that some measure of balance was needed to spread the load of such change across the town. Philosophically, the approach taken for fiscal year 2020 — particularly given the specter of potentially significant tax increases coming from Hartford — seems appropriately balanced.
Student enrollment
Since its peak in 2009, annual student enrollment has been steadily declining. Most projections show that future declines will extend beyond 2027. This affliction is not unique to Wilton; it is a nationwide trend reflecting lower birth rates and an increasing propensity for young families to stay in urban environments. Unfortunately, this trend has recently accelerated.