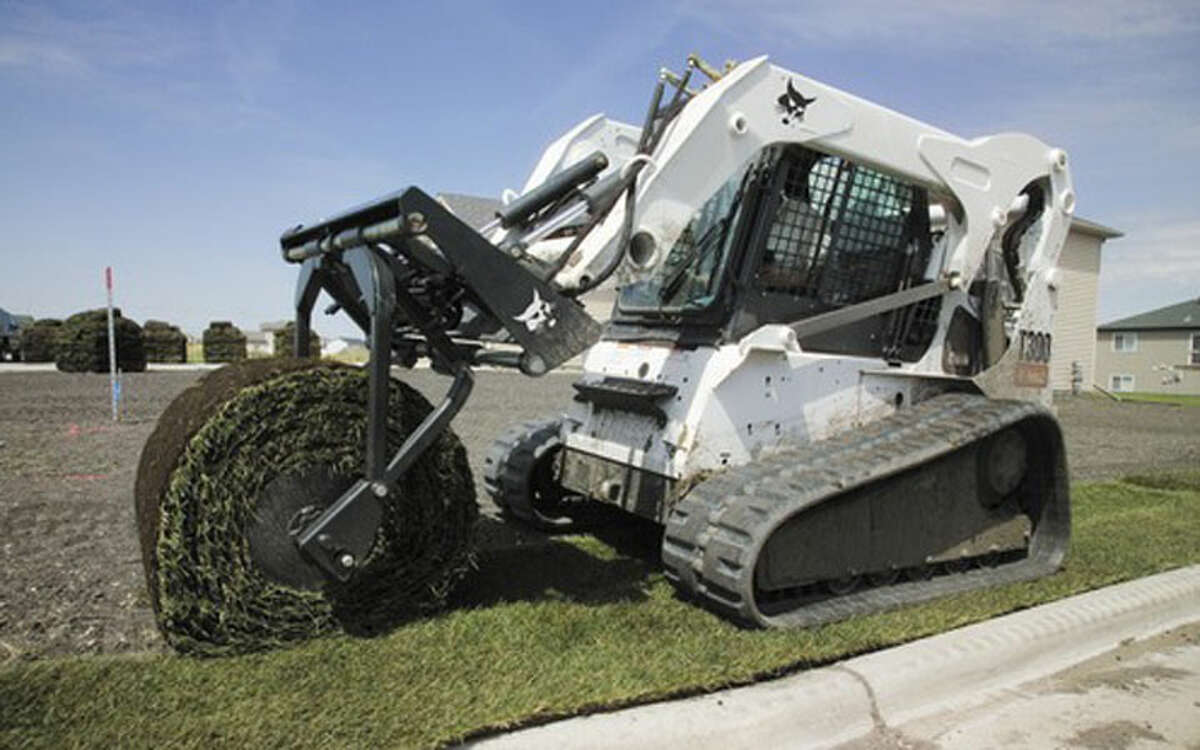 Since 2011, the Wilton Parks & Recreation Department has spent about $20,000 just to clear the sidewalks on Route 7, which get overloaded by two lanes of road-covering snow after each winter storm.
In order to cut down on the cost of renting equipment and hiring outside contractors, the department has made an operating capital request to add a $60,000 TRAX machine to its garage in fiscal year 2016.
The TRAX machine is  similar to the commonly known "Bobcat" machine, except it has tracks instead of wheels. It's a small, one-person unit that can be used in "four seasons" Parks & Recreation Director Steve Pierce said.
During winter, it will be used to clear thick snow on sidewalks and trails, like the one that connects Comstock School to Merwin Meadows.
Thanks to its ability to handle a wide range of "attachments," the TRAX could also be used to lay sod on grass fields, as an outdoor forklift, or to spread fertilizer.
"The basic idea of the TRAX machine is it's kind of like a forklift," Mr. Pierce said. "We envision this for many different things throughout the year, and it can cut in half the time it normally takes us" to do a wide variety of things.
The price of the machine may be significantly lower than $60,000 if the department can find an acceptable "left-over" model, Mr. Pierce said.