This is a carousel. Use Next and Previous buttons to navigate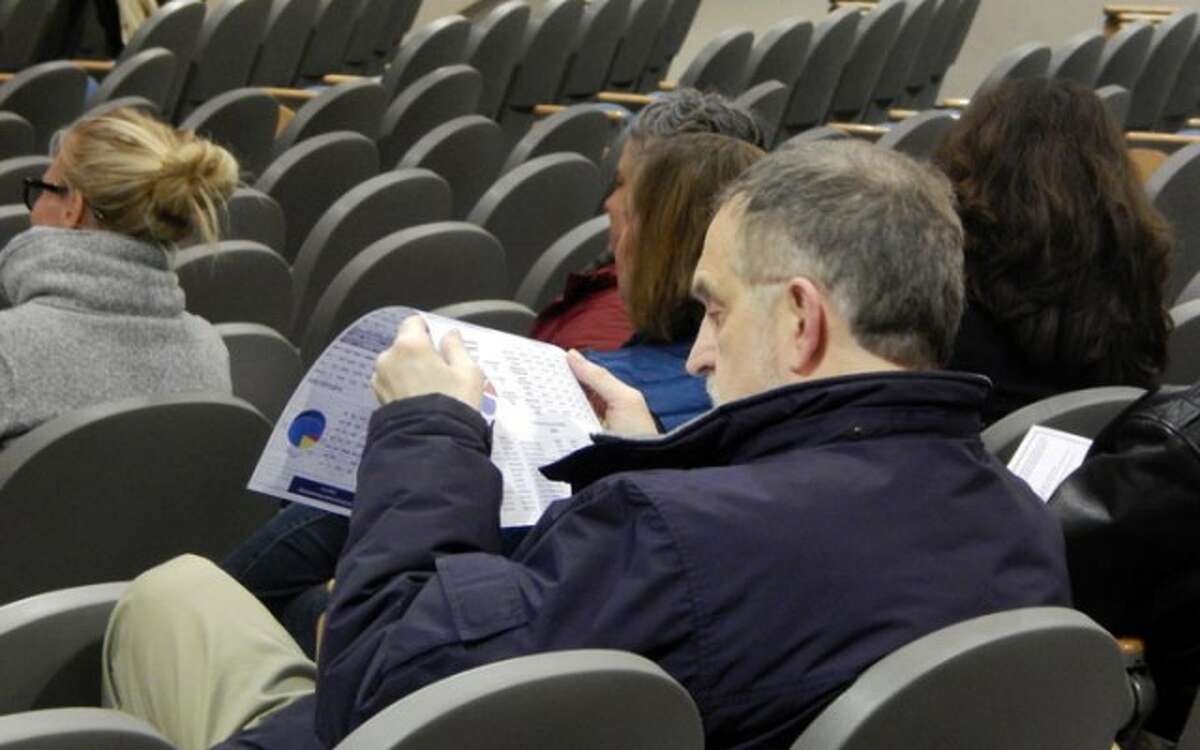 While enrollment was questioned and special education was praised by taxpayers during the Board of Finance's March 23 public hearing on a proposed $79,956,024 education budget, only a single resident attended the March 24 municipal budget hearing.
The public will get a chance to vote on the budget on two days. The Annual Town Meeting to discuss the budget will take place on May 5 at 7:30 at Middlebrook School, with voting following the meeting. Residents may also take part in the adjurned vote on May 9 from 8 to 6 at the Clune Center.
The lack of attendence at the municipal budget meeting may not be such a surprise, as the municipal budget was largely praised by the Board of Finance last week.
The only person in attendance Tuesday, Wiltonian Patty Temple, asked the Board of Finance to make actual budgets from previous years more accessible to the public.
"I want to see how the town has performed year-over-year," she said.
When all is said and done, the municipal budget proposed by the Board of Selectmen this year comes in at $32.4 million. Of that, $31.1 million is set for operating expenses, and $1.3 million is set for operating capital.
Operating expenses are day-to-day costs associated with running the town, like salaries and fuel. Operating capital is an amount of money used to fund investment in longer-term purchases, like new tractors or police cruisers.
Though rising salaries of town employees was a concern in preparing this year's budget, First Selectman Bill Brennan said the budget was kept under control thanks to a 10% decrease in the cost of employee benefits.
Of the operating budget, 44% would be spent on employee compensation, and 21.2% would go to employee benefits.
The increase in operating expenses would be low this year, and operating capital would be at a normal amount, the first selectman said.