This is a carousel. Use Next and Previous buttons to navigate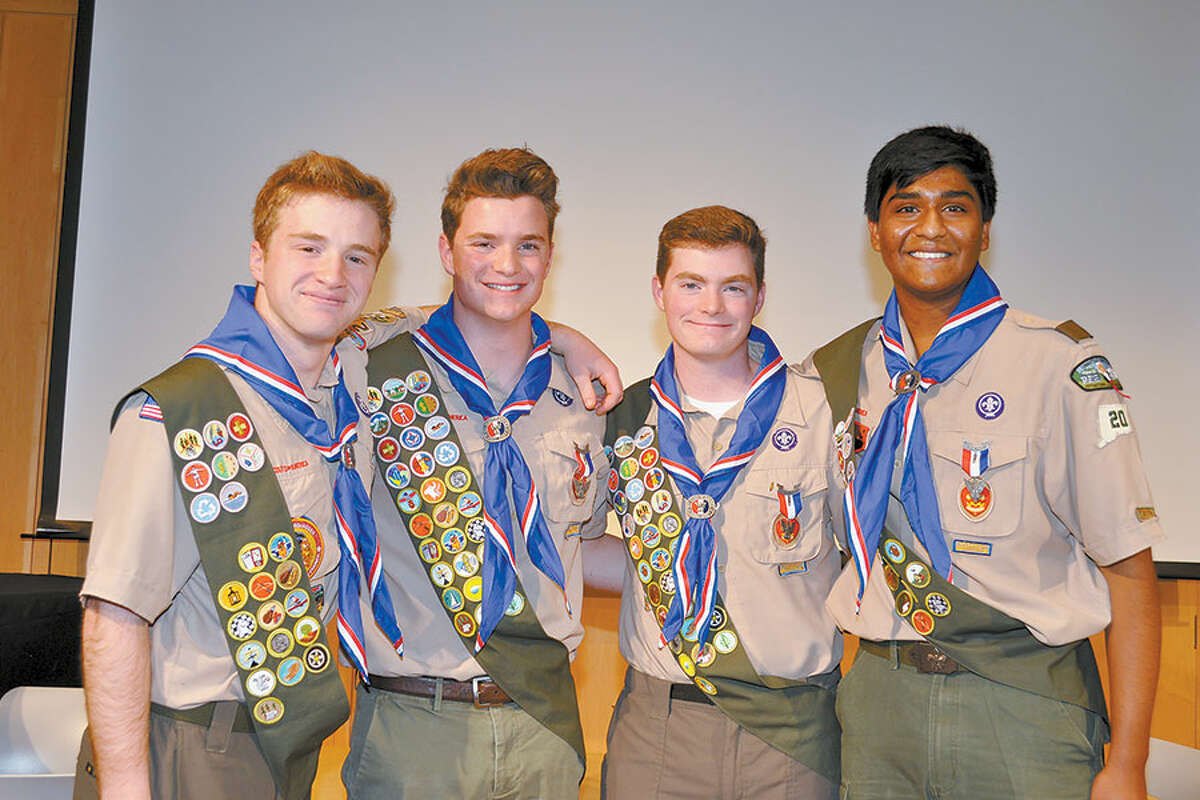 Contributed photos
Wilton Troop 20 Boy Scouts Purab Angreji, Cole Avallone, and Adam and Evan Harley recently earned the title of Eagle Scout — the highest achievement or rank attainable in Boy Scouting — and were celebrated for their accomplishment during an Eagle Court of Honor in Wilton Library's Brubeck Room on Nov. 23.
For his Eagle Scout project, Adam installed three new wood duck boxes in Woodcock Nature Center's pond. The wood duck is a species of perching duck, common to riparian environments, wooded swamps and freshwater marshes, and Woodcock has been looking to expand its habitat for waterfowl. Adam's boxes are designed to help boost the waterfowl population by providing artificial nesting structures for the birds.