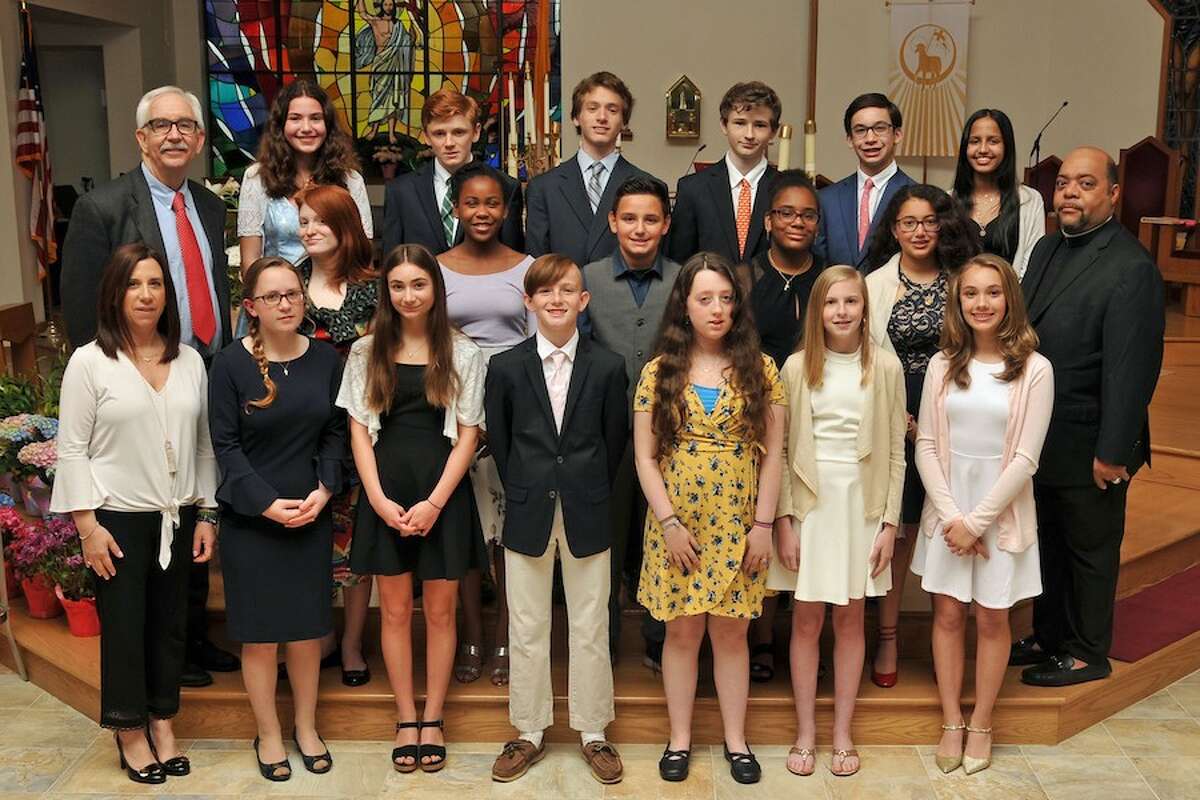 Seventeen students bade farewell to Our Lady of Fatima School, which held its commencement exercises on Friday evening, June 14, for its graduating eighth grade class. The event included a Mass celebrated by the Rev. Damian Pielesz and the Gospel and homily offered by Our Lady of Fatima Church Pastor, the Rev. Reginald Norman.
Featured commencement speakers were Fatima "graduating" parent, John Doyle and school principal, Stanley Steele.
During the commencement, annual scholarships and awards were presented:


Eugene Rooney Award to Brian Andrew Weiss.


School Board Scholarship Awards to Anais Melanie Salageanu and Isabela Sofia Davalos.


Speer Performing Arts Award to Liliana Benanti.


Phillip Lauria Jr. Memorial Award to James Robert Doyle.