This is a carousel. Use Next and Previous buttons to navigate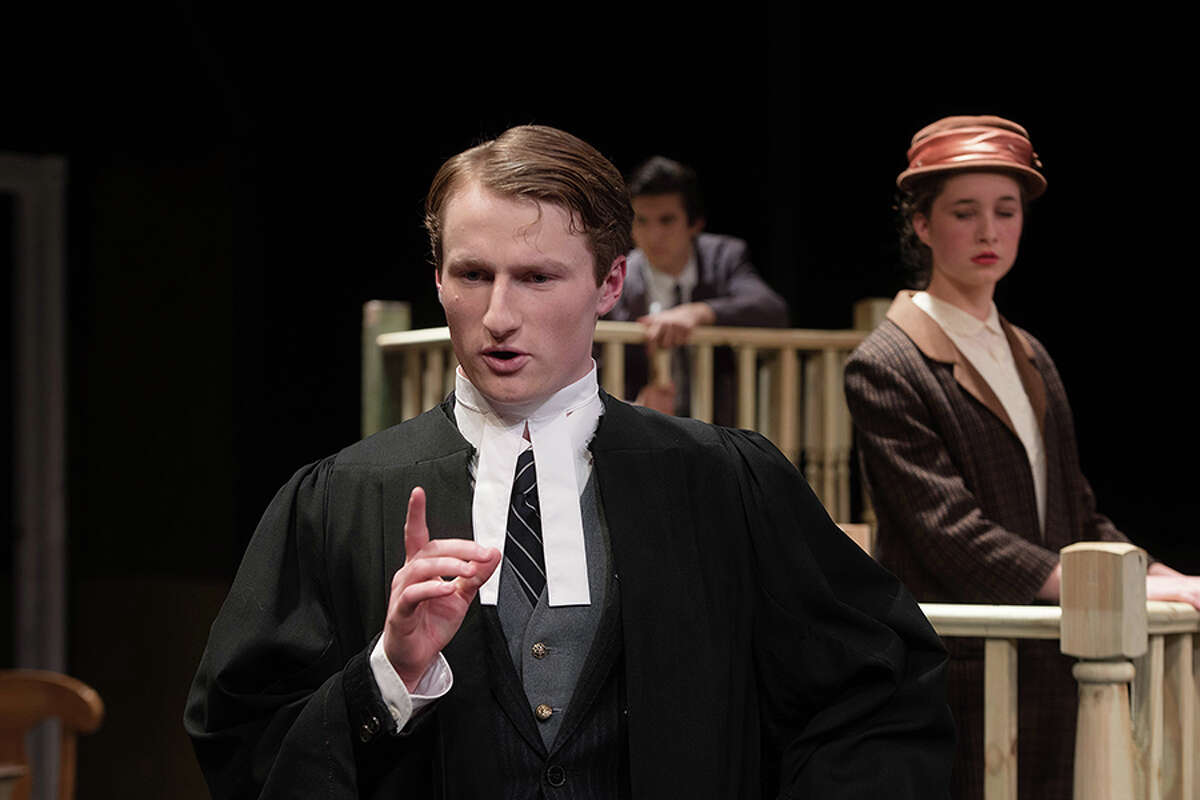 Bryan Haeffele photos
The Little Theater stage will be transformed into 20th Century England when Wilton High School presents Agatha Christie's thrilling murder mystery, Witness for the Prosecution, for this year's fall show, Nov. 1-3.
Witness for the Prosecution follows the trial of American playboy Leonard Vole — played by Wilton High School senior Andrew Tsantilas and junior Jack Parrotta — who has been accused of killing a wealthy older woman out of greed.