This is a carousel. Use Next and Previous buttons to navigate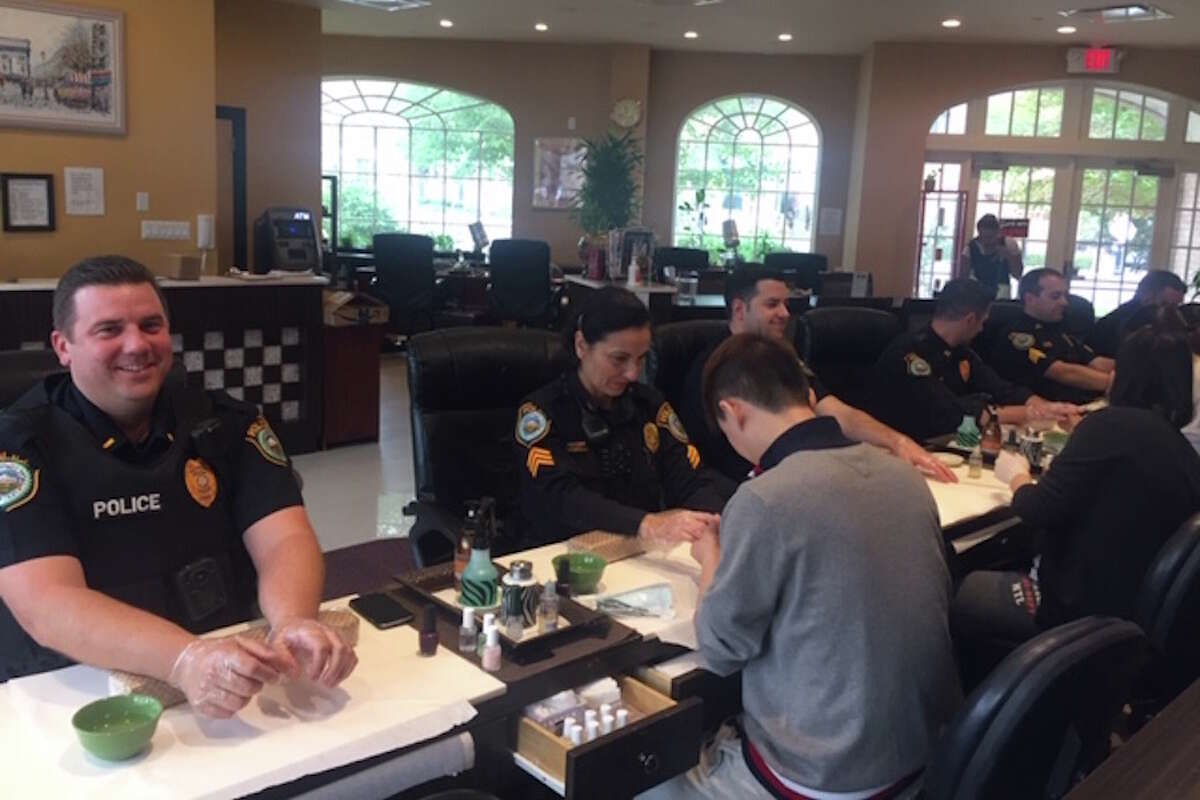 October is Domestic Violence Awareness Month and Wilton police officers stepped up to show their commitment to eradicating domestic violence by getting their nails painted purple this week. Their manicures complement the 79 purple ribbons tied on trees in Wilton Center, one each for a domestic violence incident reported to police from October 2017 to September 2018.
The manicure promotion was put together by members of Wilton High School's Teen PeaceWorks club. All this week, until Saturday, Oct. 27, anyone getting their nails painted at one of three salons will have $1 of the cost of their manicure donated to the Domestic Violence Crisis Center. The salons are Mint Salon, Good Morning Nails, and Sun Spa. Customers who prefer a different color may also make a donation to the crisis center through the salons.