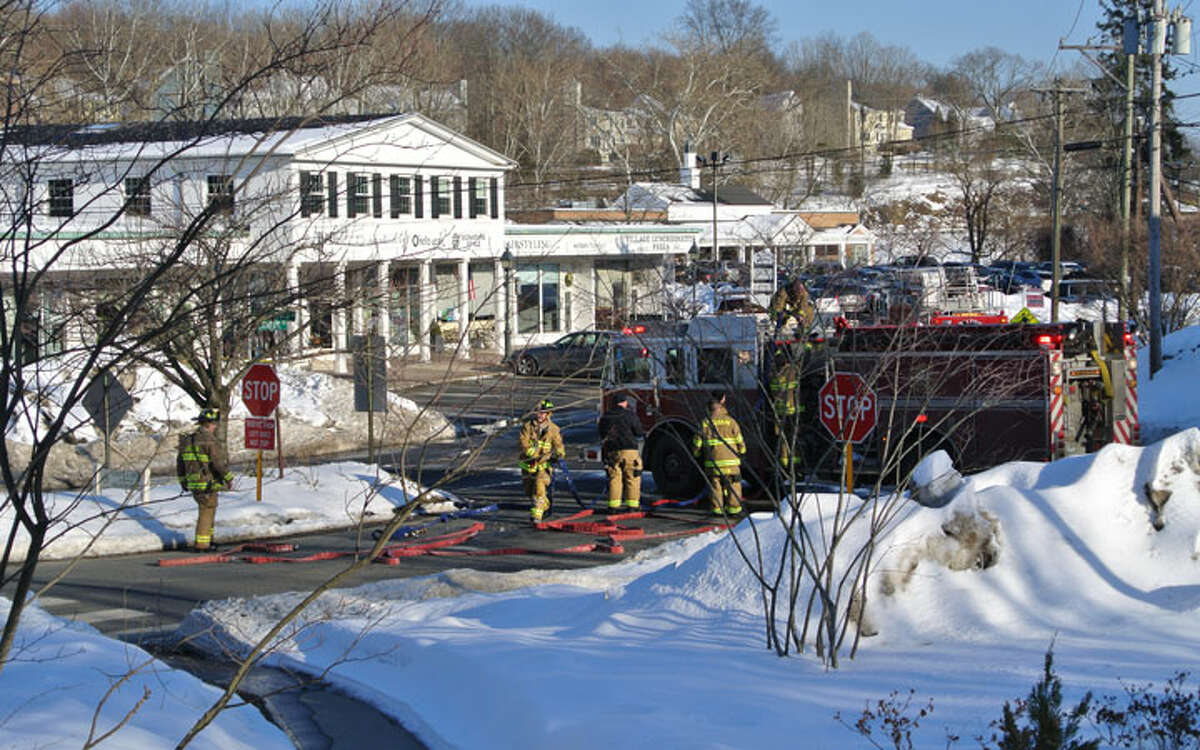 Wilton Fire Department had a busy afternoon in Wilton Center on Monday, March 2.
Around 3 p.m., electrical service to the building at 28 Center Street "either burned off or broke off the building," Capt. Kevin Czarnecki explained. With nowhere to go, the electricity began running through the cable wire which "became energized and overheated. The electricity was being pushed through" a wire that cannot handle that much electricity. Cable wires, for cable TV, are low-voltage wires. As a result, the wire "got very hot — bright white — and runs through the entire building, heating the entire building" he said.
The wire was so hot it would burst into flame and firefighters would put it out. They put in a priority call to Eversource, which responded quickly, but in the meantime the wire kept igniting and firefighters kept extinguishing it.
"We had to stretch a hose line in case the building went up," he said. "We had to prepare for the worst." As soon as Eversource cut the power, the line in the basement became de-energized.
Meanwhile, outside, the line had come down and because it was live, police and firefighters closed the street and sidewalk from Old Post Office Square, where the building is, to the Hubbard Road/Old Ridgefield Road intersection.
Firefighters checked the building next door but it was unaffected. Because the downed wire was just a cable wire, there were no power outages except for the affected building which houses an apartment, Higgins Group real estate and Witchy Poo.