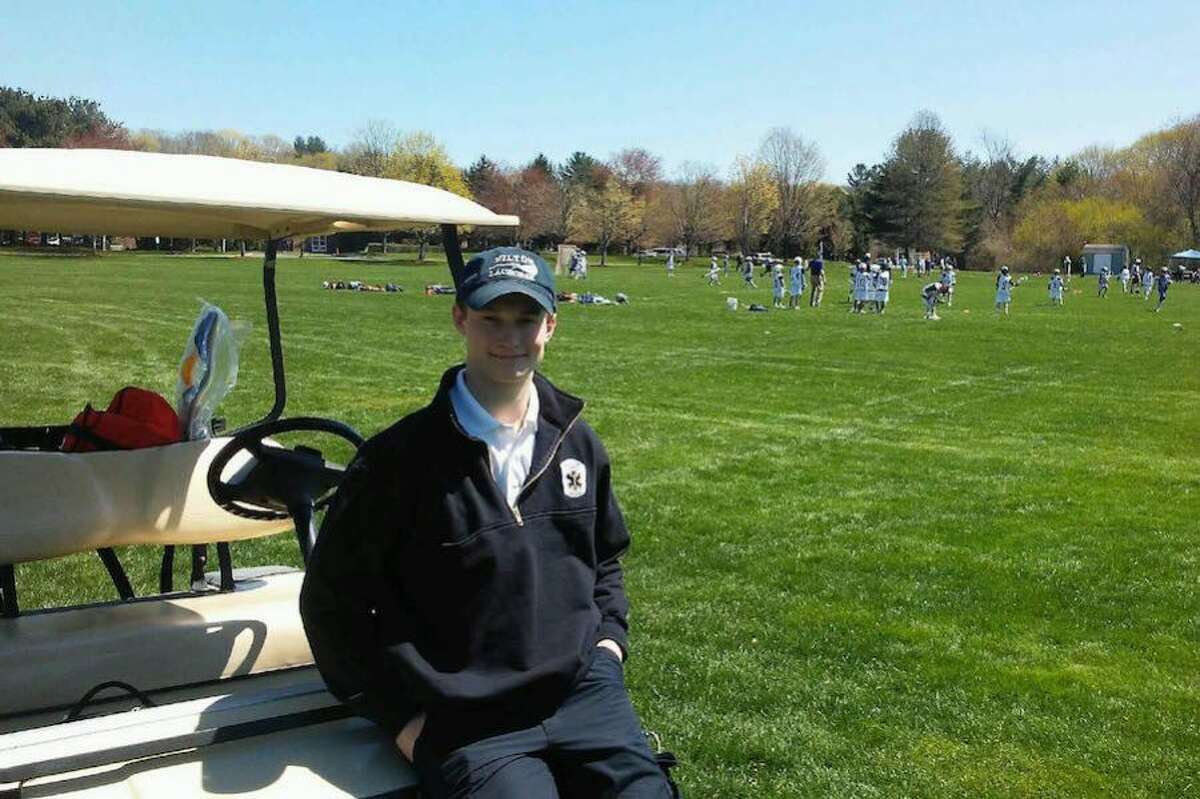 A tree worker who was electrocuted may owe his life to the immediate medical attention he received when it turned out the incident occurred at the home of Chris Sweeney, an EMT with the Wilton Volunteer Ambulance Corps. Sweeney, 19, was at home from college at 55 Ruscoe Road Wednesday evening, June 5, at 6:38 p.m., when the boom on the tree company's truck came in contact with power lines, energizing the truck.
The 25-year-old man, who was working on the ground, then went to open the door of the truck and received a shock, sending him into cardiac arrest, the ambulance corps said on its Facebook page.
"I was in my room and luckily my mom was pulling in the driveway and saw it happen," Sweeney told The Bulletin. After the shock, "he stiffened up like a plank of wood and fell over."