This is a carousel. Use Next and Previous buttons to navigate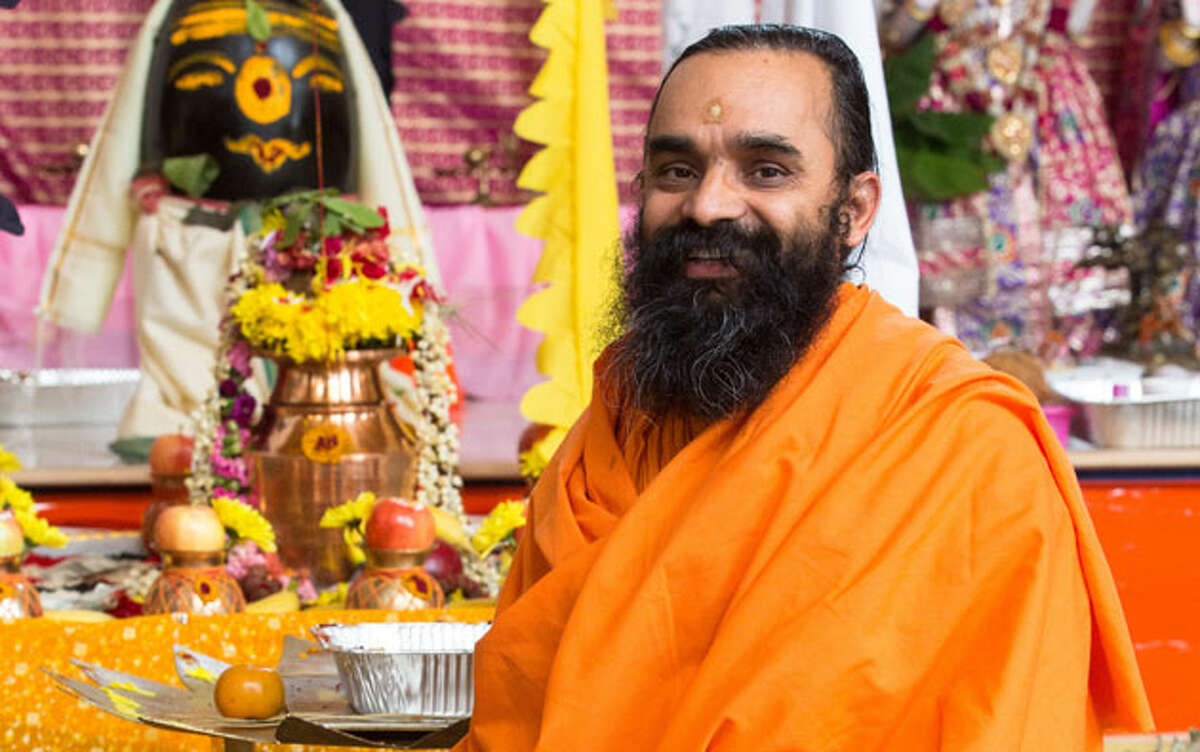 After years of traveling and teaching in about 150 countries throughout the world, Swami Balgopal has chosen to settle down in Wilton, opening the area's first Hindu temple at 68 Westport Road.
A member of a Hindu religious brotherhood whose monks are known for traveling the Indian subcontinent on foot spreading the virtues of their religion, Mr. Balgopal said last week he has taken a more modern approach to his wanderings: He uses airplanes.
"During training for monkhood, originally you walked around India," he said. "I'm a little more modern, so I flew in airplanes and found individuals in many different places" across the world.
A man with a near-constant smile and a jovial, yet refined, style of speech, Mr. Balgopal is a traditional Hindu monk who describes his position in the religion as "near to the bishop" in Christianity.
"My goal is to merge the valuable Eastern teachings with the Western world," Mr. Balgopal writes in a biography of his life. "I encourage the life of simplicity, truth, humility, peace, and of love and I try to guide each person to reach his or her potential…"
Hindu Mandir Temple is the official name for the place of worship on Westport Road. It is generally open Monday to Friday from 5 to 9 p.m., and Saturday and Sunday from 7 a.m. to 9 p.m.