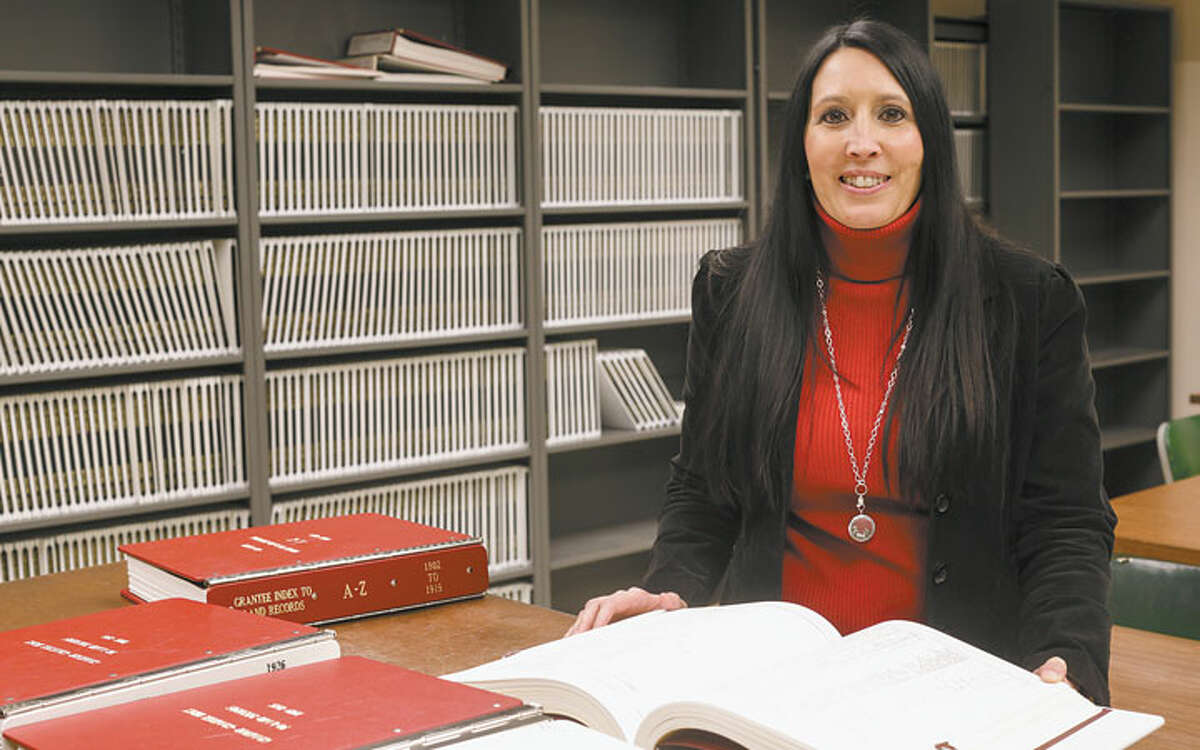 After many years of service to the city of Danbury, Lori Kaback left her hometown for the post of town clerk in Wilton on Monday, Feb. 16.
Ms. Kaback, who has 22 years of experience as a town clerk in Danbury, said last week she is excited to hold a post that is appointed, not elected.
"A big draw about Wilton was that in Danbury, you have to run for the office every two years. This position is appointed, because the town's not just looking for a name that brings in votes," Ms. Kaback said.
Running for a position every two years in Danbury was draining, the new town clerk said.
"It was stressful. I door-knocked seven days a week for two to three months before every election. I never took the position for granted," she said.
"I ran a campaign just like what the mayor was doing on a smaller level," she said.
Though she's been in town for less than two weeks, she already feels that Wilton is a nice, small town that's ready to be explored.
As a town clerk, Ms. Kaback said, her position in Wilton will differ from her duties in Danbury, which boasts a major hospital, meaning the Danbury town clerk processes many birth certificates.
In general, she said, she enjoys the position of town clerk because the majority of people coming into the office are there for "happy things," like getting married, paying off their mortgage, or getting a birth certificate.
"I just love helping people," she said. Referencing a former colleague, she jokingly said the town clerk's office "matches them, hatches them, and dispatches them."
In a more official sense, the town clerk is a town's official keeper of records, including land and vital records, dog licenses, and hunting and fishing licenses. There's more to record keeping than meets the eye, Ms. Kaback said, as she is constantly required to follow state statutes to protect the records properly.
The average Wilton resident will visit the town clerk's office "at some point," Ms. Kaback said.
Some of the reasons to visit the town clerk, Ms. Kaback said, include:


Having a marriage in Wilton.


Getting a death certificate.


Picking up a birth certificate.


Getting a transfer station ticket.


Getting a release of mortgage.


Completing real estate sales.


Getting an absentee ballot.


Filing veterans discharges for tax exemption.