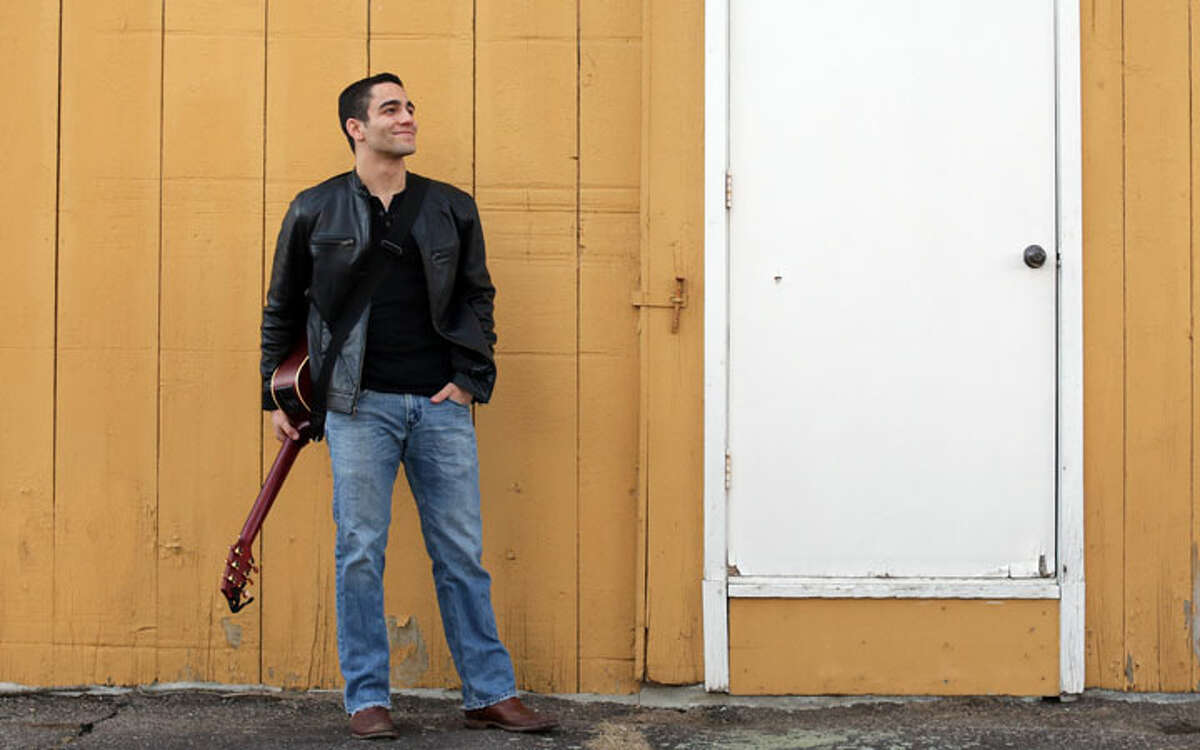 In what may prove to be the third big break of his career, Ridgefield Playhouse will welcome Wiltonian Greg Oliveras as an opening act on April 19.
Oliveras, a Wilton resident since the sixth grade, will open for Luke Wade, a singer famous for his performances on NBC's The Voice.
"This is definitely the next stepping stone," he said Tuesday afternoon. "Getting to open for someone who is known nationally and who has been on NBC and has impressed people like Blake Shelton and Pharrell … it's still a little surreal to think that I got the spot."
https://youtu.be/4nhDY-g6oWs
It's been more than a decade since Oliveras first picked up a guitar, though he started seriously pursuing music only in college. A choice few words from Wilton High School's band director during his senior year led him into such a pursuit.
"He had said to me to the extent of, 'You'd better grow up to be a musician.' He was someone I really looked up to and admired. He taught me a lot of what I know, and to hear him say that — that I had a knack for it and it would be a sin for me not to do it — that was something that resonated with me," Oliveras said.
As a University of Pennsylvania student he majored in marketing and minored in music. Though he's certain that combination would make him an above-average jingle writer, he's avoided that side of the industry, preferring performance to anything else.
"The performance is what I enjoy the most. There's no feeling quite like having a crowd go crazy after you nail a song on stage," he said.
"That thrill is one of the reasons I love it. It's probably the top reason. I do enjoy songwriting and I think that I really get a lot out of writing, but I don't think it's my biggest talent. My biggest talent lies in performing."
Oliveras currently divides his time performing in New York City and Connecticut, and he also works as a marketing professional during the day.
He defines his music in the genre of singer-songwriter and pop-rock.
"I guess if I were to think of other ways to describe it, I like to think it's pretty honest and straightforward stuff," he said.
Oliveras also said his parents have been pivotal in helping him pursue a career in music.
"I know there was a time following college where I wasn't quite sure what I wanted to do, and my parents pointed me in a direction that there are music cities. They told me, 'Don't feel like you have to stay around here. There's no reason why you can't go somewhere to pursue what you really love,'" he said.
Tickets for both Oliveras's opening performance and headliner Luke Wade are $35. They may be purchased at ridgefieldplayhouse.org.
Wade was an understudy of Pharrell Williams during The Voice.
He was born in Dublin, and a press release about the artist says he's "never let any of his ailments — from being blind in one eye, to overcoming temporary brain damage — stand in his way of making his dreams come true."
He is a singer-songwriter who has been compared to Ray LeMontagne, the press release said.