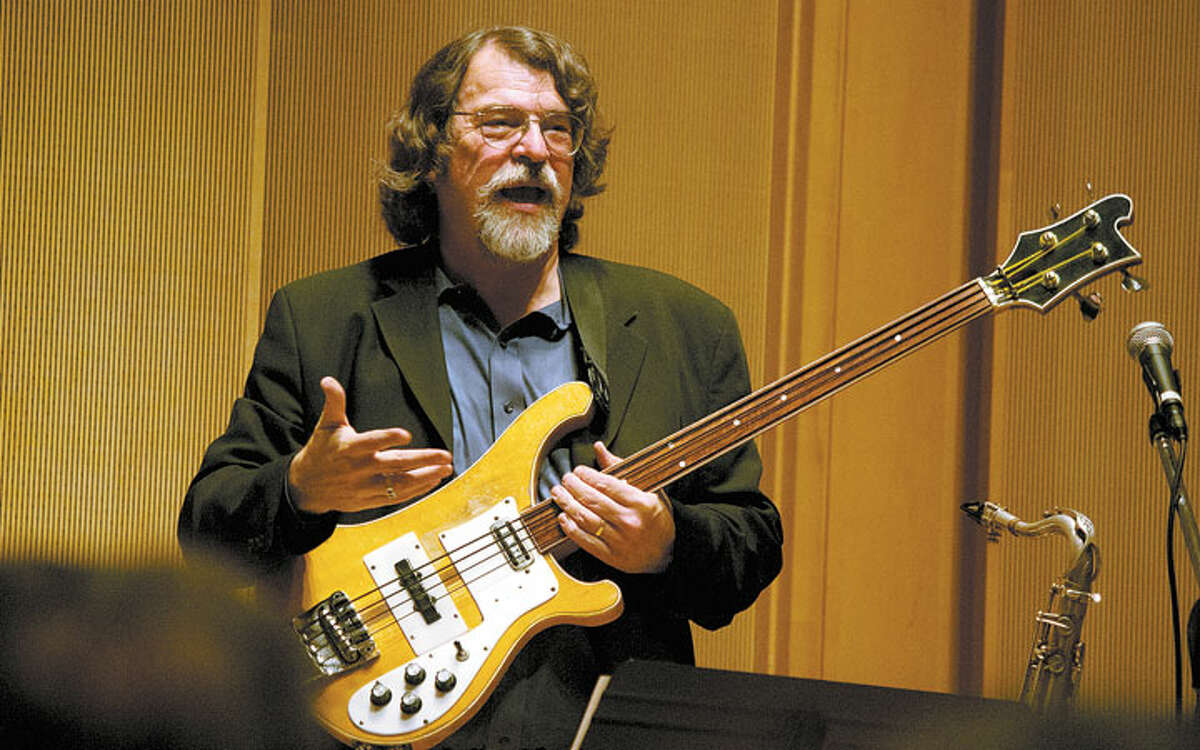 Jazz musician and composer Chris Brubeck of Wilton is the 2015 artist-in-residence at the New Haven Symphony Orchestra, a position that will place him in schools, civic centers, and area concert halls. He will serve in roles as varied as: Young People's Concert presenter to more than 8,000 students; in-school resident artist and community concert leader; mentor to the orchestra's junior board; lecturer and activist for music education in Greater New Haven. His residency will last through May.
On Thursday, March 12, Mr. Brubeck will be featured in "Ansel Adams, Bernstein & Brubeck" at the Shubert Theater. Central to the residency, this multimedia concert will include a world premiere performance of his newest composition, Time Changes for Jazz Combo and Orchestra, which he will perform side-by-side with students from Guilford High School and the New Haven Symphony Orchestra. The performance also will feature the Connecticut premiere of Chris and Dave Brubeck's Grammy-nominated Ansel Adams: America, a work accompanying 100 of Ansel Adams' photographic images projected above the orchestra. The piece was nominated for a Grammy for Best Instrumental Composition in 2013 and was the last piece on which Mr. Brubeck and his father collaborated.
"I am honored to work with the NHSO and music director William Boughton; I have the highest regard for their commitment to music education," Mr. Brubeck said in a press release. "The marriage of jazz and classical music kicks down doors for young listeners and musicians, especially when high school musicians are featured alongside the orchestra. This is the inspiration for my newest work and the residency as a whole. It is my hope that students will see themselves in the musicians onstage and imagine a future full of music."
Those interested in following Mr. Brubeck throughout his residency can do so by becoming a fan of the orchestra's Facebook page, twitter (@NHSO) and instagram (@NHSOmusic), where he will be offering regular updates, video, photos, music clips, and more.
Support for the Chris Brubeck Artist Residency is provided by the National Endowment for the Arts, New Music USA, and the Fromm Music Foundation.