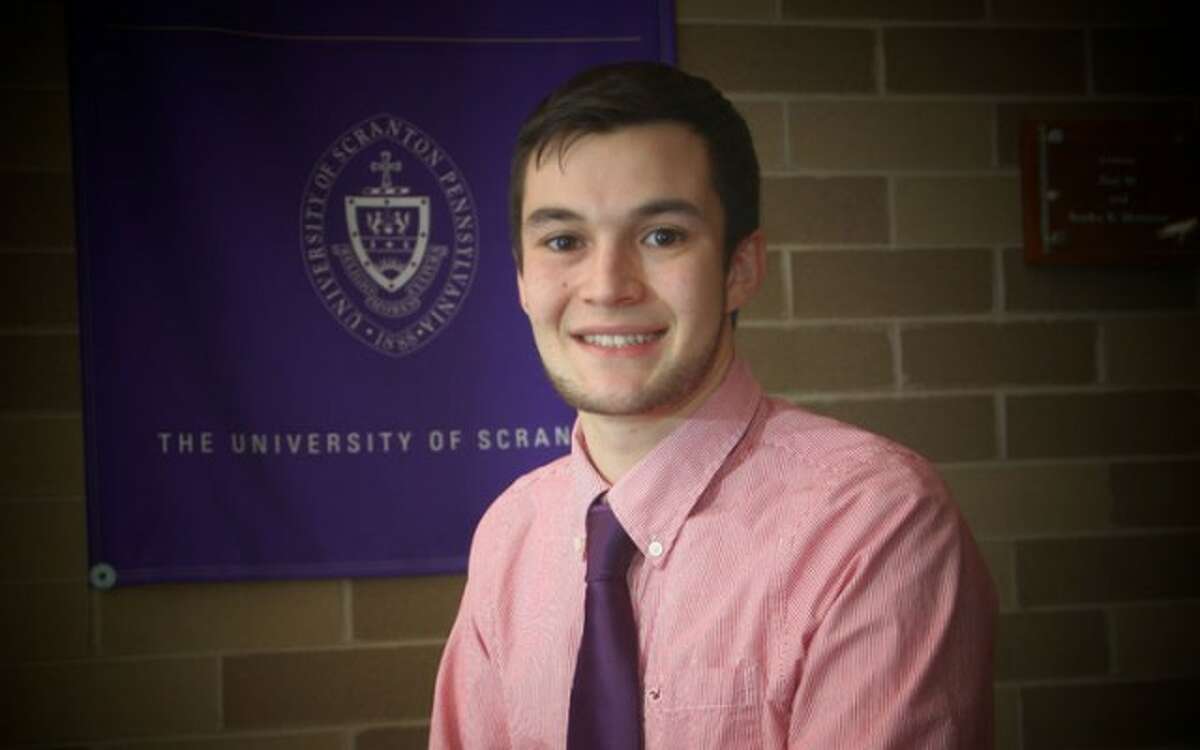 Wiltonian Christopher LoGiurato, a junior business administration and entrepreneurship major at the University of Scranton, was one of 123 students nationwide to be named University Innovation Fellows by the National Center for Engineering Pathways to Innovation.
The Innovation Fellows are part of a national community of students in engineering and related fields, who work to ensure their peers gain the knowledge, skills and attitudes required to compete in the economy of the future.
"In today's economy, it is imperative for all students to acquire an entrepreneurial mindset," said Humera Fasihuddin, co-leader of the program, which is run by the National Center for Engineering Pathways to Innovation (Epicenter).
"College graduates need to enter the workforce skilled in assessing complex problems, conceiving innovative solutions and developing scalable solutions, whether they join a company or nonprofit organization or start a new venture."
Fellows are selected twice a year through an application process and are sponsored by faculty and administrators at their schools. Christopher was sponsored by Michael Mensah, dean of the university's Kania School of Management; and Alan Brumagim, entrepreneurship program director and associate professor of management and marketing.
Following their acceptance into the program, the Fellows completed six weeks of online training and participated in the University Innovation Fellows Annual Meetup in California's Silicon Valley.
While there, they took part in workshops and exercises at Google and Stanford University that focused on topics like student innovation spaces, design of learning experiences and new models of change in high education.
Throughout the year, the Fellows will also take part in events and conferences across the country and have opportunities to learn from one another, Epicenter mentors and academia and industry leaders.
Christopher is the founder, president and CEO of Wayne House Designs, a student club at the University of Scranton through which student entrepreneurs develop products and run their own business.
He is also a member of the Entrepreneurship Mentor Team, the Business Club and the Mountain Sports Club at his school, and he serves as president of the Entrepreneurship Club.
Click here to learn more about the program.