This is a carousel. Use Next and Previous buttons to navigate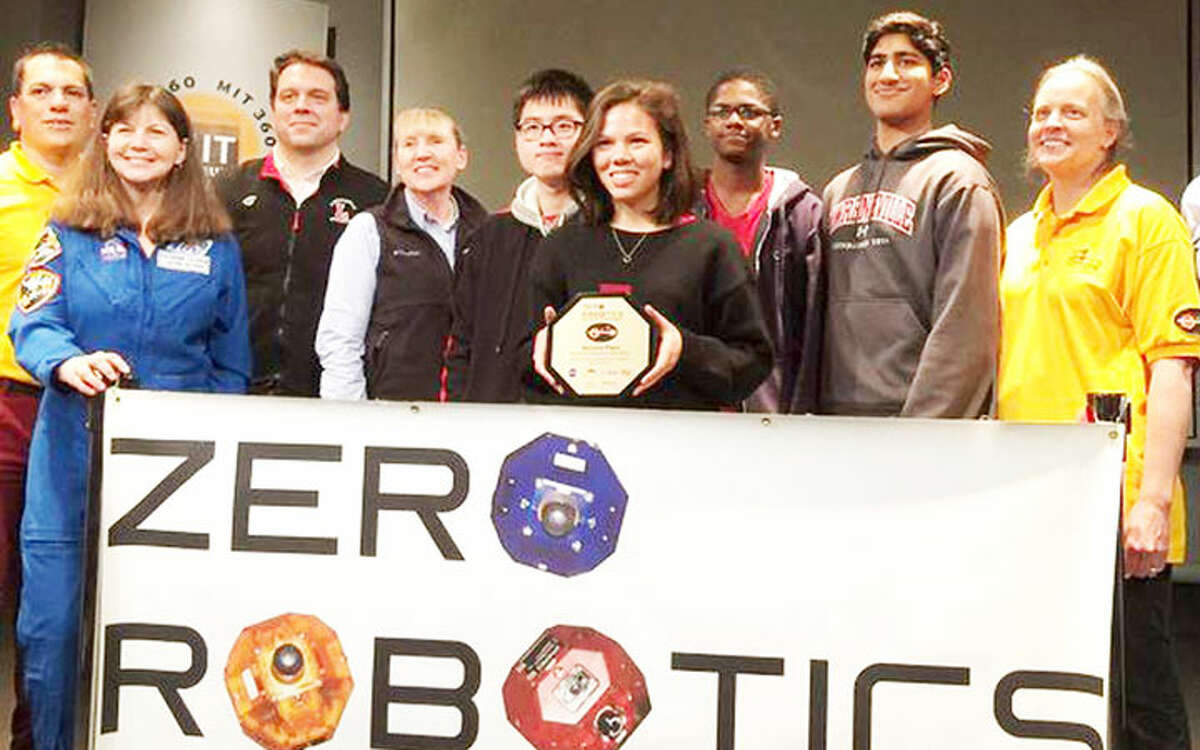 Wiltonian Aulden Foltz led the Lawrenceville (N.J.) School Science Club to its second-place finish in the Zero Robotics SPHERES ISS High School Challenge last month.
Aulden restarted the school's robotics program this year, making its second-place finish all the more impressive since the team did not have past programs to build on.
Zero Robotics is a robotics programming competition where the robots are SPHERES — "Synchronized Position Hold, Engage, Reorient, Experimental Satellites" — inside the International Space Station (ISS).
The competition started online, where several hundred teams programmed the SPHERES to solve a challenge. After several phases of virtual competition in a simulation environment that mimicked the real SPHERES, finalists were selected.
As president of Lawrenceville's Big Red Robotics science team, Aulden worked with four other student programmers to develop the software used in the competition.
The Big Red team collaborated in an alliance with Team BACON — "Best All-around Club of Nerds" — from North Carolina and Team Zanneio Stardust from Greece, and competed against 13 other international teams in the finals.
Aulden and her team traveled to the Massachusetts Institute of Technology (MIT) in Cambridge, Mass., for the competition, where they met up with Team BACON. Team Zanneio Stardust watched live from the European Space Agency headquarters in Paris.
At the competition, Aulden was able to observe astronauts Elena Serova, Barry Wilmore and Samantha Cristoforetti run the Club Alliance's computer simulation program on the International Space Shuttle in microgravity during a live webcast.
Aulden was also able talk with NASA astronaut Catherine Coleman about her experiences aboard the International Space Station.
"If I didn't get carsick," Aulden said, "I might want to be an astronaut."