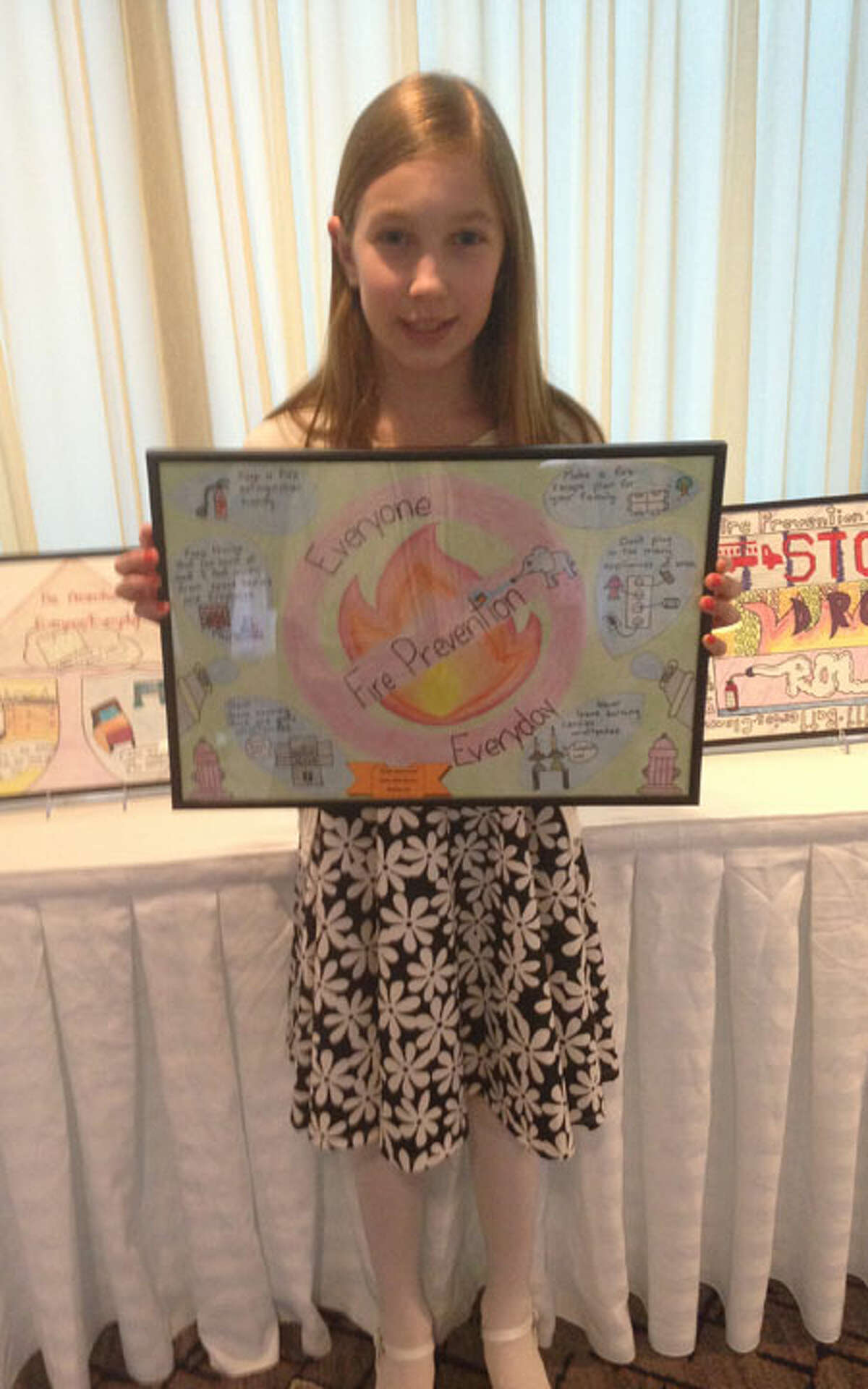 Cider Mill fifth grader Emily Bukowski won the Connecticut Fire Prevention Poster Contest's county-level competition.
Winners from each Connecticut county were presented with a certificate and trophy at an awards luncheon in Cromwell on Thursday, March 26.
The theme of this year's contest is "Fire Prevention — Everyone/Everyday," and its purpose is to promote child and adult awareness of fire prevention responsibilities.
Emily and the seven other county winners will have their posters exhibited  throughout Connecticut, including at the State Capitol in Hartford.
From these, one poster will be chosen to be reproduced and distributed as this year's poster to promote fire prevention within the state.
More than 30,000 Connecticut fourth and fifth graders participated in the annual statewide competition this year, which began Wednesday, Oct. 1.
The contest is run by elementary school teachers in cooperation with the contest sponsors:


The Connecticut Fire Marshals' Association;


The Office of the State Fire Marshal;


The Connecticut Fire Chiefs' Association;


The State Board of Education;


The Connecticut FAIR Plan, representing the insurance industry.