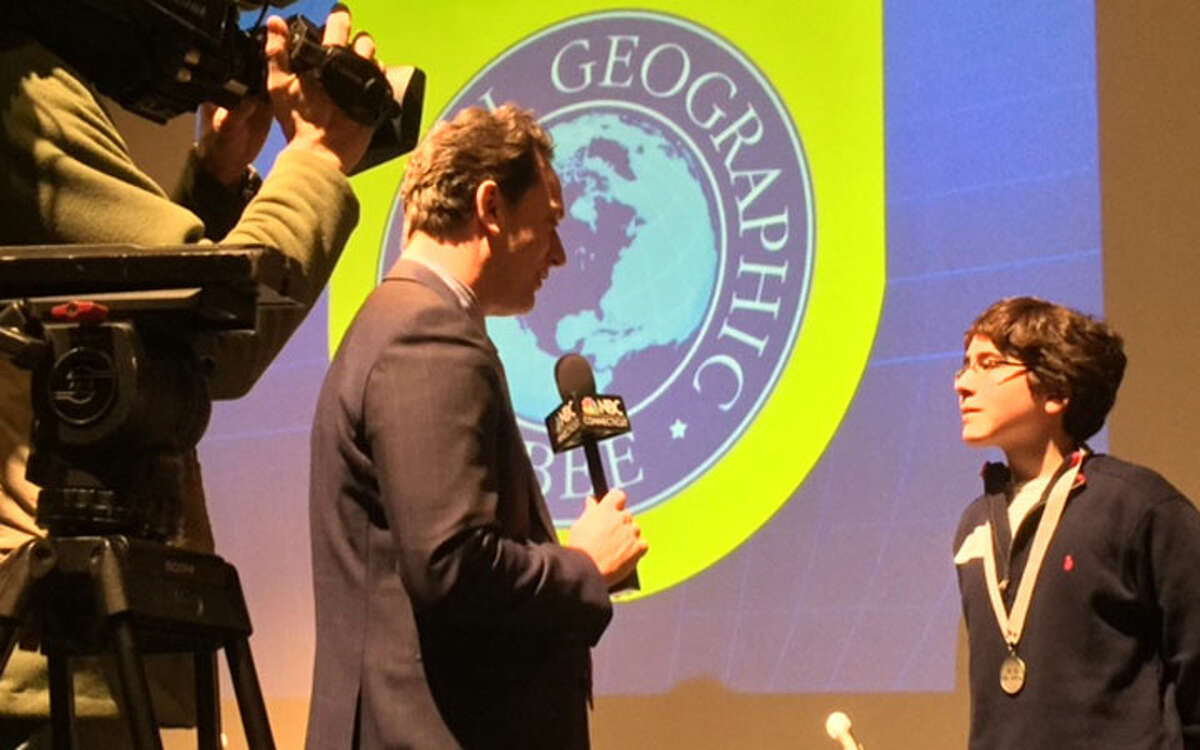 Middlebrook seventh grader Alex Koutsoukos was named state champion of the Connecticut State National Geographic Geography Bee on Friday, March 27.
Social studies teacher John Priest accompanied Alex and his parents to the annual "Geo Bee," sponsored by National Geographic, at Central Connecticut State University in New Britain.
"For at least the past 11 years, Middlebrook has been participating in the bee," said Priest, who has run Middlebrook's geography bee for several years.
"We have always had students advance to the state championships but never finish higher than fourth."
In December, schools across Connecticut hold schoolwide competitions to determine one school winner, said Priest. For the second year in a row, Alex finished first out of more than 1,000 Middlebrook students.
Although Middlebrook represents grades six through eight, Priest said, the competition is open to students in grades four through eight.
"All school winners must take a qualifying exam that is sent to the state geography bee headquarters," said Priest.
"Only the top 100 scores in the state are invited to Central Connecticut State University for the state championships."
For the first round of the state championship competition, the students broke up into five groups of 20 and each competed in nine rounds of questions. Sample questions on the National Geographic website included, Which country on the Scandinavian peninsula is largest in area? The answer is Sweden.
"At the end of the nine rounds, Alex missed zero questions," said Priest.
"He and nine other students advanced to the main stage in the afternoon for the championship, and after many insanely difficult questions, Alex won."
Priest said he is "so proud of Alex's dedication to learning."
"Many people think that a bee like this represents the rote memorization of facts and figures," said Priest.
"I have moderated our school bee and attended several state competitions — students must understand the relationship geography has to current events, history and sociological concepts. Alex understands these. Actually, he is passionately curious about them."
After Alex won the championship, Priest said, "I told him that in a strange way, I was not surprised that he won."
"Like a great Greek thinker once said, 'We are what we repeatedly do. Excellence, then, is not an act, but a habit,'" said Priest.
Alex will go on to compete in the national competition of the Geo Bee, which will be held May 11-13 at the National Geographic Society headquarters in Washington, D.C.
The national competition will be televised Friday, May 15, at 8 p.m. on the National Geographic Channel and Nat Geo Wild.
Click here to learn more about the National Geographic Geo Bee.