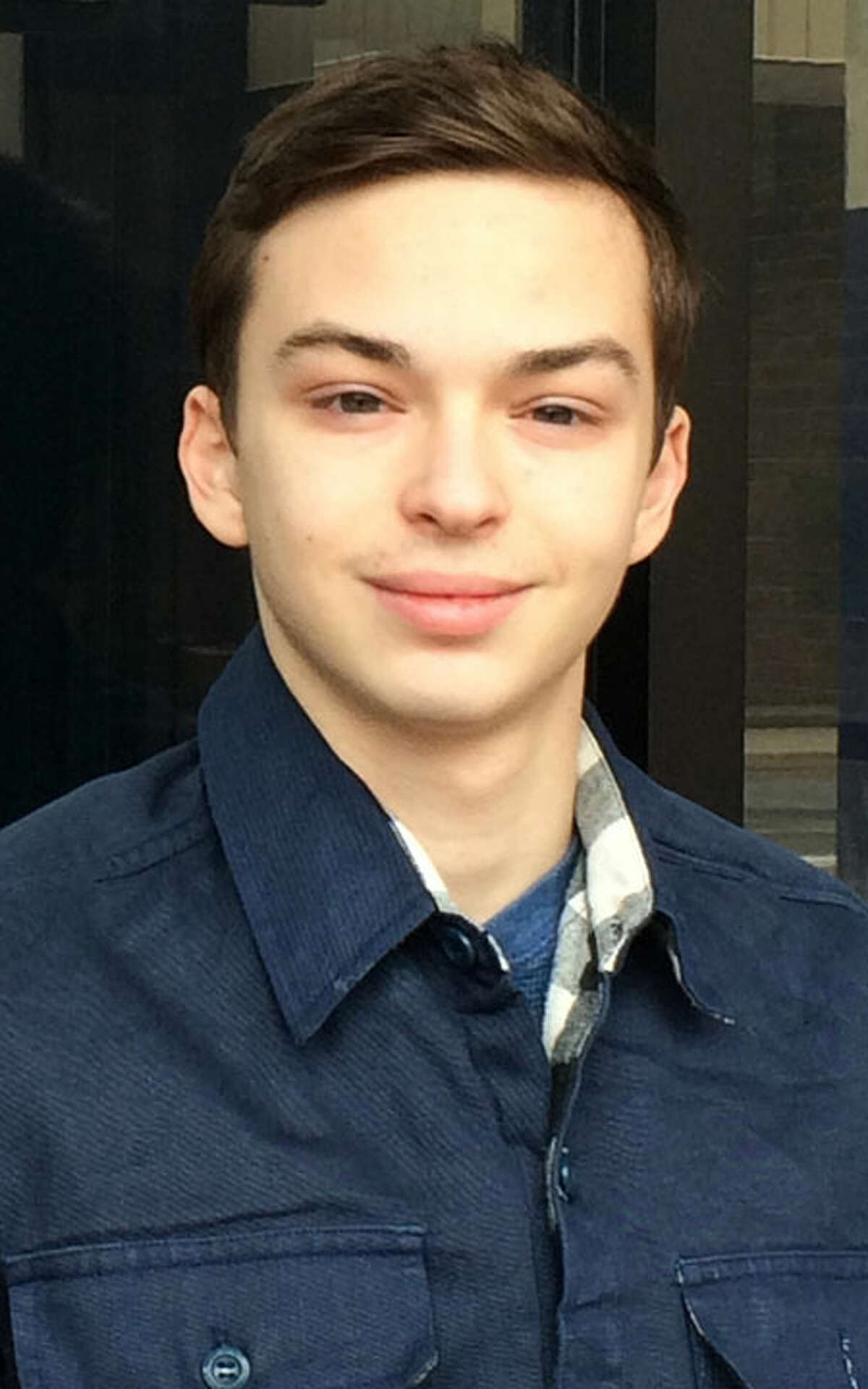 Middlebrook and Wilton High School have joined the Connecticut Green LEAF Schools program, designed to create greener and healthier school environments, with the help of Wilton High School junior and Wilton Go Green board member Alex Scaperotta.
The two schools are the 73rd and 74th to join the program and among the first public schools to do so.
By focusing on "leading, educating, achieving, and fostering healthy, green schools for all," the program aims to provide effective environmental and sustainability education, improve the health and wellness of students and staff, and reduce environmental impact and cost.
"As the 73rd and 74th schools to be in it, we've got 72 other schools with tons of examples of what we could do and could try to do," Alex told The Bulletin. "All of them are willing to help us out in that, so if we need any pointers whatsoever, we have a wealth of resources to contact."
Alex said bringing the program to Wilton was an idea he and his mother and fellow Wilton Go Green board member Evie Silverman proposed.
"My mom and I were talking about it and we brought it up at a Go Green meeting, where it was decided that it was a great thing to do for the community," he said.
"This has been in the works for a while," said Ms. Silverman. "Alex has been talking about the program and presenting ideas to faculty and folks at the schools."
Administered by Eastern Connecticut State University's Institute for Sustainable Energy, the Connecticut Green LEAF Schools program is a resource for Connecticut students and school staff who are interested in taking a comprehensive sustainability approach at their schools.
Not only is the program "an amazing resource," said Ms. Silverman, but it is also something the school and community could "easily plug into."
"The program is really exciting because it looks at many different aspects of sustainability in schools," she said. "It helps those schools assess where they stand, where there are opportunities to build on and develop long-range plans. It's a really great way to bring resources in and help the schools coordinate their efforts."
Nomination committees are being set up at the high school and Middlebrook, each of which will set up a "Green Team," said Alex, "and those teams will be divided into different committees, which will support different ideas.
"One of the programs that we have been talking about a lot is a collaboration between the high school's Organic Garden Club and the Culinary Department to bring a farm-to-table idea to the curriculum at the high school," said Alex.
The farm-to-table concept is a "big focus" at Middlebrook as well, said Ms. Silverman.
"Teachers involved with Middlebrook's Green Team are working on increasing their organic garden and getting kids to learn about agriculture by actually working in the garden," she said.
One of those teachers is Heather Priest, said Ms. Silverman, who proposed a "Sustainable Living — Garden to Table" culinary arts course to the Board of Education's Teaching and Learning Committee on March 12.
In addition to more solar panels, Alex said, he hopes to bring more water fountains to the high school.
"We got new water fountains in the schools, which have bottle refillers. Right now, there aren't any in the D-wing — the chemistry building," said Alex. "I've been talking to chemistry teachers who really want those in there."
Ms. Silverman said Green LEAF is "a great way to help focus and get additional support for all these efforts."
"These types of programs will be very helpful and they'll address both health and well-being," she said, "as well as the education component of the Green LEAF goals."
Wilton Go Green will serve as a Green LEAF "hub" to link the schools' efforts with each other, as well as to resources available through the program, town government and community.
Alex said one major project under way is an Environmental Protection Agency benchmarking "to review every single aspect of the schools and help determine where we're being most wasteful and where we can improve."
"The benchmarking program is being done in part by the Energy Commission, and Alex presented this program to the commission and they're very supportive of the whole thing," said Ms. Silverman. "Our town is really, really supportive of sustainable programs, and the Green LEAF program is a great way to bridge the gap between the schools and the town."
The effort for Wilton schools to join the program has been spearheaded by faculty, staff, administrators, and students within the schools, who have been implementing a variety of "green" programs quietly and independently for many years.
While topics like global warming are already covered in science classes and groups like the Organic Garden Club already provide environmental education, Alex said, "we're hoping to help them improve what they're already doing."
Not only is the Green LEAF program "an acknowledgment of all our staff has done to promote sustainability in our schools," said Superintendent Kevin Smith, but it also "marks the beginning of an exciting new coordinated focus that will build on what's been accomplished."
The program is a collaborative effort led by the Connecticut departments of Administrative Services, Education, Energy and Environmental Protection, and Public Health, along with other state educational and environmental organizations.
Click here for more information on the Connecticut Green LEAF.