This is a carousel. Use Next and Previous buttons to navigate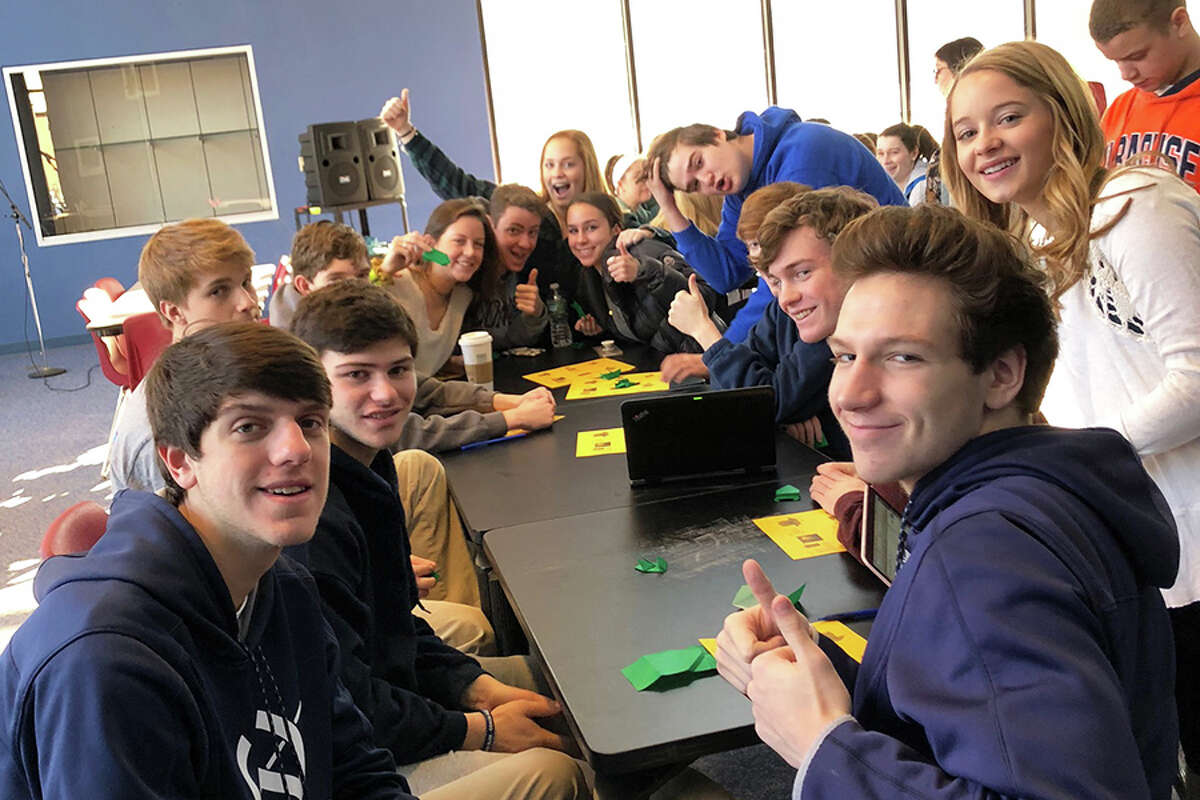 Contributed photos
Wilton High School held its annual Festival of Languages last week, during which students got the chance to celebrate and learn about different cultures.
The first day of the festival, Monday, March 12, was jam-packed with events. Students got to hear about students' experiences living abroad, learn about Francophone influence in the United States, see and learn Irish step dance, compete in Deutschland Hat Talent, inspired by Germany's version of America's Got Talent; and make Russian, French and Puerto Rican crafts.