This is a carousel. Use Next and Previous buttons to navigate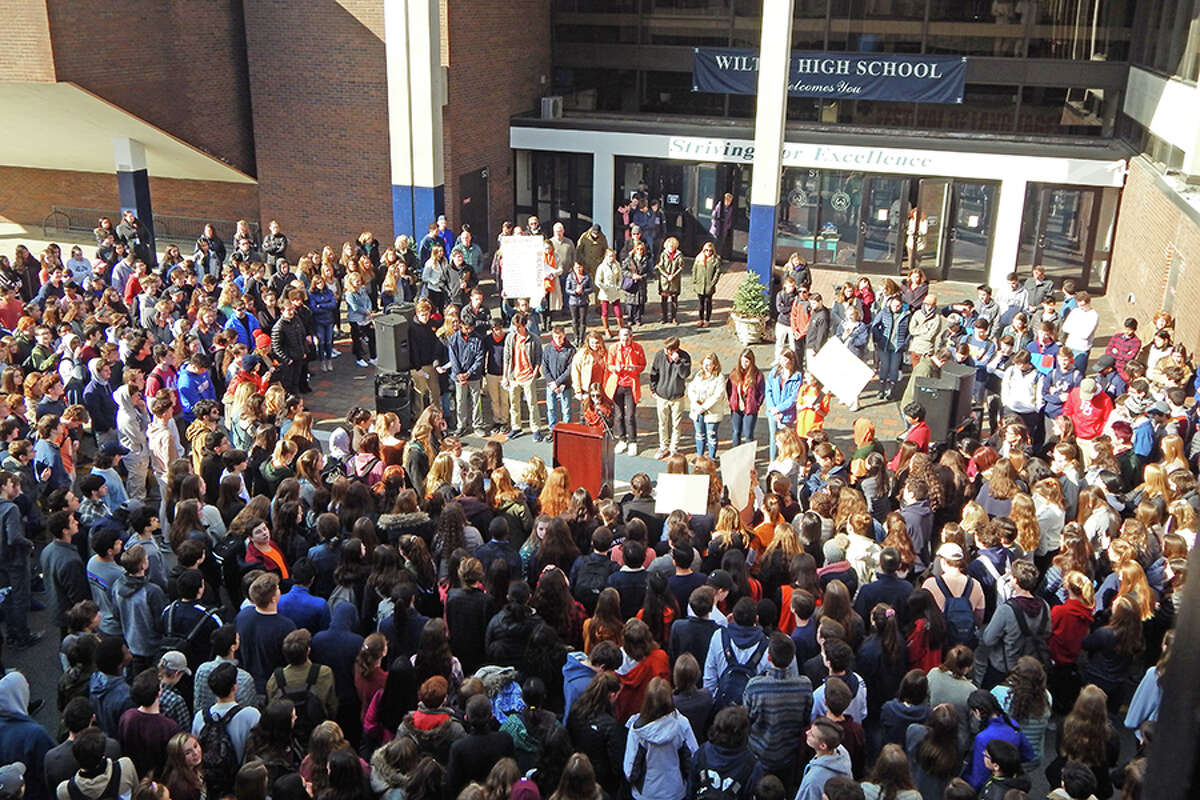 Kendra Baker photos
Students and staff gathered outside the main entrance of Wilton High School on March 14 at 10 a.m. for a 17-minute, student-led walkout to honor the 17 victims of the Feb. 14 shooting at Marjory Stoneman Douglas High School in Parkland, Fla.
Walkout participants were encouraged to wear orange, the color of solidarity against gun violence; and at least four Wilton police officers were present.