This is a carousel. Use Next and Previous buttons to navigate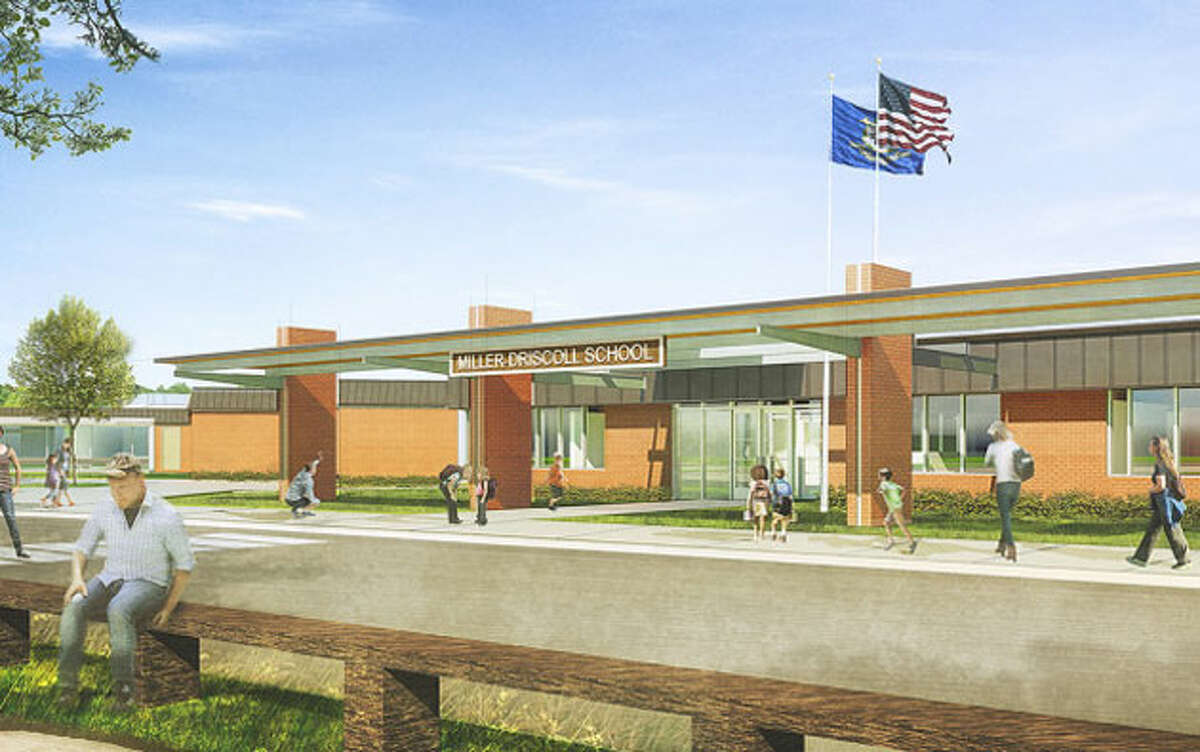 After residents questioned whether Turner Construction had become the de facto, unchallenged construction manager for large-scale town projects, the Miller-Driscoll Building Committee decided to use a third-party consultant to select its management service.
Nevertheless, the consultant, Diversified Project Management, recommended the town hire Turner Construction to manage the Miller-Driscoll renovation. The project is slated to begin this summer.
"When all was said and done, and all of the evaluations were tallied before [the cost was taken into account], Turner by far and away was the leader … they really won the process fair and square," building committee member Glen Hemmerle said at the Board of Selectmen meeting on Monday, March 16.
Building committee chairman Bruce Hampson said going to a third party was a good way to ensure transparency in the Miller-Driscoll project.
"Because Turner Construction would be a candidate, and because they have such a close relationship with the town of Wilton, we retained an independent third party to manage the process and oversee it. It was the right thing to do," he said.
Bill Clegg, a vice president at Diversified Project Management, gave a rundown on state requirements and his company's process at the meeting.
"Simplistically, being an owner's rep we really help the whole process go smoother by organizing and facilitating discussion between the designers and construction. [We also helped] facilitate a well-thought-out and by-the-book process," he said.
"We made sure all regulations for state reimbursement were followed by the letter, and that the town bylaws were being followed as well, which is the case here."
Regardless of the fact that a third party was hired to manage the process, officials noted during the meeting that anytime the town hires a construction manager for a project that may be reimbursed by the state, it must be a quality-based, competitive selection.
"What quality-based selection does is that the individuals who are considered for the project, they're reviewed without cost first," Mr. Clegg said. "They are looked at solely as the quality of the service they're going to perform for you. It's a great way to do exactly what you're doing because it keeps your objectivity very clear."
In this case, all members of the building committee found that Turner Construction had a better project proposal, and came in at a significantly lower cost.
FIP, the only other firm competing for the job, gave a price of $3,899,500, while Turner entered a quote of $2,897,000.
Mr. Clegg also took a moment to point out that the Miller-Driscoll Building Committee was one of the most organized he had ever had the chance to work with.
"The committee we have worked with has been phenomenal. Not all building committees are as organized and not all committees have people who understand the process and how to go through the process," he said. "Very often, we have to lead them more … but that was not the case, at all, with the group we worked with."