This is a carousel. Use Next and Previous buttons to navigate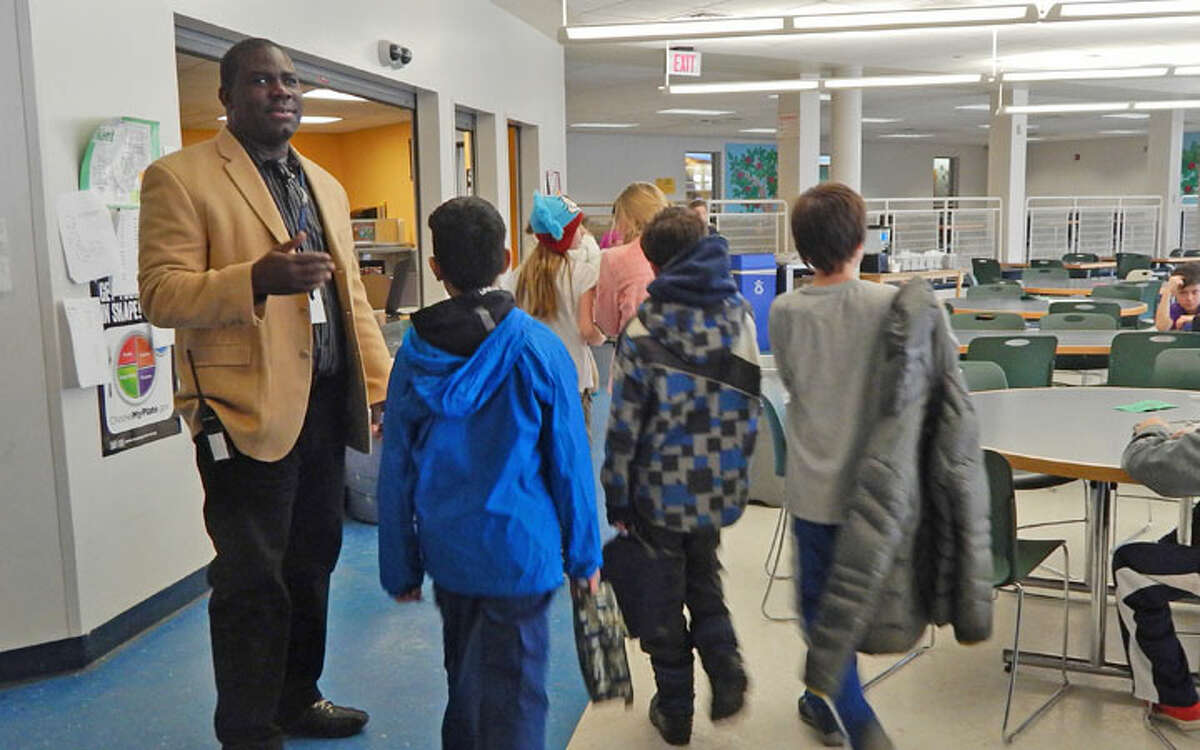 Each school day, a group of adults take on the responsibility of overseeing and ensuring the safety of Cider Mill students during lunch and recess. Who are they? Cider Mill's lunch and recess aides.
"They are bus drivers, adults who are retired or have free time to do this," said Cider Mill guidance counselor Marie Geyer. "We have always had supervision of lunch and recess, but this group was started a couple of years ago [by] Catherine O'Keefe, our assistant principal."
Ms. Geyer said Cider Mill currently has 15 lunch and recess aides, 10 to 12 of whom work two and a half hours on a given day for "a little over the minimum wage."
According to Ms. Geyer, all the lunch and recess aides attend an orientation meeting, as well as follow-up sessions that cover "important topics" throughout the year.
Not only are the aides responsible for keeping students safe, said Ms. Geyer, they're also in charge of setting boundaries and settling disputes.
"In general, the children know what the Cider Mill rules are, but in the heat of the moment often 'forget,'" she said. "The aides work with the guidance suite to help the children — whether to figure out what went wrong or how to join a game or develop fair rules and follow our standard of 'you can't say you can't play.'"
Ms. Geyer said the aides know students' names, interests and energy levels and are able to "support them as needed."
"Each of the four houses of Cider Mill generally has four classes of each grade — third, fourth and fifth — and each class has up to 23 students," she said. "That's a lot of kids for each lunch and recess, and the aides know each one. It's really impressive."