This is a carousel. Use Next and Previous buttons to navigate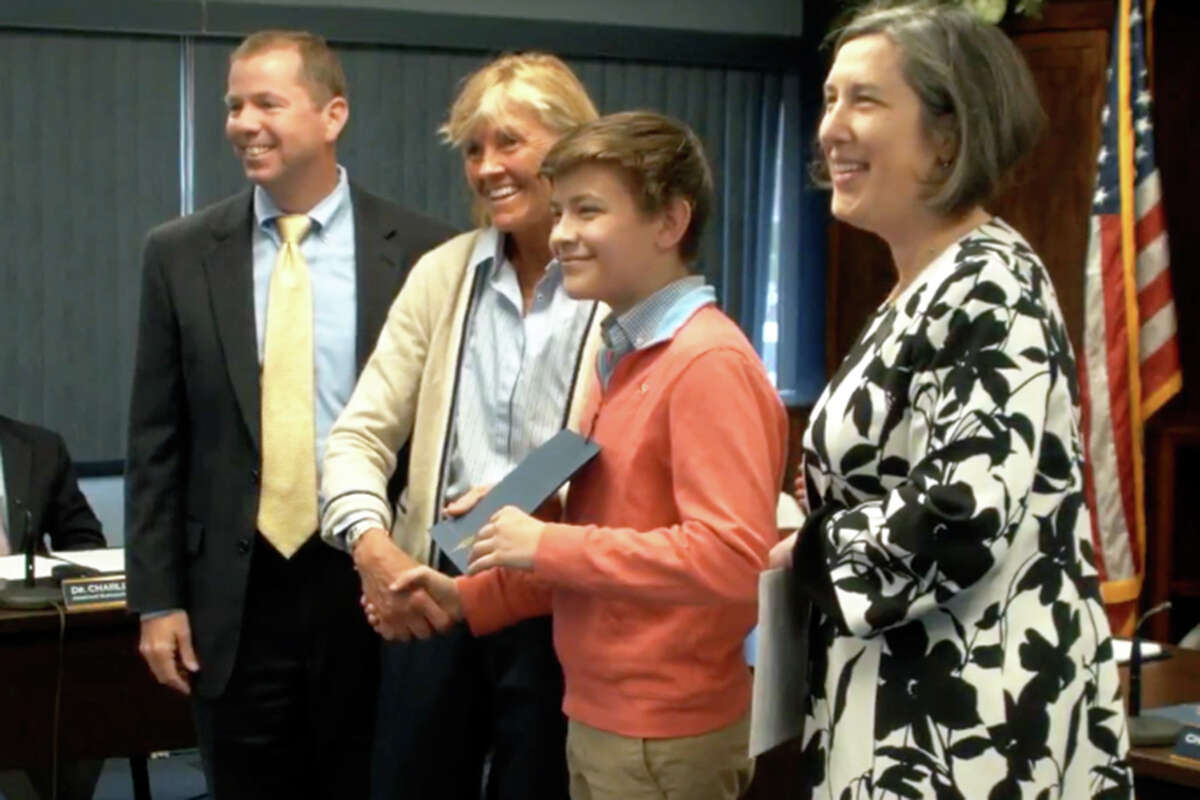 Wilton Educational TV screenshots
Middlebrook eighth graders Harrison Forland and Sloan Barker have been named recipients of 2018 Connecticut Association of Boards of Education (CABE) Student Leadership Awards for their exemplary leadership skills.
The students were presented with the awards during the Board of Education's April 26 meeting, during which Middlebrook Principal Lauren Feltz read endorsements from their past and present teachers.