This is a carousel. Use Next and Previous buttons to navigate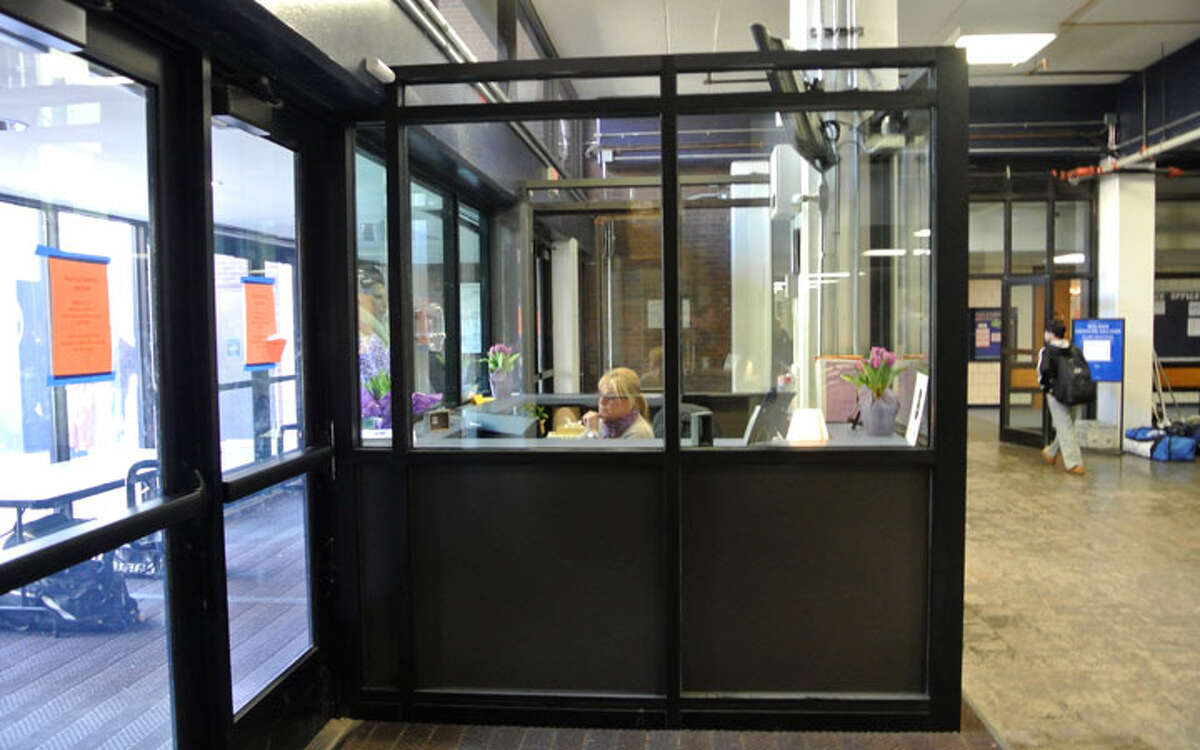 A new security booth at the front entrance of Wilton High School is up and running, according to Principal Robert O'Donnell's March 19 letter to the school community.
The $53,300 security booth was built by Mercer Builders LLC and brought online Monday, March 23.
"We're trying to do anything we can to ensure the health and safety of our students and staff," Mr. O'Donnell told The Bulletin in January. "This is yet another measure that we feel will help achieve that goal."
The security booth will offer "enhanced security," John Murphy, district custodial supervisor, told The Bulletin in January.
Rather than screening people once they enter the school, he said, all visitors are now required to be buzzed in by the booth's operator after showing proper identification and receiving a visitor's badge.
Although the booth's additional security features are "confidential," Mr. Murphy said, "the enclosure will be 'hardened' against most threats."
Mr. O'Donnell told The Bulletin the goal is to "lock down the front entranceway," which requires a change in students' traffic patterns.
"Our staff will work with students to change their traffic patterns, routing them onto the second floor bridge instead of crossing the street outside in front of the school," Mr. O'Donnell wrote in his letter. "This will ensure that the front doors remain securely locked as often as possible."
Mr. O'Donnell said he realizes "these measures will require some adjustments from members of the school community" but he hopes the addition of the booth to the school's security plan "provides everyone in the school community with an increased sense of safety and peace of mind."