This is a carousel. Use Next and Previous buttons to navigate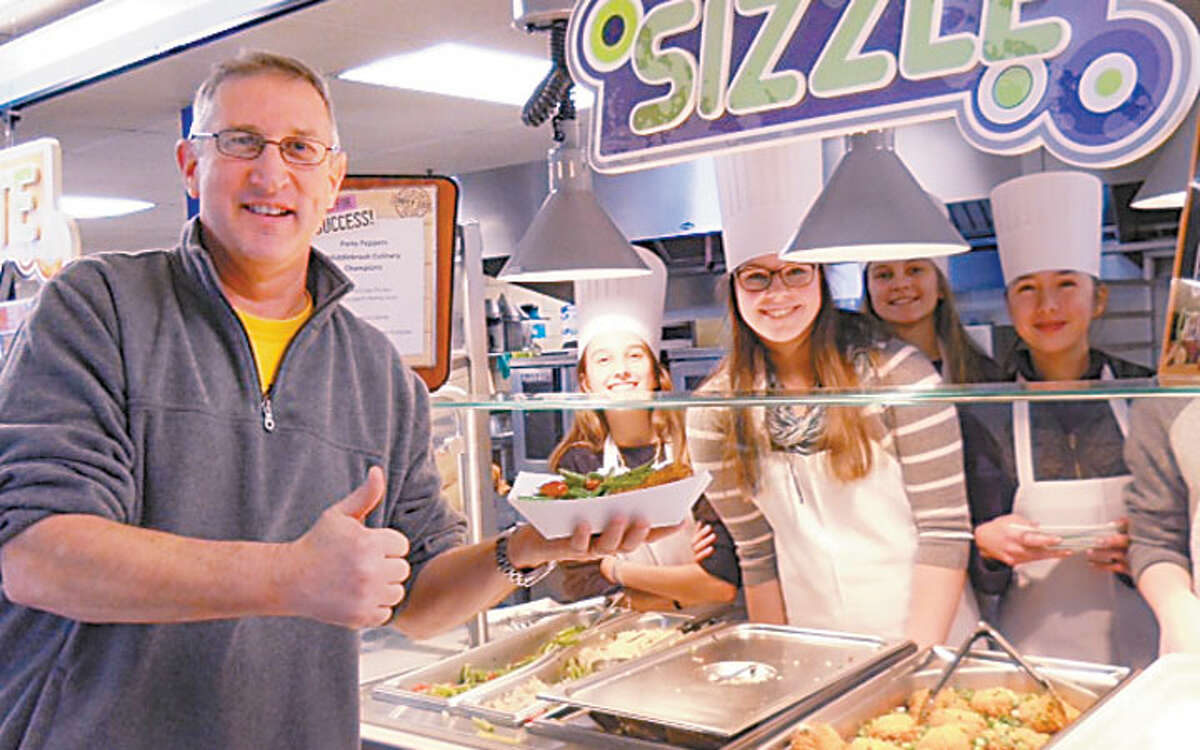 In less than three weeks, eighth grade culinary arts students will compete in Middlebrook's third cooking competition of the year.
"I started this competition last year and we do it every quarter," said culinary arts teacher Heather Priest. "At the end of a quarter, eighth graders are given three days — one day to research recipes and two days to prepare."
On the first day, Ms. Priest said, students research recipes with their teams, which are each composed of five or six students.
"They find recipes to complement each other. They have to have a poultry dish, a vegetable dish and a grain dish, which can't be white rice or bread," said Ms. Priest.
"They have to have a vegetable other than a potato or corn, unless they pair it with something else. It has to be some kind of green, leafy or red or orange vegetable."
In her culinary classes, Ms. Priest said, she teaches students "how to match colors and textures and different styles."
"We go over plating — how to contrast colors and all that kind of stuff, which the students are pretty familiar with," she said.
"For example, if you put a piece of plain chicken next to a pile of brown rice and a potato, not only is it not healthy but it's also not appetizing, because it's a big pile of brown."
Sixteen teams will participate in this quarter's competition, said Ms. Priest, who teaches four sessions of eighth grade culinary arts, each of which has four teams.
Ms. Priest said the students will present their meals and have them judged on Tuesday, March 31, and Wednesday, April 1.