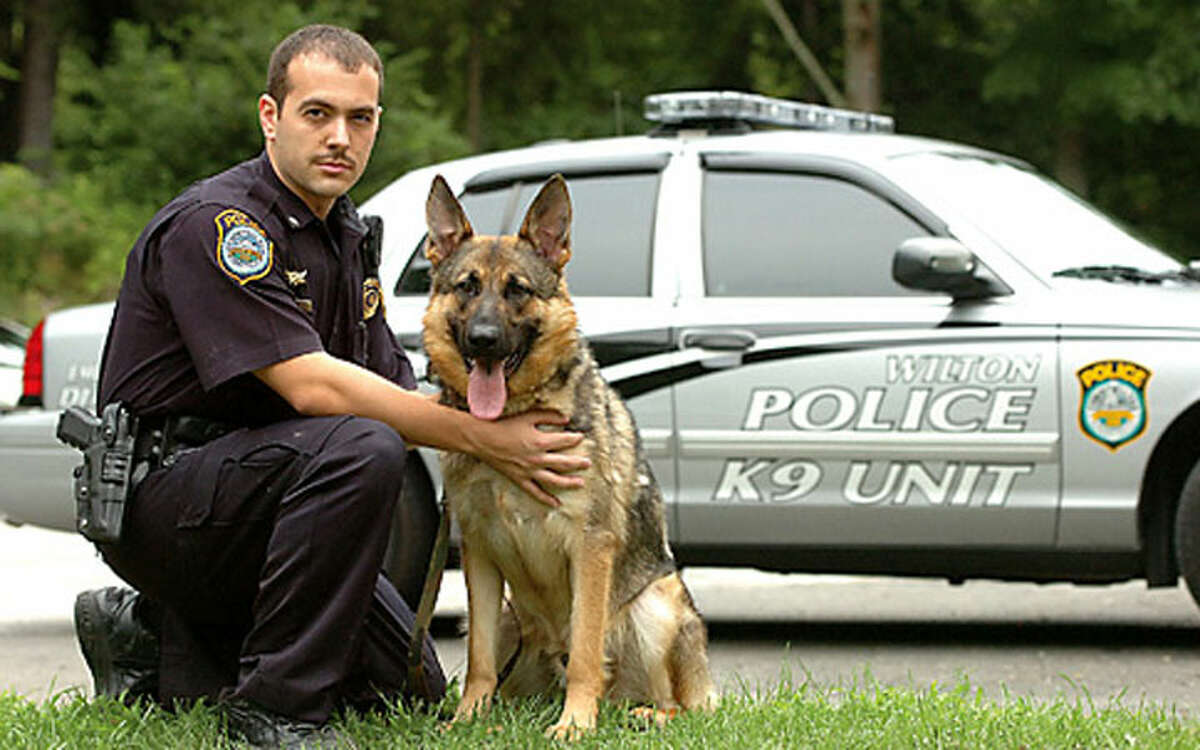 Anyone bringing contraband to Wilton schools is being put on notice. Drug-sniffing dogs may soon be allowed in.
The Board of Education proposed a provision to its search and seizure policy (P-5142), which would allow the use of specially trained dogs to ensure school safety.
"There are a number of other high schools in the state who have adopted this provision," Superintendent Kevin Smith said during the board's March 26 meeting. "If we're going to provide a safe environment for our kids, then we should take every step available."
While the district currently has the right to search, as defined in its existing policy, said Smith, "the existing policy does not speak to the use of drug-sniffer dogs."
"We've been considering and implementing ways to enhance our security measures in all of our schools for some time," Board of Education Chair Bruce Likly told The Bulletin.
"The use of canines is simply an extension of that work given their effectiveness in identifying various forms of contraband."
Likly said he believes the detection dog provision sends a strong message to the community that contraband is "not acceptable in the schools."
"It is my hope that if and when used, they don't find anything," he said. "Our objective [is] to use canines and other means as constructive and positive deterrents in an effort to keep contraband out of our schools and to keep our kids safe."
According to the provision, the trained dogs would be used to detect the presence of contraband in lockers, classrooms, parking areas, student cars, and storage areas owned by the Board of Education.
The search-and-seizure regulation prohibits students from keeping or storing items that are illegal, that are in violation of school regulations, or that endanger the health, safety or welfare of themselves or others, including:


Firearms.


Knives or other weapons.


Explosives.


Poisons.


Alcoholic beverages.


Drugs (drugs prescribed by a doctor must be kept with the school nurse).


Stolen property.


Other material or devices that endanger persons or property in the school community.