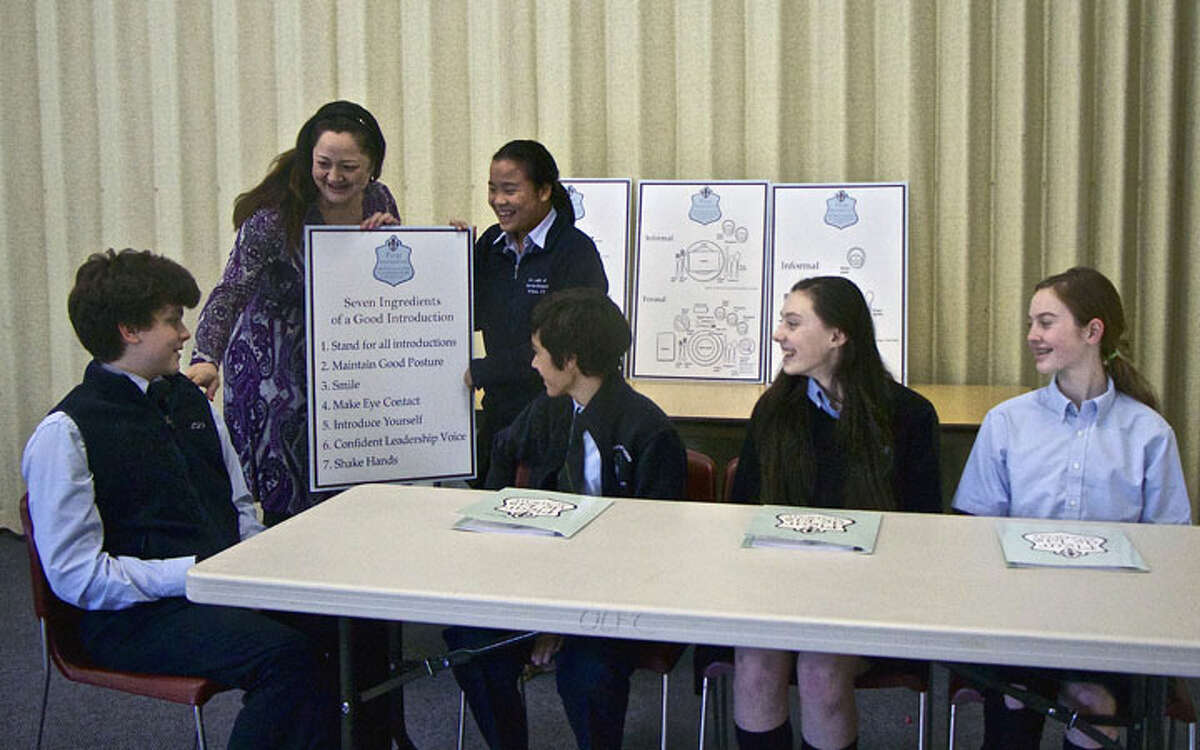 Michelle Sperry, owner of the Fleur de Lis Dance Academy and Dance Company, launched an after-school cotillion program for sixth through eighth graders at Our Lady of Fatima School in Wilton.
The program started in January and will run for eight weeks. The sessions — with creative titles like "Opening Night," "Denim & Dazzle" and "Power of the Pen" — cover topics that range from how to write a proper handwritten or digital thank-you note, to how to handle an introduction, proper dining etiquette and ballroom dancing.
"This program is designed to help children develop their confidence and leadership abilities," said Ms. Sperry, a professional dance instructor and certified etiquette consultant.
Ms. Sperry received her professional etiquette training at the Etiquette and Leadership Institute in Athens, Ga. She also offers etiquette education programs for individuals and groups through her dance academy.
"Good manners never go out of style," she said, "and can be so important in developing self-confidence and the ability to work well with other people and handle challenging work and social situations."
Our Lady of Fatima Principal Martha Reitman said 11 students — five boys and six girls, representing all three grades — chose to participate.
"We emphasize the importance of manners at our school, but students don't always learn proper etiquette on their own," said Ms. Reitman.
"Good manners are life skills they will use throughout their lives. The students tell me they are really enjoying themselves, and based on the response, we hope to be able to offer it again."
At the end of the program, the students will have a three-course meal at a local restaurant, where they will learn the basics of modern dining manners, including the proper way to use napkins and utensils.
Click here for more information or call 203-210-7155.