This is a carousel. Use Next and Previous buttons to navigate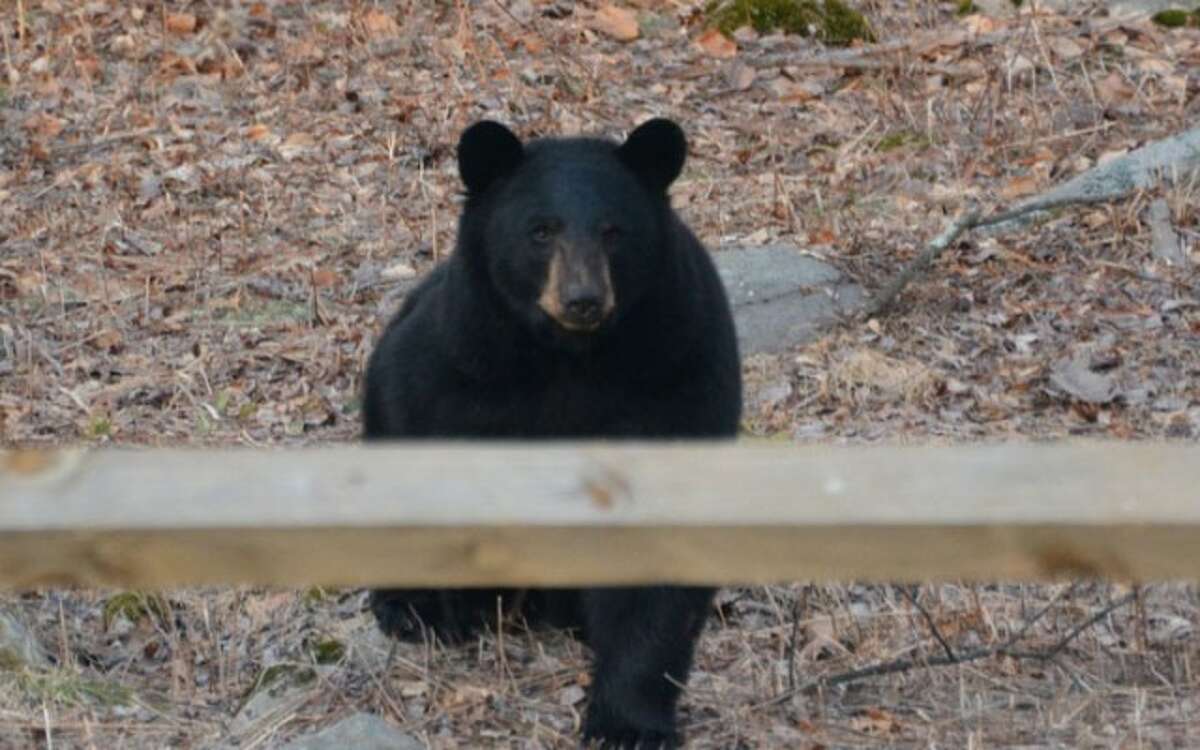 One sure sign of spring: area bears are up and about. The past few days have yielded bear sightings in yards on Ridgefield Road and Snowberry Lane, with the likelihood it is the same bear.
Vicky Marella, who lives on Ridgefield Road, sent these photos of a bear that wandered into her yard on Sunday, March 29. He hung around from about 6 p.m. until 11 p.m. "He lumbered around the yard for a bit, checking out our blue bird houses and then he found our bird feeding station where he proceeded to pull down the feeders one by one and lay on the ground eating seeds," she wrote in an email.
At one point during the night, an opossum also wandered into the Marella yard. The possum, she said, "stood his ground and hissed, which sent the bear running up the tree."
Henryk Teraszkiewicz, executive director at Woodcock Nature Center, said bears are not true hibernators. "They are more like nappers," he said with a laugh, adding they will go into semi-dormancy, waking up during the winter periodically to stretch their legs and find a snack.