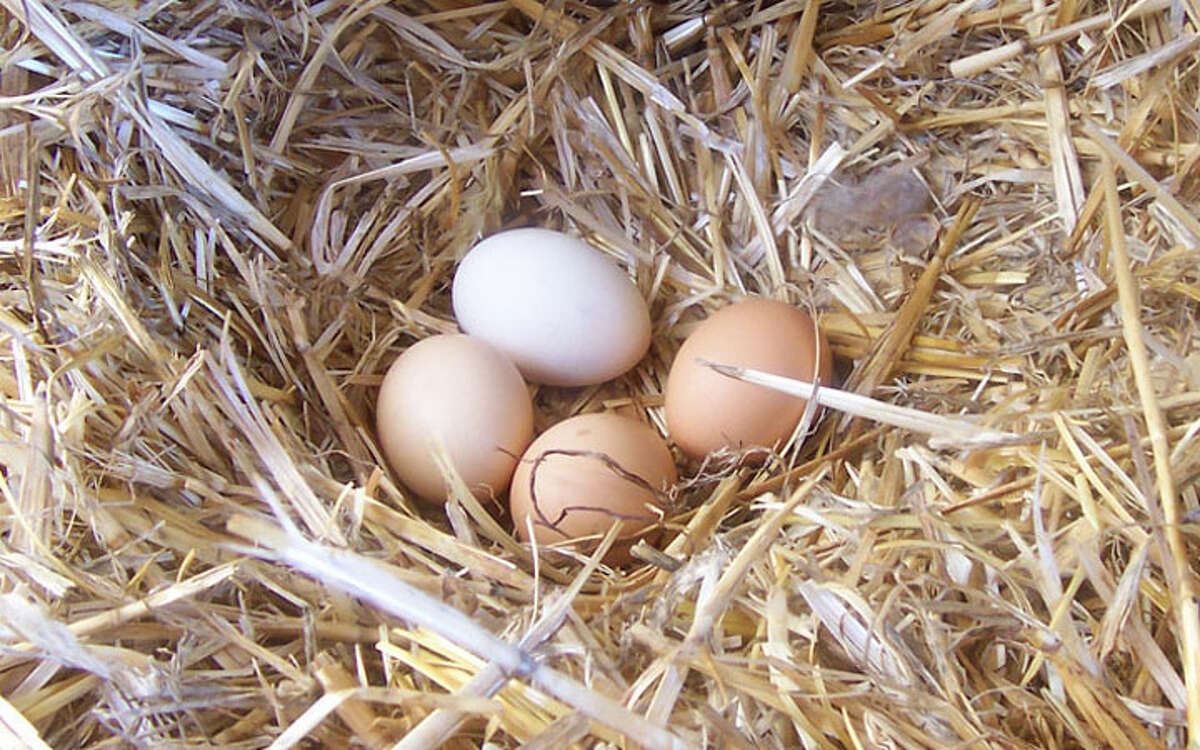 Have you ever wondered about egg production in Connecticut? Last year, 2.37 million hens  laid 669 million eggs, a bit more than the 668 million eggs produced in 2013, according to Gary Keough, state statistician of the USDA's National Agricultural Statistics Service, New England Field Office.
Connecticut had a total of three million birds in 2014, unchanged from the previous year. The total value of all chickens on Dec. 1, 2014 was $8.7 million, unchanged from Dec. 1, 2013. The average value was unchanged at $2.90 per bird on Dec. 1, 2013, and on Dec. 1, 2014.
Connecticut produced more eggs last year than its New England neighbors except for Maine, which totaled 989 million eggs from 3.52 million hens. An average of 140,000 birds in Massachusetts produced 44 million eggs, and Vermont produced 36 million eggs from 143,000 birds.
The complete Annual Chickens and Eggs report and all other NASS reports are available at nass.usda.gov.