This is a carousel. Use Next and Previous buttons to navigate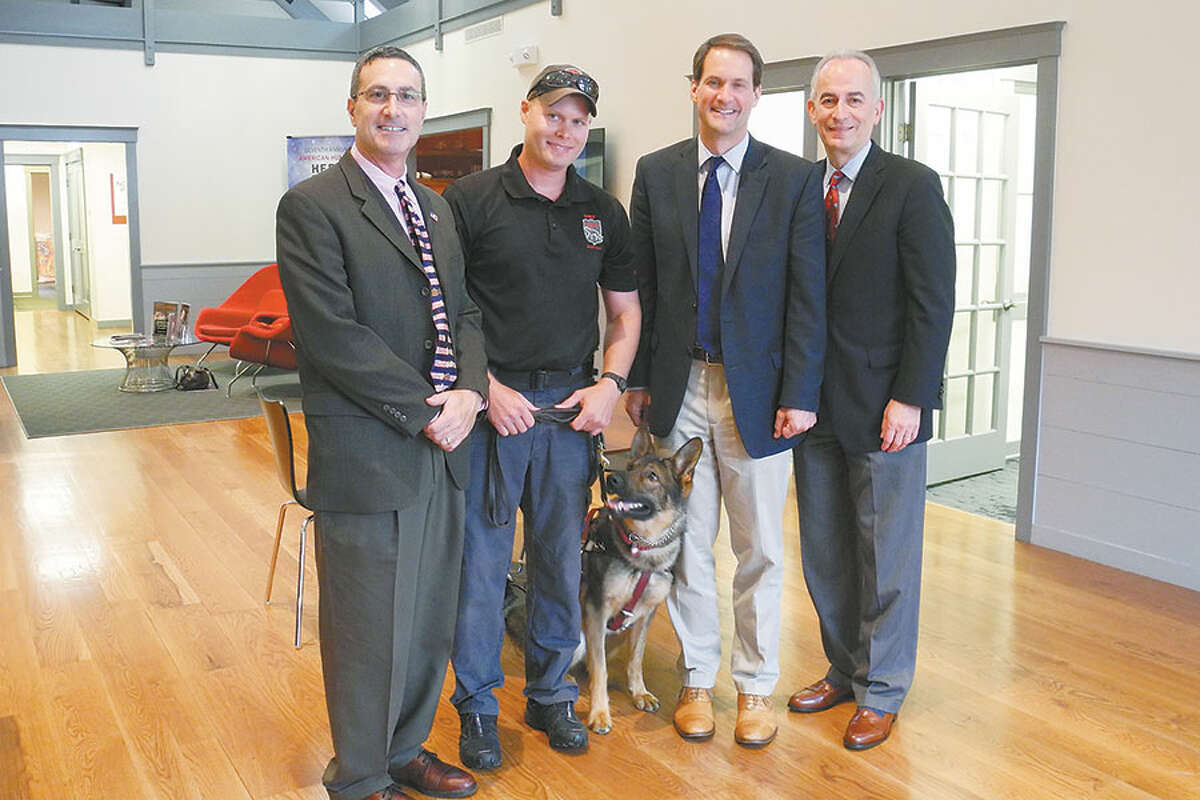 While graduation ceremonies for two-legged students may be over, two four-legged students moved on in Wilton last week. Coinciding with a visit from Congressman Jim Himes, two German shepherd dogs have completed their Fidelco training and visited Wilton one last time before beginning their lives as service dogs for the blind.
Haddie and Kato were the first puppies from Fidelco's office in Wilton who went to live with puppy raisers before beginning their training. They returned July 6 to be reunited briefly with their first families — Haddie with Hazel and David Katz of Stamford and Kato with Doug Fuchs of Newtown, who raised him with his wife Diane. Both dogs had the same trainer, Chris Eastwood.